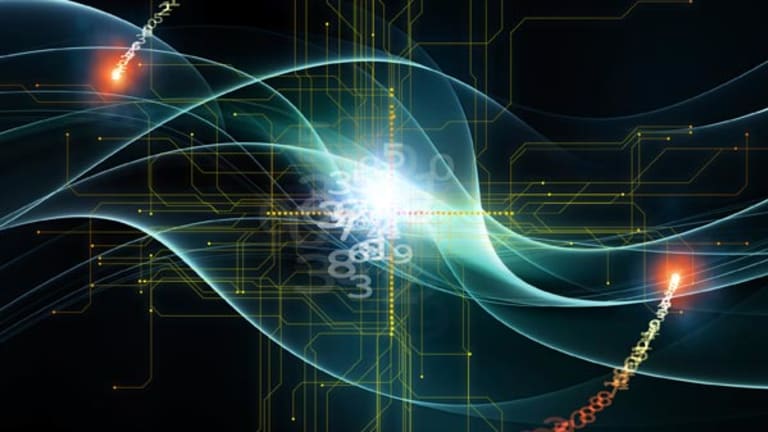 Publish date:
The Day's Tech Wreckage: Nokia
Nokia takes a new path in its effort to find its way in tech.
Nokia takes a new path in its effort to find its way in tech.
NEW YORK (
) --
Nokia
(NOK) - Get Report
, adrift strategically and awash in competition from
Apple
(AAPL) - Get Report
and
Google
(GOOG) - Get Report
, has grabbed
Intel's
(INTC) - Get Report
drowning mobile hand.
Looking for a clean break from its ruinous smartphone effort, Nokia said good-bye to its tech chief Charles Davies and pledged its full allegiance to a new superphone operating system: MeeGo,
that was announced a year ago.
Nokia, which has made a wonderful mess of its high-end phone business, has introduced the
a 12-megapixel wonderphone
.
But history will likely show this to be Symbian's highest and probably last achievement.
Now that Davies, a Psion pioneer and a Symbian champion, has left for GPS shop
Tom Tom
, Nokia's got a big reset on its hands, with a new direction and presumably new design talent.
Nokia says it plans to keep Symbian as its mid-range smartphone system and move its next N series phones to MeeGo.
The move is a farewell to Nokia's unhappy legacy of smartphone slipups.
The challenge:
Nokia and Intel have a lot in common. Both tech giants have failed to make any headway in the smartphone industry being led by Apple, Google,
Qualcomm
(QCOM) - Get Report
and
ARM Holdings
(ARMH)
. Ditching Symbian for MeeGo leaves Nokia at the starting line for application development and three years behind a market that's decisively split between iPhones and Androids.
The opportunity:
Nokia has dramatically lost the race in Web-friendly touchscreen smartphones. And though a three-year lag has been destructive and possibly fatal, a successful restart might be the only viable plan at this point.
The upshot:
Investors love picking through the wreckage but until MeeGo is a go, there's no point jumping in.
--Written by Scott Moritz in New York.