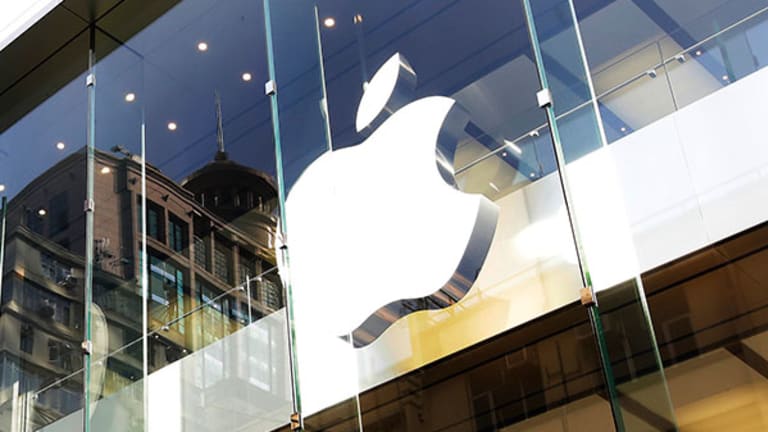 The Biggest Takeaway From Apple's WWDC Isn't What You Think It Is
Apple had its Worldwide Developer Conference yesterday, and while most of the announcements were greeted with fanfare, perhaps the biggest announcement largely went unnoticed in the press and investors alike -- the announcement of a new programming language, Swipe.
NEW YORK (TheStreet) -- Apple (AAPL) - Get Apple Inc. Report held its Worldwide Developer Conference this week and while most of the announcements were greeted with much fanfare, perhaps the biggest announcement largely went unnoticed: introduction of a new programming language, Swift.
Apple announced Swift, a programming language for both iOS and OS X, that is intended to make it easier for developers to make apps by making the coding language simpler and easier to use. Here's the paragraph in Apple's press release describing Swift:
Swift is a powerful new programming language for iOS and OS X® that makes it easier than ever for developers to create incredible apps. Designed for Cocoa® and Cocoa Touch®, Swift combines the performance and efficiency of compiled languages with the simplicity and interactivity of popular scripting languages. By design, Swift helps developers write safer and more reliable code by eliminating entire categories of common programming errors, and coexists with Objective-C® code, so developers can easily integrate Swift into their existing apps. Xcode® Playgrounds make writing Swift code incredibly interactive by instantly displaying the output of Swift code.
What Swift has going for it over Objective-C, the current form of programming language, is its ease of user and simplicity in nature. This will make apps lighter and faster, especially in iOS, notes Morgan Cohn, Product Manager at SpinMedia. "Objective C can get very verbose when it should be simple, so Swift is a great move," Cohn said in a text message.
What does this mean for consumers?
A lot.
What it will allow developers to do is not only make apps faster, but the likelihood of having apps crash during mid-use will be down a lot. Cohn noted that a consumer would not say Swift will make their lives so much easier. "But, it makes a developer's life easier which means they'll get better apps that are faster and more reliable (and most likely take up less battery use)."
Given the fact that Apple has seen over 75 billion downloads and counting from the App Store, this is one, major important way to keep Apple ahead of Google GOOG for developer attention, and to reestablish the massive advantage Apple has over other platforms with its App Store.

WATCH: More tech videos on TheStreet TV
Also See: Apple WWDC: What Wall Street's Saying
Also See: Apple WWDC Live Blog Recap
Also See: Why I'm Excited for Apple's Message Upgrades
--Written by Chris Ciaccia in New York
>Contact by Email.