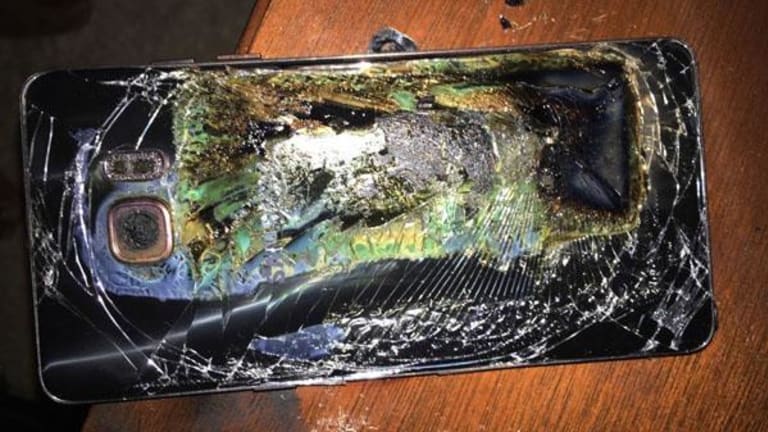 The Best Phablet You Actually Can Buy Now
With Note 7 pulled from the market, phablet shoppers are confronting long waits for delivery of prime phones. Here are 3 for instant gratification.
Editors' pick: Originally published Nov. 14.
So your phone has broken, or maybe it was stolen, and you want a replacement phablet - that's a large phone with a screen bigger than 5.5" - and you want it now. Bad news: your first choice won't happen. Not your second either.
Maybe the cause is the self-igniting Samsung Note 7 - which had been a highly touted phablet but Samsung now has pulled it out of the U.S. market due to many reports of fires. And that has sent literally millions of phablet buyers hunting for alternatives. A result: Apple is noting a three to four week delivery delay for an iPhone 7 Plus in rose gold with 256GB that is ordered online today. Go to Google Pixel XL and when attempting to order a 128GB Quite Black, Google sighs that it is "out of stock." Change to 32GB - a very small amount of onboard storage incidentally - and Google says it will be delivered in 5 to 6 weeks. Get the picture?
Very probably you cannot score an instant iPhone Plus (starting at $769) or a Pixel XL (also $769) to satisfy your jones and those, for most buyers, would loom as the top two phablet choices now. Maybe you can luck out and stumble into a retail outlet that actually has one in stock - but don't count on it.
Question: what other options do you have? 
Might you just wait out Apple or Google and hope they ramp up production to meet the unexpected spike in demand? There is no timeline for when either will get there because never before has the industry dealt with the abrupt withdrawal of a market leader, as happened with the Note 7. The result has been lots of scrambling, by manufacturers, retailers, and also consumers. 
The good news: lots of phablets are available to meet the demand of buyers who crave these larger phones which, they say, provide more room for watching video, reading books, even perhaps doing a little work. For these buyers, a dinky standard iPhone (4.7" screen) or Pixel (5.0") just won't do. Size matters with them.
Here are three phablets that won't disappoint.
Sony Xperia XA Ultra 6" - Josh Davis, known as "The Technologist" at mega-store Abt Electronics in Glenview, IL, pointed to this phone as his pick. He elaborated: "The Xperia XA has a borderless widescreen that looks great and almost feels slimmer like a 5.5" phone. It's packed with an Octa Core processor, long lasting battery, great cameras and has robust expandable storage options. The current model ships with Google Android 6.0 and is able to upgrade to the newly released 7.0 Nougat OS. " 
That phone, incidentally, is on sale for a jaw dropping $299 at Amazon, less than half what a Pixel XL or iPhone 7 Plus will set you back.
Samsung Galaxy S7 Edge - Nicholas Kinports, an executive vice president at NOTICE, a social content agency where, he said, they experiment with "nearly all smartphones," pointed to another phablet from giant Samsung as his pick. He elaborated on the benefits of this phablet (about $670 at B + H): "The Samsung Galaxy S7 Edge" - with a 5.9" screen - "would be my go to after iPhone 7 Plus. The S7 Edge has a beautiful screen, easily rivaling that of the iPhone 7 Plus combined with premium battery life thanks to the large battery (bigger than iPhone 7 Plus'). The S7's camera is great in low light conditions, which changes the game for picture fanatics like myself. Another detail few discuss is Edge's expandable memory with SD card slot. These days that means virtually unlimited storage thanks to larger and larger SD cards."
That SD slot is sniffed at by Google and Apple, by the way.
Windows Phone HP Elite X3 - that's the choice of Mike Thakur, founder of Houston shared office space The Work Lodge and a self-confessed phone junkie. He elaborated that really - in the Android space. "There is no other choice for phablet shoppers if the Pixel XL is off the list," he said. That's why he fingered a Windows phone.
Thakur explained his choice, which sells for around $800 at Walmart: "It's a 6" phablet that is simply gorgeous. Slick interface, beautifully made. Ignoring the missing apps, it's easily up there with the best of phones available today. Iris scanner, fingerprint reader, camera that's almost as good as the iPhone/Pixel. It's probably 98% there. It's just the Windows app store that lets it down but that said, many of the big apps are available. I've currently got one as a backup phone and am loving it."
Bottomline: maybe you can't have the phablet you want, but if you try you can get a very, very good substitute that probably will make you forget your first choice.