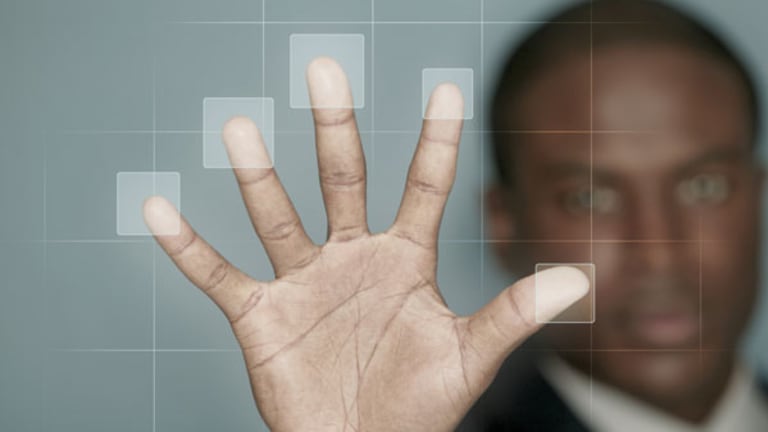 NEW YORK (
) -- While the
official holiday shopping season
won't start until late this month,
Amazon
(AMZN) - Get Amazon.com, Inc. Report
and
Barnes & Noble
(BKS) - Get Barnes & Noble, Inc. Report
aren't waiting to kick off the
low-price tablet war
this week. Nook fans will have to wait until Friday to get their hands on the new Nook Tablet, but Amazon's offering, the Kindle Fire, started shipping Monday.
As was the case with Apple's iPad 2, we can expect many third parties to get in on the action with apps and carrying cases. For the moment those offerings will be somewhat limited: Some case manufacturers will need time with the device to get their own accessories out the door, and the specially curated app store means it will take time for existing Android apps to be tailored to the new tablet.
Amazon's $200 tablet began shipping this week. Here are the cases and apps you need to soup up your brand-new gadget.
Still, Amazon has already announced some of the apps that will be available for the Fire, and cases have already started popping up on the Web site. Here are a few that look good to us, with the obvious caveat that we haven't had a chance to test any of them out.
Amazon Prime
OK, Amazon Prime isn't an app you'll need to download -- it comes preloaded onto the device, and you'll get a free one-month trial membership. But we thought we'd take this opportunity to tell you that Prime is pretty much a must-have for Kindle Fire owners. While the Fire features a fast browser and will run thousands of apps, it is first and foremost an entertainment delivery device. And Amazon is clearly hoping that its $79-a-year service will be your entertainment platform of choice. Getting Prime will give you access to more than
10,000 movies and TV shows
, not to mention the
Kindle Owners' Lending Library
and free two-day shipping on orders from Amazon. Prime members will likely get the most out of the tablet.
Netflix
That said, Prime's shortcoming continues to be the breadth of its Instant Streaming library, which still pales in comparison with Netflix's content collection.
While we initially thought Amazon would keep Netflix off the device to force users to buy Prime, Amazon decided to give its customers the freedom to choose. While you might not be inclined to subscribe to both, true movie buffs will probably download the Netflix app and keep renewing their subscription until Prime catches up.
comiXology
The Fire vs. Nook war has also become something of a proxy war between the two big comic book publishers, DC and Marvel. When DC announced it would offer e-book versions of many of its graphic novels exclusively to Fire owners through the Kindle store, Barnes & Noble pitched a fit and pulled DC graphic novels from the shelves in its stores. Then, when it announced the Nook Tablet, Barnes & Noble announced that it would offer a collection of Marvel graphic novels and comics.
With all the bluster between the two companies, comic book fans might be forgiven for worrying that choosing a tablet also means choosing your favorite publisher. But fear not, true believers: You don't actually have to choose between Batman and Spider-Man. Third-party comic book apps will allow users of either device to buy comics from either publisher. And we were particularly pleased to see that comiXology, one of the best mobile comic book readers, will be available on the Fire from launch. The app allows you to buy graphic novels and individual comics alike, the latter becoming especially important as DC and Marvel make their transition to the digital frontier. And the app's "guided view" reading technology should make it easy to navigate comics on the 7-inch screen.
Pandora
Pandora (the music service, not the planet from Avatar) isn't exactly new to the scene, and most music fans will have heard of the online radio and music discovery service. But we were still pleased to see it announced for the Kindle Fire. Sure, the lack of 3G connectivity means you can't listen to it on the go unless you have a wireless hotspot or phone with tethering, but that's the case with all of the Fire's streaming media functions. Plus, one can always plug the Fire into a speaker system and listen to some Internet radio at home. The app is free, so you might as well.
Pulse
Like most tablets, the Fire will allow users to buy subscriptions and individual issues of magazines. But if you're the type who gets most of your news from online sources, there are options for you as well. Our favorite news reader is the Pulse app, which we've been using on the iPhone for a while now. Open the app before you leave the Wi-Fi confines of your house and later you can browse through the top stories from each of the news sources you've selected. If the Fire app is anything like the iOS version, you'll also be able to save stories for later and sync your preferences across multiple devices.
Verso Prologue cover
OK, that's a preliminary list of what you should put inside your Kindle Fire. Here's one you should put on the outside.
Much like the
BookBook case
for the iPhone 4 and 4S,
for the Fire is for the person who likes the idea of having leather-bound books as well as the convenience of having all those books stored on the Kindle. The case comes in red or tan and will simultaneously class up and protect your device. It retails for $40 on Amazon.
Marware Leather Cover
While the Verso is (in our opinion) the best-looking case for the Fire, Marware has it beat for functionality in one important respect: It has a stand.
After all, many people will use the Kindle Fire to watch TV and movies, and even at a lightweight 14 ounces, it may be tiring to hold the tablet for two to three hours. The Marware cover has a stand with two viewing angles, allowing you to sit back and watch a movie without having to use your hands. The cover comes in
polycarbonate
($40) and
($45), both available in a variety of colors.
Kindle Fire: Everything You Need to Know
5 iPhone 4S Cases You'll Love
The Best Free Apps for Black Friday 2011
>To submit a news tip, email:
.
Follow TheStreet.com on
and become a fan on