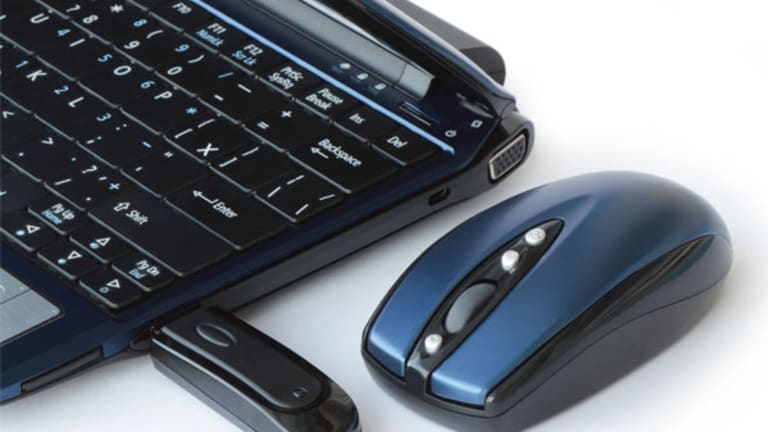 This story has been updated from its publication on Feb.2, 2012.
NEW YORK (
) --
Facebook's
looming
has shone a spotlight on the U.S. IPO market as investors gear up for the largest tech offering ever.
The social networking phenomenon, which could raise
, is expected to make its public debut later this month. Facebook will
on the Nasdaq exchange under the symbol "FB" in the year's most eagerly-anticipated
.
Last year had its share of headline-grabbing tech IPOs, which included
Zynga
(ZNGA) - Get Zynga Inc. Class A Report
,
Renren
(RENN) - Get Renren Inc. Sponsored ADR Class A Report
,
Groupon
(GRPN) - Get Groupon, Inc. Report
and
LinkedIn
(LNKD)
. All of these debuts, however, will be dwarfed by Facebook. The Menlo Park, Calif.-based firm estimates that the net proceeds from the sale of its common stock will be approximately $5.67 billion, assuming an IPO price of $31.50 per share, the midpoint of its price range.
Facebook's offering will also surpass
Google's
(GOOG) - Get Alphabet Inc. Class C Report
2004 $1.7 billion IPO, up to this point the largest IPO from an American tech company. German semiconductor specialist
Infineon Technologies
, however, was another mega offering, raising $5.2 billion in its 2000 IPO. The chipmaker opted to delist from the
New York Stock Exchange
in 2009.
Overall, 2012 looks set to be a decent year for tech companies taking the
. IPO expert
Renaissance Capital
says that tech firms have accounted for 20 U.S. IPOs valued at more than $50 million this year, the most in any sector. Last year there were 48 tech offerings.
According to Renaissance Capital's
, 2012 tech sector IPOs have generated an average first-day return of 28%. So far this year, tech companies have returned an average of 43.8% from their offer prices, compared to 8.5% in the financial sector and 2.2% in the energy sector.
Although Facebook's deal size is attracting plenty of attention ahead of its IPO, there have been plenty of large non-tech offerings in recent years.
We looked at the 10 largest offerings from U.S. companies, according to
Dealogic
.
10. HCA Holdings
Background:
HCA Holdings
(HCA) - Get HCA Healthcare Inc (HCA) Report
, the parent company of the Hospital Corp. of America, is a fairly new addition to the top 10 list. The health care services operator underwent an IPO in March 2011, raising $4.4 billion, after being taken private in 2006. Headquartered in Nashville, HCA operates and owns 163 hospitals and 109 freestanding surgery centers as well as diagnostic and imaging centers, radiation and oncology therapy centers, rehabilitation and physical therapy centers and other facilities, according to its profile.
HCA describes itself as the nation's leading provider of healthcare services. Approximately 4% to 5% of all inpatient care delivered in the country today is provided by HCA facilities, the company says.
Stock performance:
Shares of HCA have fallen more than 16% since its debut as a public company last year. The stock was down 2.21% Monday at $26.10.
9. Conoco
Background:
Oil and gasoline company Conoco originally went to market in October 1998, after its previous parent,
DuPont
, the chemicals giant, decided to spin it off. The IPO raised $4.4 billion.
Conoco merged with Phillips Petroleum in 2002. The larger energy corporation is called
ConocoPhillips
(COP) - Get ConocoPhillips Report
.
Stock performance:
Shares of ConocoPhillips are down 27.94% this year. The stock is down 1.32% at $52.47 Monday.
8. The Blackstone Group
Background:
Blackstone
(BX) - Get Blackstone Group Inc. Class A Report
became a public company in June 2007 when it raised $4.8 billion in its much talked-about IPO. Blackstone's IPO was controversial because it was one of the largest private equity firms to look to the public markets for capital amid a so-called frothy market that was starting to show signs of trouble and ultimately led to a global recession. As well, a bulk of the IPO proceeds went to Blackstone's founders, including co-founder and chairman and CEO Stephen Schwarzman.
Blackstone had priced its IPO aggressively at $31 a share, and while the stock made strong gains during its first day of trading, the shares could not hold on to the gains, especially as the market began to crumble.
Stock performance:
Blackstone shares have fallen 7.57% this year. The stock is up 0.19% to $12.95 Monday.
7. CIT Group
Background:
CIT Group
(CIT) - Get CIT Group Inc. Report
, the commercial finance company, underwent an initial public offering in July 2002, in which it raised $4.9 billion.
But the financial crisis proved troublesome for CIT, which ultimately changed into a bank holding company so that it could accept an injection from the Troubled Asset Relief Program in late 2008. CIT ultimately declared bankruptcy in November 2009 and was also delisted from the NYSE. However, it was approved for reorganization plans a month later.
Stock performance:
CIT shares are up 8.57% this year. The stock gained dipped 0.68% to $37.86 Monday.
6. KKR Private Equity Investors
Background:
In May 2006, KKR Private Equity Investors, a publicly traded private equity fund that invests as a fund of funds, raised $5.1 billion after listing in Amsterdam.
In July 2010, KKR Private Equity Investors' parent,
KKR
(KKR) - Get KKR & Co. Inc. Class A Report
, or Kohlberg, Kravis Roberts, delisted from the Euronext Amsterdam exchange, where it had traded since October 2009 after it acquired KKR Private Equity Investors, and began trading on the New York Stock Exchange, according to the company's 2010 annual report.
KKR made a name for itself in the leveraged buyout space in the 1980s, culminating with its record breaking buyout of RJR Nabisco in 1989. It also performed the largest buyout ever of TXU in 2007.
Stock performance:
KKR shares have gained 2.49% so far this year. The stock is up 0.31% to $13.15 Monday.
5. United Parcel Service
Background:
UPS
(UPS) - Get United Parcel Service, Inc. Class B Report
had one of the largest IPOs of its time. In November 1999, it raised $5.5 billion. The Atlanta-based
and delivery company is easily identified by its brown parcel trucks. However the company has been growing its store franchises, named
, as well, after acquiring Mail Boxes Etc.
Stock performance:
UPS shares are up 6.53% this year. The stock gained 0.31% to reach $77.97 Monday.
4. Kraft Foods
Background:
Kraft Foods
(KFT)
priced at $31 a share when Philip Morris spun it off in June 2001, raising $8.7 billion and making it the fourth-largest U.S. company to IPO.
Kraft Foods, based in Northfield, Ill., is one of the largest food makers in the world and the parent of popular brands including Nabisco, Oscar Mayer, Oreo and Maxwell House coffee. In January 2010, the company won a months-long bid for U.K.-based Cadbury, eventually winning the candy maker for $19 billion. The deal was completed in the spring.
Last year, Kraft announced plans to split into two independent public companies -- "a high-growth global snacks business" and a "high-margin North American grocery business." The transaction is expected to be completed by the end of this year.
Kraft's first-quarter earnings beat Wall Street's profit estimate by 1 cent as the company enjoyed a strong start to 2012.
Stock performance:
Shares of Kraft have risen 5.22% in 2012. The stock closed is up 0.15% at $39.31 Monday.
3. AT&T Wireless Services
Background:
AT&T Wireless debuted in a public offering in April 2000, raising a whopping $10.6 billion. The IPO was meant to separate the telecom company's mobile and landline phone business one month before the dot-com bubble bursting.
In 2004, AT&T Wireless was acquired by Cingular, a joint venture between SBC Communications and BellSouth. SBC also acquired the original AT&T the following year and the wireless provider was eventually folded back in. The entire conglomerate was renamed
AT&T
.
Last year, AT&T's planned acquisition of
T-Mobile
from
Deutsche Telekom
was denied by the Federal Communications Commission and Department of Justice. AT&T said publicly in December that it would end its bid for the rival.
Stock performance:
Shares of AT&T are up 8.2% this year, boosted by
in its wireless business. AT&T's stock is down 0.43% to $32.72 Monday.
2.General Motors
Background: General Motors
(GM) - Get General Motors Company (GM) Report
ended up raising $18.1 billion in its November 2010 IPO, falling just short of the top U.S.-listed IPO, according to Dealogic.
GM filed for bankruptcy in June 2009 and was delisted from the
New York Stock Exchange
at the time. The company relisted its stock under the venerable ticker "GM" on the NYSE.
Stock performance:
Shares of GM have gained 9.32% this year. The stock is down 0.85% at $22.17 Monday.
1. Visa
Background:
Visa's
(V) - Get Visa Inc. Class A Report
IPO in March 2008 was a big gamble considering that the markets had crumbled just months earlier. But despite the market forces surrounding the IPO, it was one of the most talked about and highly demanded initial public offerings in years.
For context, Visa underwent the offering in a year when just 46 U.S. IPOs were completed. The Visa IPO accounted for two-thirds of the total U.S. IPO volume in 2008, according to Dealogic.
Investors were eager to buy shares of the San Francisco-based electronic payments processor, particularly as it boasted double digit growth rates as Visa and its smaller rival,
MasterCard (MA) - Get Mastercard Inc. (MA) Report
look to continue to convert consumers and businesses into using cards as payment instead of cash.
Visa priced shares at $44 a share, but on its first day of trading the stock shot out of the gate at $59.50
.
Visa garnered a record-breaking $19.65 billion in the IPO, when all was said and done.
Stock performance:
Shares of Visa have gained 16.94% this year. The stock is up 0.73% to $118.65 Monday.
-- Written by James Rogers and Laurie Kulikowski in New York.
To contact the reporters, send an email to:
or
Laurie.Kulikowski@thestreet.com
.
To follow the writers on Twitter, go to:
http://twitter.com/jamesjrogers
and
http://twitter.com/#!/LKulikowski
>To submit a news tip, send an email to:
.
Check out our new tech blog,
Tech Trends
. Follow TheStreet Tech
.