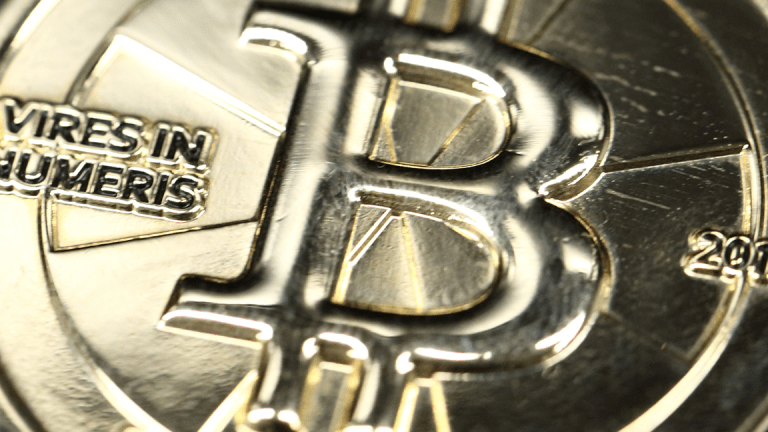 How the Dollar-Backed Crypto Tether Might Be Influencing the Price of Bitcoin
Should crypto investors be concerned about the drop below $1 in the stablecoin, as cryptos that are tied to the value of other assets are known?
There are many red flags surrounding the cryptocurrency Tether (USDT). The first is the lack of transparency surrounding the cryptocurrency.
Last week, cryptocurrencies jumped as the controversial dollar-pegged token Tether fell to $0.93 (it has since rebounded to $0.97). In turn, the price of Bitcoin, Ether and XRP rose 7% higher, according to CoinMarketCap data. 
Any significant movement in the price of Tether will be a surprise to investors as the token is meant to have a stable exchange rate of roughly 1 Tether token to $1. Should crypto investors be concerned about the recent slump in the stablecoin, as cryptos that are tied to the value of other assets are known?
Tether is backed by fiat currency reserves and has come under scrutiny as many question whether it actually holds enough reserves to match the amount of Tether tokens in circulation. Cryptocurrency trading platformBitfinex is the largest shareholder of Tether, which has become a crucial source of liquidity in the cryptocurrency market. 
"Volumes on Tether have been rising steadily over the last few years and it seems to have come to a head," says Mati Greenspan, senior market analyst for social trading platform eToro. "In the last few months we've seen several new stablecoins come on the market, which should serve to stabilize things." 
There are a number of other stable coins available in the crypto market, including the Gemini Dollar (GUSD), Paxos (PAX), USDCoin (USDC) and TrueUSD (TUSD). These coins are regulated and have the support of banks.  
The question is should we be nervous about Tether? Is there a possibility it might crash?
Says Greenspan: "Not really. If for any reason Tether's peg were to fail, traders would most likely swap their USDT for other cryptocurrencies in order to protect themselves. So really the worst case scenario is a crypto rally." 
Volatility is the name of the game when it comes to crypto investing and with all major cryptocurrencies jumping as the controversial dollar-pegged token fell, is this really a cause for concern?
"Markets fluctuate, that has always been the case, but tether was supposed to be different. My guess is we are seeing what happens when someone tries to make something 'stable' but does not have the volume or capacity to absorb sudden changes," says Simen Reynolds CTO of Zoom and a blockchain architect.
In contrast to crypto, one of the reasons that stock and commodities markets are reasonably stable is a network of interdependencies. Reynolds explains we can see the same issue in these markets where stocks fluctuate wildly if volume is too low.
"That being said, I do not think this is really a problem for Bitcoin or Ethereum. There has been much doubt about Tether the past six months; it may be time a different stable coin took the throne," adds Reynolds.
Further FUD (Fear, Uncertainty and Doubt)?
Many crypto investors believes this is a temporary loss of faith in the stablecoin Tether. Daniel Schwartzkopff, CEO, of Cayman-based Invictus Capital, explains the panic seems to be entirely driven by fear and uncertainty. The stablecoin design is not perfect and relies on USD/USDT pairs, which allows traders to buy USDT tokens for USD -- in effect, arbitraging the price back to $1. 
"Bitfinex had briefly paused deposits of US dollars, which affected traders' ability to buy USDT. Tether is also subject to regular laws of supply and demand and has been seen to trade well above $1 during periods of high volatility," says Schwartzkopff.
Bitfinex recently revealed it had over $1.5 billion in assets in cold wallets when challenged with insolvency allegations, and Schwartzkopff explains they are known to have common shareholding with Tether.
Schwartzkopff believes Tether has a "smart, profitable business model" in that they issue an asset that does not offer interest while they keep the billions of U.S. dollars backing the Tether tokens in accounts that do bear interest. He explains that if Tether is challenged by a loss of confidence and trades below $1 for too long, they [Tether] are able to buy back their own tokens for cents on the dollar and keep the profit. 
This should give Tether holders a measure of accountability and peace of mind.