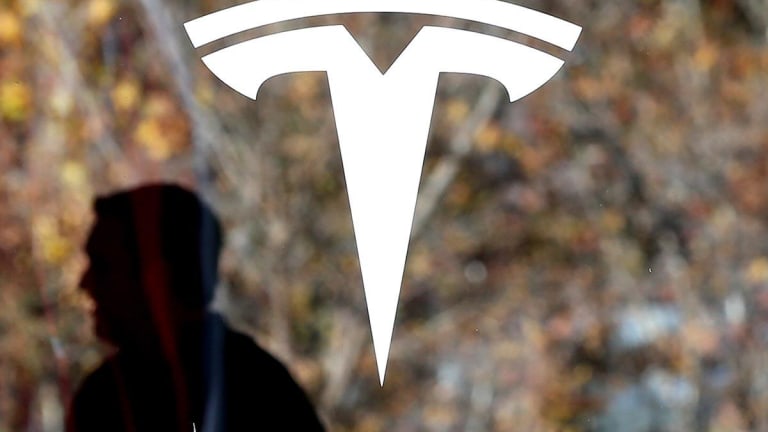 Tesla Aims to Produce 500,000 Cars a Year in China
Tesla plans on building 500,000 cars a year at its Chinese gigafactory.
Tesla Inc. (TSLA) is kicking into gear.
On Tuesday, July 10, the Shanghai government announced that Tesla's gigafactory in China will plan to make 500,000 cars a year. The announcement comes after CEO Elon Musk met with officials in Shanghai Tuesday. Musk and the officials reportedly reached a preliminary agreement regarding the Chinese gigafactory.
In a press release, the government of Shanghai said, "Tesla Gigafactory, which aims to build 500,000 electric vehicles per year, has officially settled in Shanghai Lingang Area Development Administration. It is the largest foreign-invested manufacturing project in Shanghai's history. Today, on July 10th, the Shanghai Municipal People's Government and Tesla signed a Cooperative Agreement. Mayor Ying Yong and Tesla Chairman and CEO Elon Musk were in attendance to unveil a plaque for the Tesla (Shanghai) Ltd. Electric Vehicle Development and Innovation Center. The agreement was signed by Zhou Bo, Executive Vice Mayor of Shanghai, and Robin Ren, Tesla Vice President for Worldwide Sales."
"Shanghai will be the location for the first Gigafactory outside the United States. It will be a state-of-the-art vehicle factory and a role model for sustainability. We hope it will be completed very soon. We've been impressed by the beauty and energy of Shanghai and we want our factory to add to that," said Musk.
Musk is also expected to make a trip to Beijing later in the week.
Currently, Tesla has gigafactories in Nevada and northern New York as well as a manufacturing plant in California. Tesla has announced plans to eventually build a gigafactory in Europe.
"Last year, we announced that we were working with the Shanghai Municipal Government to explore the possibility of establishing a factory in the region to serve the Chinese market. Today, we have signed a Cooperative Agreement for Tesla to start building Gigafactory 3, a new electric vehicle manufacturing facility in Shanghai," said a Tesla spokesperson in an email to TheStreet. "We expect construction to begin in the near future, after we get all the necessary approvals and permits. From there, it will take roughly two years until we start producing vehicles and then another two to three years before the factory is fully ramped up to produce around 500,000 vehicles per year for Chinese customers. Tesla is deeply committed to the Chinese market, and we look forward to building even more cars for our customers here. Today's announcement will not impact our U.S. manufacturing operations, which continue to grow."
Tesla jumped over 1.2% in morning trading, adding to a 2.3% year-to-date gain. The stock currently trades around $324.
This news comes after Tesla shares plummeted last week.