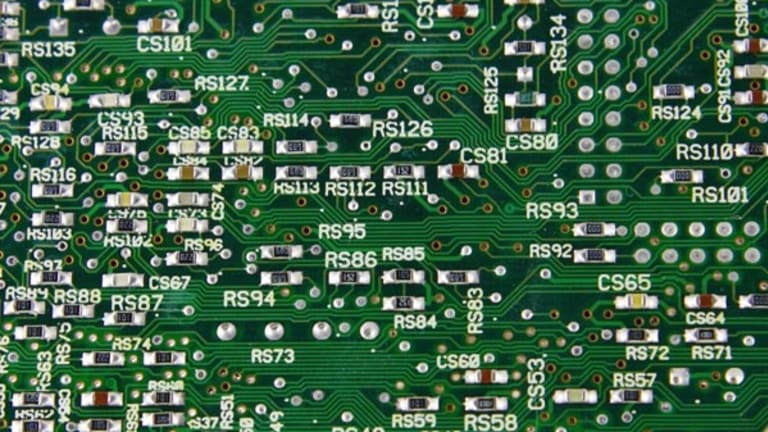 NEW YORK (
) -- One of
Tesla Motors
biggest bears upgraded the stock, saying the stock could more than double in the next three or four years. However, it's because of several reasons that have been known for a while.
Deutsche Bank analyst Dan Galves raised his price target to $160 from $50, saying he believes that Tesla is well on its way to proving that electric vehicles are causing a "paradigm shift in the industry, once key driving range and battery cost disadvantages closed over time." The company is mass producing its
, and the company is rapidly changing the way people look at electric cars, with its Supercharger network, and several positive third-party reviews.
Galves subsequently raised his earnings estimates, as he now expects Tesla to sell 21,700, 31,000 and 46,700 units in 2013, 2014, and 2015, respectively, with 2015 getting a boost from the Model X, Tesla's SUV vehicle. He raised his earnings estimates for those years to 18 cents, $1.70 and $4.25 per share, respectively.
So what changed Galves thinking?
Several things. The first is the
incredibly positive Consumer Reports
review earlier this year. "The stellar Consumer Reports review lessened our concern on quality issues that were experienced by early customers," Graves wrote in his report.
The second thing is that Tesla has been able to significantly boost its U.S. order rate. Orders have risen to 20,000 annualized, versus 12,000 to 13,000 in the first quarter. The third major change is the announcement of the Supercharger network. Earlier this year, Tesla unveiled the
, which allows Model S drivers to charge their car for free, allowing them to travel across the country without experiencing range anxiety. The company intends to ultimately build a network of one station every 80 to 100 miles, connecting many of the metro areas in both the U.S. and Canada.
Graves also noted that Tesla's stated goal of 25% of gross margins by the end of the year is more achievable that previously thought. He expects there to be upside surprise in margins when Tesla reports second-quarter earnings Wednesday, August 7th, noting margins could get as high as 35% or greater, should volumes surpass 50,000 vehicles.
Last quarter, Tesla's margins more than doubled to 17%, surprising many bears on Wall Street, and helping set off an epic short squeeze in the stock.
Lastly, he notes that the third-gen vehicle, which CEO Elon Musk has stated he would like to price around $35,000 to make it truly mass market will "fully close the cost gap to non-EV competition with margins in the 25% range."
Summing all this up, Graves believes that Tesla could eventually earn $14 per share later this decade, as the company eventually gets to $13 billion in annual revenue. To put that in perspective, Tesla's revenue jumped last quarter 83% annually to $562 million, earning just 12 cents per share. That's a far cry from $14 per share in annual earnings.
Tesla shares have had an incredible run over the past year, gaining 400%. Citing all of the above factors, Tesla may have significantly more room to run over the next few years.
"While we always recognized many positives in EV's and in TSLA, we were also highly cognizant of the risks, and we were admittedly late in recognizing the potential for investors to recognize the potential for Tesla to become a significant disruptive force in the Auto Industry (as Apple has been for the Smartphone)," Graves wrote. "But we believe that the stock can go significantly higher."
Shares of Tesla are higher in early Friday training, gaining 2.34% to $126.97.
--
Written by Chris Ciaccia in New York
>Contact by
.