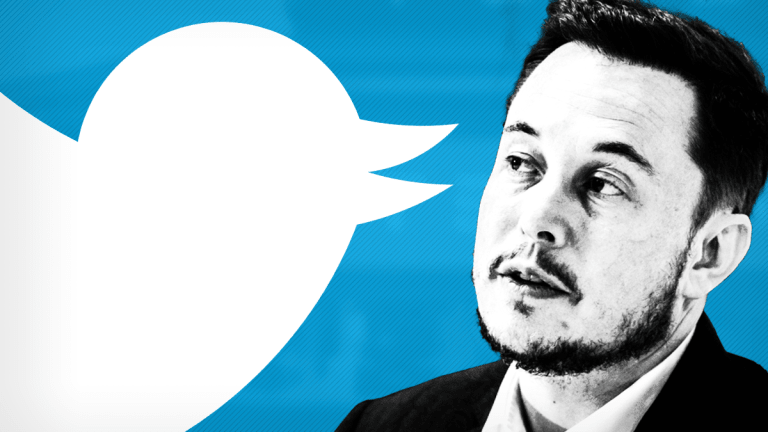 As SEC Probe of Tesla Intensifies, Many Short-Sellers Are Digging In Their Heels
As scrutiny of Elon Musk's haphazard plans to take Tesla private grows, many Tesla short sellers are licking their chops.
Short shorts are back in style, at least according to Elon Musk.
The Tesla Inc. (TSLA) CEO has openly taunted Tesla short sellers in recent weeks, threatening on August 1 to send David Einhorn of Greenlight Capital, a prominent shorter of Tesla stock, a box of short shorts to "comfort him through this difficult time." Taking the pun to extremes, Musk tweeted several days later that he plans to sell Tesla-branded shorts. 
But as Tesla's hastily-announced privatization drama continues, Tesla short sellers are digging in rather than running for the hills. Tesla is the most heavily shorted stock on the market according to the analytics firm S3 Partners, and as of Tuesday, Tesla short positions were down to 33.74 million shares "but not a wholesale short squeeze by any means," according to S3 Partners managing director Ihor Dusaniwsky. 
Tesla short Chris Irons pointed to apparent chaos on Tesla's board as evidence that something is rotten in the house of Musk.
"What have we learned over the last week? Elon Musk and the board are doing two different things," he said. "When he put out this tweet that funding was secured, it's about as material of a statement as you can make. But the board didn't have a definitive clue as to what he had in store," Irons said.
An SEC filing made on Tuesday indicated that Tesla's board of directors formed a special committee, comprised of independent members Brad Buss, Robyn Denholm and Linda Johnson Rice, to evaluate a potential go-private transaction. "The special committee has not yet received a formal proposal from Mr. Musk regarding any Going Private Transaction nor has it reached any conclusion as to the advisability or feasibility of such a transaction," the filing stated.
It's unknown how much the transaction would cost -- that would depend on how many shareholders opt to stay invested -- but some analysts estimate that Tesla would need to raise upwards of $24 billion to execute a privatization deal, based on a scenario where large institutional players stay invested and smaller ones cash out at an ample premium.
Since his initial declaration on Twitter last week, Musk has since written in tweets and in a blog post that the Saudi Arabian sovereign wealth fund was interested in taking the company private, and that he was "excited with work with Goldman Sachs and Silver Lake" on the proposal. Musk wrote in a post on Tesla's company blog this week that "Obviously, the Saudi sovereign fund has more than enough capital needed to execute on such a transaction."
Not everyone is buying the claims: As noted by Real Money's David Marcus, Silver Lake isn't an investment bank, and serving in an advisory role isn't equivalent to participation in a buyout. Goldman Sachs confirmed in a note on Wednesday that it is working with Tesla in an advisory capacity. Tesla short seller Mark Spiegel added: "[Silver Lake] are value tech investors, at least in the large-cap fund -- if these guys are looking at Tesla, they're interested in a bankruptcy restructuring."
Spiegel added that Musk may have overstated the vast wealth of the Saudi fund, as well as its willingness to pour extensive resources into a deal for Tesla.
"I don't think there's any substance to that," Spiegel said. "The Saudi Arabia fund is only about $250 billion in total. They might throw in another few billion, but there's not enough stupid money in the world to take this liability-filled company private." The fund recently bought a nearly 5% stake in Tesla, equivalent to approximately $2.5 billion.
Some of those liabilities Spiegel referred to are coming from the SEC, which is investigating Musk's "funding secured" claim, and may have already subpoenaed the company.
"Either the guy has a deal done or he doesn't -- and it's looking increasingly like he did not," Irons argued. "So the SEC is going to ask him questions like: Do you have anything in writing? Which I don't think he has, because the board has no idea. As a short seller, you can't hope for any more of a circus than what this go private deal has become."