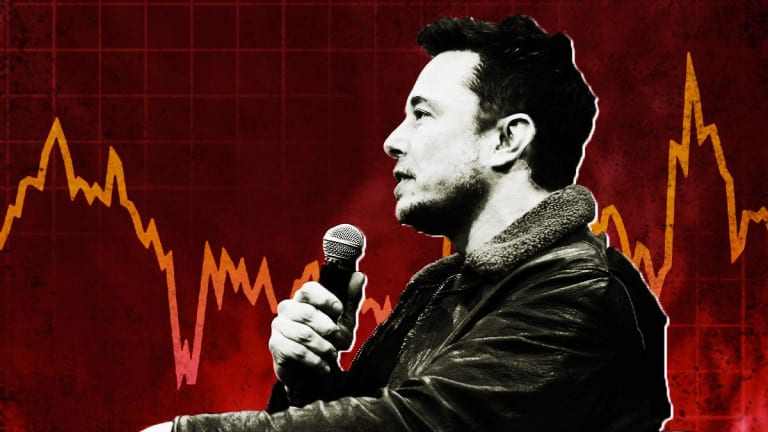 Tesla's Deliveries Report Featured Good News -- and an Omission or Two
Elon Musk's firm beat analyst deliveries estimates and reported a pickup in recently-depressed Model S and X sales. But it made no mention of its prior full-year guidance.
Tesla (TSLA) didn't just beat deliveries estimates, but saw demand stabilize a bit for its costliest vehicles, likely contributing to the gains the electric car maker is seeing following its Q2 deliveries report.
After the bell on Tuesday, Tesla disclosed that it delivered about 95,200 vehicles in Q2. That's up 51% sequentially and 133% annually, and above a FactSet consensus analyst estimate of 90,700. The figure is also above a Q4 2018 delivery count of 90,966, which means Tesla made good on Elon Musk's goal (mentioned in multiple employee e-mails) of delivering a record number of cars in Q2.
Tesla's shares finished after-hours trading up 7% to $240.50, and maintained those gains in pre-market trading on Wednesday, leaving them up 36% from an early-June low of $176.99, but still down 28% on the year.
Deliveries for the Model 3 sedan rose over 50% sequentially to 77,550, easily topping a Q4 2018 peak of 63,359 and also beating a consensus estimate of 74,100. The start of European and Chinese Model 3 deliveries undoubtedly played a major role here. And while Tesla quickly stopped online sales of the much-hyped Standard Range Model 3 not long after it was launched earlier this year, demand for the Standard Range Plus version of the car, which starts at $39,900 and is still sold online, might have provided a lift as well.
Notably, Tesla also reported that combined deliveries for its Model S luxury sedan and Model X luxury crossover totaled 17,650. That's down a little over 20% annually, but up over 45% from a disappointing Q1 level of 12,100. Given that Tesla's Model S/X average selling price (ASP) and gross margin (GM) both remain meaningfully higher than its Model 3 ASP and GM, sales of the high-end cars have an outsized impact on Tesla's bottom line.
There were a couple of other positives in the deliveries report. Tesla mentioned that its order backlog grew sequentially in spite of its deliveries jump, and insisted it "made significant progress [in Q2] streamlining our global logistics and delivery operations at higher volumes."
At the same time, there were a couple of things about the report that bears could take issue with. Key among them: In contrast to its Q1 deliveries report, Tesla didn't use the report to reiterate guidance for full-year deliveries of 360,000 to 400,000 vehicles.
Tesla, to be fair, did say that it thinks it's "well-positioned to continue growing total production and deliveries in Q3." However, analysts on average already expected deliveries to rise to 99,000 in Q3 and 108,000 in Q4. Moreover, hitting the low end of Tesla's prior full-year guidance would still imply about 202,000 second-half deliveries, or an average of 101,000 per quarter.
And unlike in some of its prior deliveries reports, Tesla also didn't offer any comments about its near-term profit and/or cash flow expectations. The company forecast in its Q1 shareholder letter that it would be profitable in Q3 and Q4, as well as cash-flow positive from Q2 through Q4. However, Musk appeared to backtrack a little from the cash-flow outlook at Tesla's June 12th shareholder meeting, stating his company "could be cash-flow positive" this year in spite of seeing high growth rates.
It's worth keeping in mind here that Tesla went into its Q2 deliveries report trading 16% below where its stock closed the day after its soft Q1 deliveries report, which led shares to immediately tumble. With concerns about U.S. deliveries, sales model changes, future capital needs and executive departures all weighing, Tesla's stock has been through a pretty rough year, even after accounting for the rally seen in recent weeks.
As a result, a deliveries print that beat both analyst estimates and the goal that Elon Musk had outlined in e-mails by a few thousand, and which was accompanied by a stronger-than-expected sales figure for Tesla's costliest vehicles, is more than enough to propel Tesla's ever-volatile stock higher -- even if some were also hoping that Tesla would share a little more about its near-term outlook.
Save 57% with our July 4th Sale. Join Jim Cramer's Action Alerts PLUS investment club to become a smarter investor! Click here to sign up!