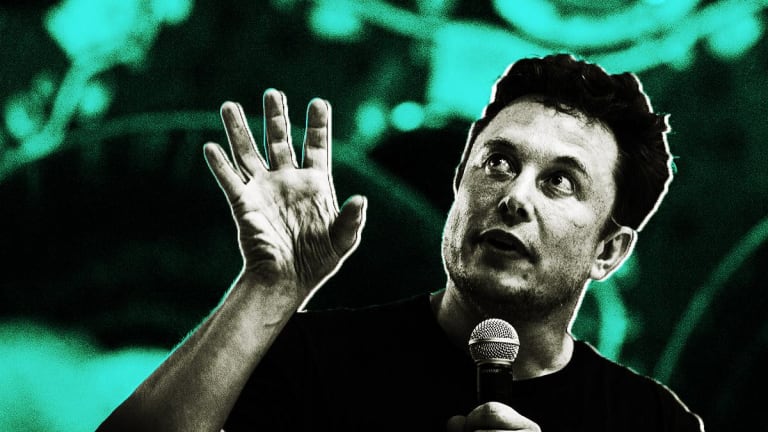 Tesla Reportedly Offers to Repay Debt in Half Cash, Half Stock
Tesla is offering to cut a deal for a $920 million chunk of debt that would repay creditors in a 50/50 mix of cash and stock, according to a Bloomberg report.
Tesla has $920 million in debt due to be repaid in March, and it's offering a deal to settle up in a mix of cash and stock.
According to a notice seen by Bloomberg, the electric-car company notified bondholders on Nov. 30 that if they opt to convert the debt, they'll be paid in a mix of half cash and half stock. The equity-conversion price for the debt is $359.88 per share, and Tesla was trading at $363.06 as of Thursday's market close.
Last quarter, the carmaker reported improved free cash flow and stronger margins, and Musk also reiterated Tesla's aspiration to be profitable every quarter going forward, which might exclude quarters where it has chunks of debt due. Other than the $920 million due in March, Tesla has about $10 billion more in longer-term debt that matures over the next several years.
On Tesla's October earnings call, CEO Elon Musk said Tesla's plan for settling the debt was to repay it instead of refinancing. "The current operating plan is to pay off our debts and not to refinance them, but to pay them off and reduce the debt load and overall leverage of the company," Musk told investors.
Year to date, Tesla shares are up 12%.