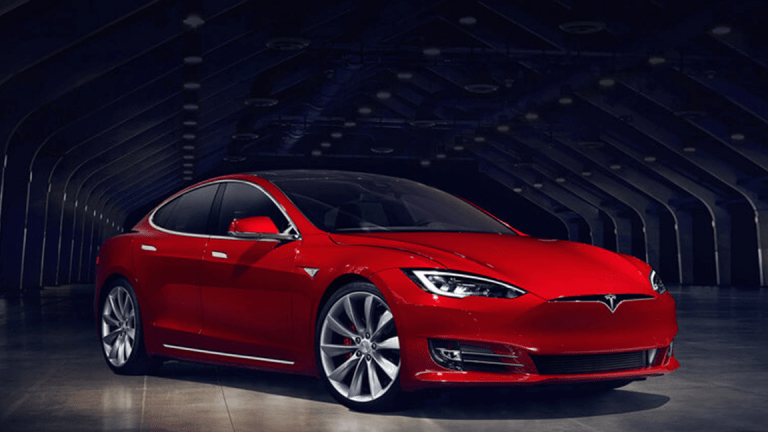 Tesla Recalls Thousands of Model S Sedans
Electric vehicle maker says steering bolts in Model S vehicles built before April 2016 need replacing.
Shares of Tesla (TSLA) - Get Report fell sharply in after-hours trading Thursday after the company said it is voluntarily recalling Model S vehicles built before April 2016 to fix a power steering component.
The stock fell $9.63 to $256.60 in late trading, undoing gains made during the regular session. Year to date, shares are up about 10%.
The company said in a statement that there have been cases of excess corrosion in the power steering bolts in cold climates where calcium or magnesium road salts are used instead of sodium chloride. It said it is fixing the bolts in all affected cars in the event that the vehicles are ever used in cold climates.
The company said if the bolts fail, drivers could still steer but would have to use more force to turn the wheel at low speeds and while parallel parking.
Tesla has struggled to ramp up production of its Model 3 electric sedan to meet hundreds of thousands of orders placed for the vehicle.
The company said the recall doesn't apply to any Model X nor Model 3 vehicles.
Published reports estimated the recall affects about 123,000 vehicles.