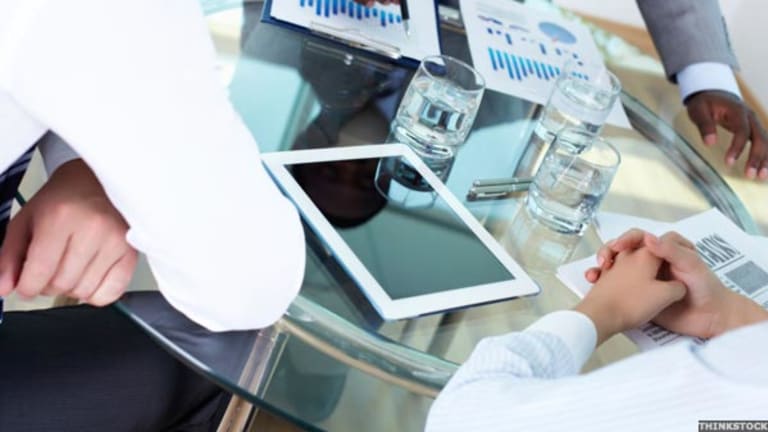 Tesla Motors Q&A: Batteries, Superchargers, Gigafactory and More
Tesla continues to make shockwaves in the automotive industry, following the announcement it will open-source all of its patents.
NEW YORK (TheStreet) -- Tesla Motors (TSLA) - Get Report has continued to make shockwaves in the automotive industry, following the announcement it will open-source all of its patents, in addition to potentially allowing other automotive companies use of the company's proprietary Supercharger network, as the company pushes the electric vehicle forward.
In June, Tesla's CEO Elon Musk made good on a promise he made earlier that month, opening the company's patents to competitors for the betterment of the electric car market as a whole. "Tesla Motors was created to accelerate the advent of sustainable transport," Musk said in a blog post, discussing the move. "If we clear a path to the creation of compelling electric vehicles, but then lay intellectual property landmines behind us to inhibit others, we are acting in a manner contrary to that goal. Tesla will not initiate patent lawsuits against anyone who, in good faith, wants to use our technology."
Following the announcement, Wall Street analysts were largely positive, noting it could support "faster development of the supercharger network," according to Baird analyst Ben Kallo in a research note. 
How Tesla Wins on Elon Musk's 'Controversial' Patent Promise
Tesla Motors Shareholders Meeting: Key Takeaways
Since Tesla has come into the limelight, led by Musk and the allure of the Model S, the company has made stunning announcement after stunning announcement, questioned by both bull and bear alike.
As it seeks to get to the Gen III car which Musk has said will bring Tesla to the masses, with a price around $40,000, the company unveiled plans for a Gigafactory, which would help cut battery costs by more than 30%.
Over the weekend, there were two separate accidents which involved Tesla Model S cars, one where the car split in half and burned following a high-speed chase in Los Angeles, and the other involved a Tesla that rear-ended a Toyota (TM) - Get Report Corolla in Palmdale, Calif. In both accidents there were injuries; the driver of the Corolla and two boys were killed.
One of Musk's more curious decisions was to allow other manufacturers access to the company's Supercharger network, which recharges the Model S, provided these companies share in the costs for the stations. Other auto manufacturers, such as Ford (F) - Get Report or General Motors (GM) - Get Report using them, would have to create cars that can handle the 135 kWh of power that comes from the Superchargers.
The average cost per station, is roughly $150,000 in capital expenditures, without solar, then an additional $150,000 with the solar charging, making each station's cost roughly $300,000.
Here's what Simon Sproule, Tesla's VP of Communications, had to say about the patent announcement, an update on the Gigafactory, as well as its Supercharger network.
Chris Ciaccia:I believe Elon has said in the past that he expects options on the Model S to come down, meaning that consumers will be choosing less options, thereby the cost of the car being less to the consumer. Is that what Tesla is seeing?
Simon Sproule: With regards to options, we have no comment beyond Elon's statements.
Ciaccia:Why does Tesla believe that it can maintain a battery advantage, specifically in terms of capacity (kWh) per dollar, per unit of weight, and per unit of volume.
Sproule: The Gigafactory will allow Tesla to achieve economies of scale and reduce battery cell costs through innovative manufacturing, reduction of logistics waste, optimization of co-located processes and reduced overhead. We will be able to reduce cell costs much faster than the status quo; by the end of the first year of volume production of our Gen. III/mass market vehicle, we expect the Gigafactory will have driven the per kWh cost of our battery pack down by at least 30%. More on the blog and in Elon's comments at recent shareholder meeting.
Ciaccia:Why did Tesla announce sharing the Superchargers with competitors now? Why not wait another year, when the network is built out even further?
Sproule: Superchargers have always been open to any manufacturer -- that has been stated from the first time we launched the network. The recent patent sharing announcement was incorrectly reported by many media as being about sharing the charging infrastructure, so perhaps that is where the confusion has arisen? Elon has repeatedly said (including at the shareholder meeting) that we are very open to have EVs made by other manufacturers use Superchargers. They'd just have to contribute to the capital cost, such as determining what percentage of the time their cars are using the Supercharger network and making a contribution proportionate to that. The issue of non-Tesla EVs currently being unable to use Superchargers comes down to the fact that no other electric car currently in production can accept anything close to 135kw (the maximum power level of Tesla's Superchargers).

Ciaccia:What did Tesla mean by the asterisk/caveat surrounding its patent announcement? On the call, Elon seemed to say that it's OK to use Tesla's patents for free, but only if Tesla in turn can use that other company's patents for free. Is this really what he meant?
Sproule: If what you're asking about here was the definition of "good faith," Elon was asked about it on the call and said, "We will apply common sense and fairness."
Ciaccia:Is there any update on the Gigafactory location and which of the three states is most likely to get the final build?

Sproule: When we initially announced plans in February, there were four states in the running (NM, AZ, TX, NV). We are also considering CA now as well. We have no updates on specific locations or which states are ahead of others.
--Written by Chris Ciaccia in New York
>Contact by Email.