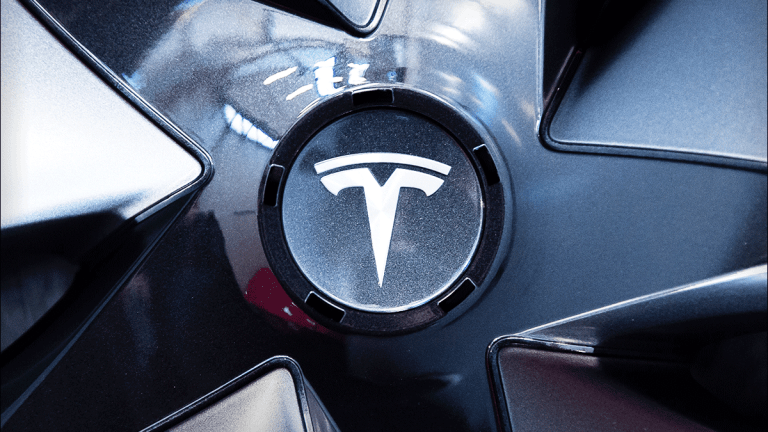 Tesla Goes Old School for Cheapest Model 3 - No More Online Sales
New orders for the basic version of the Model 3 will now need to be made by phone or in person at a dealer, the company says.
Iconic electric carmaker Tesla  (TSLA) - Get Tesla Inc Report is going old school.
New orders for its cheapest Model 3 car will now need to get made either over the phone or in-person at one of the company's dealers, Tesla stated in a blog post late Thursday. Buying the vehicle online won't be an option.
In other words, if you want to purchase this one particular model you'll do it the same way you would have done if you were buying a car, such as a Ford   (F) - Get Ford Motor Company Report  vehicle, half a century ago.
This Standard version of the Model 3, priced at $35,000, was introduced just weeks ago. It's nowhere near as popular as Tesla's Standard Plus version. The Plus model has sold six times the volume of the Standard one, Tesla said.
"We're making these changes to ensure that our online order process is focused exclusively on the three Model 3 variants customers want most," the company said in the blog post.
Tesla also said that all its vehicles now come with Autopilot "bundled as a standard feature for less than the prior cost of the option. For example, Model 3 Standard Plus used to cost $37,500, plus $3,000 for the Autopilot option. It now costs $39,500, with Autopilot included."
Tesla shares were rising 0.8% to $270.50 in trading Friday.
Constable owns none of the securities listed in this story.