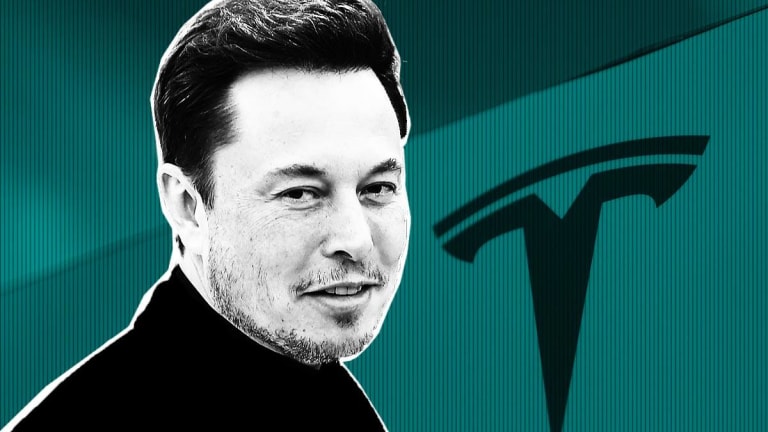 Tesla's Attempt to Go Private Might Have to Go Through Cfius First
Musk is banking on Saudi Arabia's Public Investment Fund to help him privatize Tesla. You can expect a Cfius review -- and perhaps even an epic Twitter war between Musk and President Trump.
If Elon Musk attracts enough capital to take Tesla Inc. (TSLA) private, the automotive iconoclast will likely need to woo the Committee on Foreign Investment in the U.S., otherwise known as Cfius.
A Trump administration review could establish precedents after legislation expanded Cfius's powers -- or at least start an epic flame war between two of the Twitter's (TWTR) most volatile users.
Musk has touted the support of Saudi Arabia's Public Investment Fund as he looks to steer Tesla into the private market. While Washington views Saudi Arabia as a friendly government, the investment by a company backed by foreign government in a cutting-edge, U.S. technology company will likely draw Cfius' attention. 
On Monday, President Trump signed the National Defense Authorization Act , giving the national security watchdog sharper teeth and a longer leash. The Act includes the the Foreign Investment Risk Review Modernization Act of 2018 (FIRRMA), which gives Cfius greater powers on a number of fronts. 
For instance, FIRRMA expands the Committee's jurisdiction over technology and requires deal parties to make a mandatory filing to clear investments by government-owned entities, according to Reid Whitten of Sheppard Mullin Richter & Hampton LLP. 
"Before Monday, Cfius jurisdiction included any transaction that resulted in control of a U.S. company by a foreign person," Whitten wrote in an email. 
The new rules will give the Committee an "express mandate to review investments in companies that develop or produce "critical technologies,'" the lawyer said. While those technologies have yet to be defined, he suggested they would likely include leading-edge transportation tech such as long range battery storage, autonomous driving and so forth. Cfius will also consider a lower threshold of investment by foreign companies. 
The Trump administration has warm relations with Saudi Arabia, but this may not ensure a free pass.  
"One may consider Saudi Arabia to be an ally but Cfius really goes beyond that, especially with the changes," said Rohan Williamson, a professor at Georgetown's McDonough School of Business, who suggested that the Committee would review a deal involving electricity storage, self-driving cars and artificial intelligence. "A Tesla is almost a computer with wheels," he said.
Editor's note: The full version of this article was published by The Deal, a sister publication of TheStreet that offers sophisticated insight and analysis on all types of deals, from inception to integration. Click here for a free trial.