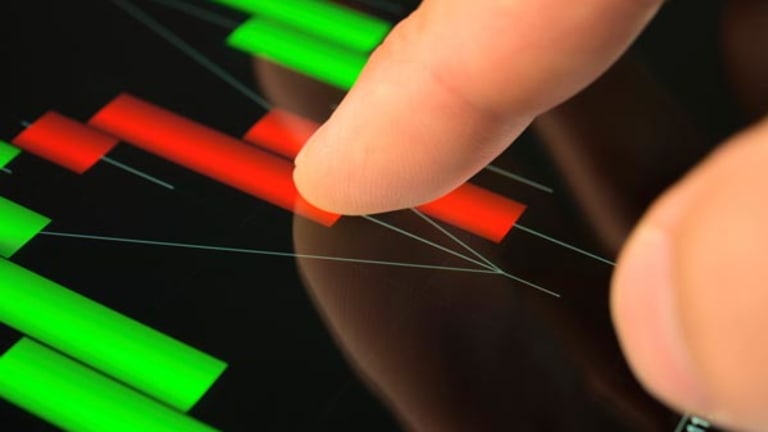 Tech's Top IPOs of 2011
We take a look at several newly public tech stocks, how they've performed this year and what analysts are expecting going into 2012.
NEW YORK (
) -- While recent technology initial public offerings enjoyed large pops on their first day of trading, these stocks have come crashing back to earth.
Groupon
(GRPN) - Get Groupon, Inc. Report
, whose shares rose 40% on the company's first day of trading,
has seen its fortunes largely reverse since then
.
Shares of the daily deal site closed Friday at $16.75, a decline of 36% since Groupon's IPO debut and well below its initial offer price of $20.
Other newly public tech companies also have seen sharp declines in their stock prices within the last two weeks, including
LinkedIn
(LNKD)
and
Pandora
(P)
.
This trend could have serious consequences for other tech companies looking to access the public markets this year, including
Yelp
, which
recently filed a $100 million IPO
, and
Zynga
.
Forty-one tech companies have gone public so far this year, the most of any other industry, according to Renaissance Capital. But tech stocks have lost an average of 18%, making the sector among the worst performing.
"The luster of going public is slowly wearing off now," said Scott Sweet, senior managing partner at IPO Boutique.
But not all tech stocks have seen a significant drop this year. We take a look at several notable newly public tech companies, how they've performed and what analysts are expecting going into 2012.
Pandora
(P)
Online radio company Pandora
debuted on the New York Stock Exchange on June 15
with shares surging more than 63%.
The company raised $235 million in its IPO, selling shares at $16 a piece.
During its the October-ended quarter, the company reported revenue nearly doubled to $75 million. Pandora's adjusted profit came in at 2 cents a share. Analysts were looking for revenue of $71 million and a loss of 1 cent.
Despite topping analysts' estimates, the company has faced skepticism about its ability to turn a profit as well as its power to fend off stiff competition from tech giants like
Amazon
(AMZN) - Get Amazon.com, Inc. Report
and
Google
(GOOG) - Get Alphabet Inc. Class C Report
, as well as upstarts like
Spotify
, all which are trying to gain market share in the online music space.
These concerns have sent Pandora shares sliding nearly 40%, closing Friday at $10.78.
Analysts believe much of Pandora's growth will come from its mobile business.
Around half of Pandora's advertising revenue came from mobile devices last quarter, Pandora said.
"The recent rise of smartphone and tablets as mobile platforms that Pandora can take advantage of should be a strong driver of listener hours and advertising revenue as the penetration of these devices continues to expand," BMO Capital Markets analyst Edward Williams wrote in a recent analyst note.
Pandora lets listeners create personalized radio stations based on their tastes. Listeners can then provide feedback by selecting "thumbs up" or "thumbs down" to influence the types of songs that are played going forward.
The service is available for free through the Web, tablets and smartphones and is also integrated into the sound systems of several car makers. The company's iPad app is the most downloaded free app in the history of
Apple's
(AAPL) - Get Apple Inc. (AAPL) Report
App Store and its iPhone app is the second-most popular, following
Facebook
.
LinkedIn
(LNKD)
When professional networking site LinkedIn debuted on the NYSE in May, shares opened at $83, double the initial offer price.
The first high-profile tech firm to go after an IPO in months, LinkedIn signaled a turning point for the sector.
Shares of LinkedIn have cooled since then, closing Friday at $63.08.
Earlier in November, LinkedIn completed a secondary offering, raising $88 million and doubling the number of shares available in the public markets. The selling shareholders included
Bain Capital
which sold all of its 3.7 million shares, around 4.2% of the company.
During the most recent quarter ended in September, LinkedIn said its membership base grew to 131.2 million, an increase of 63% from the same period last year.
The company reported its first quarterly loss since going public, while revenue more than doubled to $139.5 million, sparking concern that the company is overspending.
Analysts believe much of LinkedIn's growth will come from new products, particularly as the company opens up its platform to third-party application providers.
In April, LinkedIn announced it was releasing plug-ins that developers could integrate with their own Web sites which allows users to share articles with the LinkedIn community, view member profiles and browse company data.
"To sustain robust revenue growth rates, the company will need to have to move beyond simple hiring solutions and enter new markets," Morningstar analyst Rick Summer wrote in an analyst note.
Fusion-io
(FIO)
Fusion-io, which makes
products that improve data center efficiency
, scored big in its June IPO.
The company, whose biggest customer is
Facebook
, priced its offering at $19, north of its projected range of $16 to $18 a share.
Shares closed Friday at $29.33.
In its most recently quarter, ended in September, the company reported revenue of $75 million, almost double its sales from the same period last year.
Earlier in November, Fusion-io said it will offer 3 million common shares as part of a secondary offering.
In a
, Jonas Elmerraji pointed to Fusion-io's potential to get squeezed higher due to its short interest, writing that the company "has been generating consistent growth and admirable profitability in the last few years -- and its offering left it with a massive hoard of cash and no debt. The huge percentage of FIO's equity float that's currently short provides an excellent catalyst for a meaningful short squeeze."
Bankrate
(RATE)
Bankrate, which provides personal finance information like mortgage rates and online calculators, is
seeing a strong return following its June IPO
.
Shares are up more than 20% this year after pricing at $15 a share on the NYSE.
During the most recent quarter ended in September, revenue grew 60% to $113 million. Adjusted profit jumped 55% to $36 million.
Earlier this month, Stifel analyst Jordan Rohan upped his price target on Bankrate to $24 from $21, citing demand for its mortgage products and credit card business.
The company's acquisition of
InsWeb's
insurance lead generation and marketing business last month for $65 million is also expected to propel growth.
Shares of Bankrate closed Friday at $18.31.
HomeAway
(AWAY)
Shares of online vacation rental Web site HomeAway gained nearly 50% on the company's first day of trading on the
Nasdaq
in June.
HomeAway's IPO raised $216 million, selling shares at $27 each.
Since then, the market has not been kind to HomeAway, and the company is trading near its 52-week low of $26.60.
In the September-ended quarter, HomeAway saw revenue rise 37% to $61.1 million.
Last month, Deutsche Bank analyst Jeetil Patel raised his price target on the company to $40 from $36, citing "increases in premium services and up-sell opportunities."
HomeAway has recently launched pay-for-performance pricing, meaning property owners could pay more to rank higher in search results.
Its Reservation Management software, which helps property owners and managers to streamline payments from customers, has also gained traction.
HomeAway, based in Austin, Texas, has more than 625,000 paid vacation home listings throughout more than 145 countries.
Shares of HomeAway closed Friday at $26.76.
--Written by Olivia Oran in New York.
>To follow the writer on Twitter, go to
.
>To submit a news tip, send an email to:
.