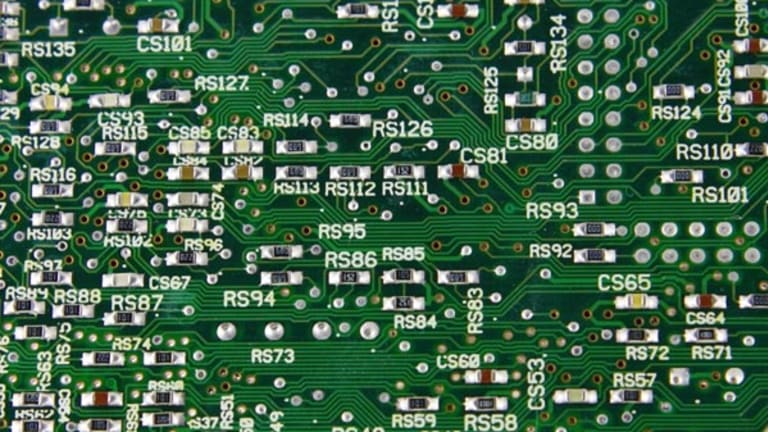 Publish date:
Tech's Top IPOs of 2010
Tech ruled the 2010 IPO market and looks set to hit 2011 hard. Here's a look at some newly-public firms, and their outlook for next year.
Tech ruled the 2010 IPO market and looks set to hit 2011 hard. Here's a look at some newly-public firms, and their outlook for next year.
Top tech IPO story updated with 2011 outlook and an additional firm, Motricity.
NEW YORK (
) -- Splashy tech startups like
Twitter
and
Facebook
opted not to sell their shares on the public market this year, but the technology industry held strong, capturing the largest number of IPOs of any sector in the U.S.
Since the beginning of 2010, 42 technology companies have gone public, with total proceeds of $5.9 billion, according to
Renaissance Capital
, an IPO research firm. That's a big uptick from the same period last year, which saw 17 IPOs priced.
"There's a lot of rhetoric and stories about the absence of the IPO, but activity from the tech sector has still been active," said Paul Bard, vice president at Renaissance Capital.
Newly-public tech firms have also delivered more solid returns than any other industry (with the exception of consumer and business services), posting an average first-day return of 19.3% and an average total return of 35.5% from their initial pricing.
Tech's IPO Outlook
Most tech companies that completed IPOs this year are far from household names. The well-known startups sitting in the IPO pipeline -- meaning they filed an S-1 but have yet to price -- include
Skype
, car rental outfit
Zipcar
and content farm
Demand Media
. These firms, said analysts, are likely waiting for better economic conditions.
"These companies want a firm showing that they can get a reasonable price and not have to slash the offering price which was the norm several months ago," said Scott Sweet, senior managing partner at
IPO Boutique
, an IPO advisory firm in Lutz, Fla.
Earlier this year, online marketing company
ReachLocal
(RLOC)
and mobile-data service provider
Motricity
(MOTR)
-- both highly anticipated IPOs in the venture community -- were forced to cut their offerings due to the economy.
Sweet is hoping that next year will be different.
"I'm looking for a bombshell IPO," said Sweet. "A premiere name like Facebook would literally bring pandemonium for months ... even
General Motors
(GM) - Get General Motors Company (GM) Report
has nothing on Facebook."
Four other tech companies rumored to be exploring a public offering next year include Google-coveted daily deal site
Groupon
;
Brightcove
, an online video company that recently hired a new CFO with public company experience;
Chegg
, a textbook rental company; and e-mail marketing company
ExactTarget
, which postponed its IPO in 2007.
Here's a look at some of the most notable tech IPOs of 2010, as well as their outlook for next year.
Qlik Technologies
Business intelligence software company
Qlik Technologies
(QLIK)
launched a successful public offering in July, back when the markets were recovering after a steep U.S. market plunge. Based in Radnor, Pa., the company priced above its range at $10 a share and rose 20% on its first day of trading.
Shares of QlikTech are up more than 100% since the IPO.
Last year, QlikTech generated revenue of $157.4 million and analysts expect full year sales of almost $214 million in 2010.
J.P. Morgan analyst John DiFucci recently raised the stock's December 2011 price target to $29 from $22; the stock is trading at about $26.20. "We believe Qlik's unique approach to business analytics, which leverages recent computing advances, will continue to drive outsized growth in an already attractive business intelligence market," he wrote.
QlikTech was founded in Sweden in 1993, and backed by venture investors Accel Partners and Jerusalem Venture Partners.
The company's software competes with business software products created by
IBM
(IBM) - Get International Business Machines (IBM) Report
,
SAP
(SAP) - Get SAP SE Sponsored ADR Report
,
Microsoft
(MSFT) - Get Microsoft Corporation (MSFT) Report
and
Oracle
(ORCL) - Get Oracle Corporation Report
. Customers include
Campbell Soup
(CPB) - Get Campbell Soup Company Report
,
Qualcomm
(QCOM) - Get QUALCOMM Incorporated Report
and
Kraft Foods
( KFT).
QuinStreet
QuinStreet
(QNST) - Get QuinStreet, Inc. Report
was one of the most highly-anticipated IPOs of 2010, thanks to buzz that Frank Quattrone would be an advisor. Quattrone, who helped take
Amazon
(AMZN) - Get Amazon.com, Inc. Report
and
Cisco
(CSCO) - Get Cisco Systems, Inc. Report
public during the tech boom, was considered a powerful technology banker in the 1990s but left Wall Street after legal troubles. (He's been working to repair his reputation over the last several years.)
QuinStreet, Silicon Valley's first IPO of the year, priced at $15 -- below its expected range of $17 to $19. But shares have rebounded since their debut on the public markets in February, rising almost 30%.
QuinStreet posted sales of $334.8 million for fiscal year 2010, an increase of 29% over the previous year.
Going into 2011, expect increased growth for QuinStreet. Stifel analyst Jordan Rohan recently upped its 12-month price target from $20 to $26 (the stock is currently trading at $19.26). "We believe the company's business momentum remains strong, both in terms of revenues and margins, despite persistant investor concerns about the education system," he wrote in a recent investor note.
QuinStreet provides online lead generation services customers including for-profit education companies like
DeVry
(DV)
, its largest client.
Smart Technologies
Smart Technologies
(SMT)
, which produces interactive whiteboards for classrooms, was the largest IPO in the U.S. year-to-date when it priced in July.
The Calgary-based company raised $660 million -- around 10% more capital than it expected. Smart Technologies priced at $17, at the middle of its expected range of $16 to $18.
But despite a promising start,
stock has suffered since going public. Shares have tumbled more than 40% for the year. Last month, RBC Capital Markets downgraded the stock from outperform to sector perform.
The company missed analyst expectations during its most recent quarter, posting revenue of $222.7 million, behind consensus of $234 million.
Smart Technologies also sharply cut its revenue guidance for the March 2011 fiscal year to a range of $770 million to $805 million, down from a prior range of $850 million to $885 million.
Although Smart Technlogies stumbled this year, tech watchers are expecting a brighter 2011.
"This is clearly a company investing in the future and though near-term headwinds persist in the U.S., we believe the company is poised to continue to capture share and resume 15-20% annual growth," Piper Jaffray analyst Troy Jensen wrote in a recent analyst note.
RealD
RealD
(RLD)
, whose 3-D technology was used in the budget-busting movie
Avatar
, had a successful IPO in July.
The company, based in Beverly Hills, Calif., priced its offering at $16, versus the expected range of $13 to $15.
Shares of RealD, currently trading at about $25.60, have increased more than 33% since their first day of trading.
RealD generates revenue from theater owners, who pay the company a license fee for using its technology.
As of September, RealD had deployed around 9,300 screens with 3D-enabled technology around the globe, more than movie theater giants
Regal Entertainment
(RGC)
and
Cinemark
(CNK) - Get Cinemark Holdings, Inc. Report
.
BMO Capital markets analyst Jeffrey Logsdon raised RealD's 9-to-15 month price target to $32, writing in a recent note: "RealD's expected rapid revenue growth, high and expanding operating margin, high returns on invested capital, and robust global market share should deliver impressive earnings and free cash flow for the foreseeable future."
Motricity
Motricity
(MOTR)
, which provides a software platform for mobile phones, was initially forced to slash its offer price to $10 to $11 from $14 to $16.
In June, Motricity raised $50 million -- a far cry from the $250 million the company had originally hoped to raise when it first filed.
But the Bellevue, Wash., company's fortunes have turned around since then.
The company's stock price has skyrocketed more than 102% since its first day of trading. Motricity posted revenue of $113 million in 2009, up from $35 million two years prior, and JP Morgan analyst Sterling Auty recently raised its 12-month price target to $31. (Shares are currently trading at about $18.77.)
"We believe new carrier momentum will continue and in our opinion, this is the best stock in our coverage to capture mobile data growth," he wrote in a recent investor note.
--Written by Olivia Oran in New York.
>To follow the writer on Twitter, go to
.
>To submit a news tip, send an email to:
.