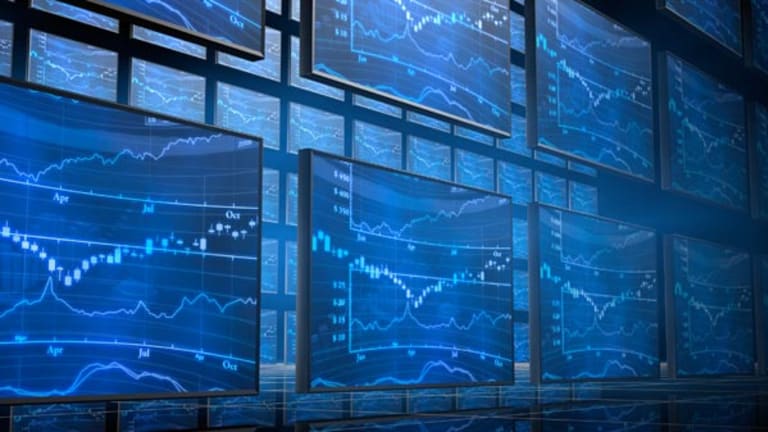 Tech's Top 6 Celebrity CEOs
Steve Jobs' departure from Apple on medical leave has deprived the tech sector of one of its best-known CEOs, but there are plenty of others vying for attention.
NEW YORK (
) -- Silicon Valley is no stranger to larger-than-life personalities, with many of its high-flying CEOs making regular appearances in national headlines, celebrity gossip columns, blockbuster movies and in NBA floor-level seats.
Case in point was last week's double whammy of CEO reshuffling news, with the departure of
Apple
(AAPL)
CEO Steve Jobs on
and
Google's
(GOOG)
making multiple headlines around the world.
Besides being worth millions -- if not billions -- of dollars, the guys that head
Oracle
(ORCL)
,
Cisco
(CSCO)
,
Microsoft
(MSFT)
and
Dell
(DELL)
share another trait: Fiery personalities and the willingness to fire shots at each others' products and company direction.
From Steve Ballmer's adrenalin-fueled stage-bounding to Larry Ellison's carefully calculated rival-baiting, there are plenty of tech executives vying for the national spotlight.
Read on for more on
TheStreet's
top tech celebrity CEOs.
John Chambers
Chambers became the face of the networking industry after assuming the Cisco CEO's role in 1995, growing the switch maker from $1.2 billion to its current run rate of $40 billion. Ubiquitous on the tech conference circuit, Chambers is one of the highest profile CEOs within the sector, and his keynotes and demos are a staple at events such as
and Interop.
The voluble West Virginian, however, is not without his critics, and took plenty of flak after
Cisco's less-than-stellar first-quarter
results last year, which
shook the tech sector
. Cisco and Chambers, however, could be
poised to rebound in 2011
, boosted by cloud technology.
Chambers also remains popular within his own company, receiving an 85% approval rating from employees surveyed last year by career Web site
Glassdoor.com
.
Outside of tech, Chambers has dabbled in the political arena, serving as co-chair of John McCain's presidential bid in 2008 and touted as a potential member of a McCain cabinet.
Eric Schmidt
The outgoing Google boss is a more understated presence, than say, Microsoft's Ballmer and Oracle's Ellison, but Eric Schmidt has enjoyed his own type of high profile.
Schmidt joined Google when it was still a startup in 2001, piloting its $1.67 billion IPO in 2004 and the company's subsequent growth into a $23.7 billion giant. In 2007, Schmidt oversaw the launch of the Android operating system, which has helped
push the company's stock northward.
The Princeton grad has also been front and center in the
and was
embroiled in a very public tussle
over
Internet censorship in China
.
A frequent speaker
on privacy issues
, Schmidt is also a member of the President's Council of Advisors on Science and Technology. There was even post-election speculation that the Google CEO would be appointed as
, although Schmidt publicly stated his desire to stay with the Internet giant.
The Google executive reshuffle came as a shock to industry observers. The less well-known Larry Page will replace Schmidt on April 4, and Schmidt will assume the role of executive chairman, serving as an advisor to Page and his fellow co-founder Sergey Brin.
Steve Ballmer
Ballmer took the Microsoft reins in 2000 from Bill Gates, and has since earned notoriety for his
high-octane, sweat-drenched performances
at the software giant's events.
One of America's richest people, with an estimated worth of $13.1 billion, Ballmer ranked 16th on the most recent version of the
Forbes
400.
Forbes
also ranks Ballmer as 33rd on its list of the world's top billionaires.
Despite Ballmer's reputation for
, however, Microsoft shares have slipped more than 6% over the last 12 months as the company continues to play catch-up in the game of innovation and continues to try to make its mark in the mobile device market.
Ballmer has admitted that the software giant needs to get its act together in the
, and has
the firm's consumer electronics and mobile businesses.
Michael Dell
One place ahead of Ballmer on the Forbes 400, Dell CEO Michael Dell has an estimated worth of $14 billion. Dell founded the eponymous PC maker with $1,000 in 1984, and in 1992 became the youngest CEO ever to earn a ranking on the Fortune 500.
As a company, however, Dell's fortunes have fluctuated over the years; its most
recent results have been positive
.
Michael Dell has also been grabbing the headlines thanks to his M&A strategy, spending
almost $1 billion to acquire storage maker Compellent (CML)
after losing out to
Hewlett-Packard
(HPQ)
a high-profile battle for
3Par
.
Another outspoken figure, Dell fired a now-famous jab at Apple in the nineties, when he said that the Mac maker's-then problems could be solved by
closing the company and giving the money back to shareholders
. Steve Jobs, however,
had the last laugh
in 2006 when Apple surpassed Dell's market cap.
Steve Jobs
Few CEOs personify their company as much as Steve Jobs, so last week's news that the iconic tech chief is taking another medical leave has
raised big questions about Apple's future
.
Famed for his black turtlenecks, jeans, and
New Balance
sneakers, Jobs is widely acclaimed as a technology visionary who helped save Apple when he returned to the Mac maker in the mid-nineties.
Adept at predicting shifts in popular culture, Jobs has used products such as the iPod, iPhone and iPad to reshape the
Even last year's
Antennagate
debacle and the
proved to be mere bumps in the road for the gadgetmaker, as Jobs
quickly focused attention back
onto the Apple corporate agenda.
"I think Steve Jobs is on the very short list of 20th and 21st-century CEOs whose hearts and souls seem indistinguishable from their company's products," Jay Newell, associate professor of advertising at Iowa State University, told
TheStreet
last year. "There are only a few executives in this mold, such as William Paley of
CBS
(CBS)
, Ted Turner of
TBS
, and Richard Branson of
Virgin
."
According to Glassdoor.com's recent research, Jobs is rated highly by Apple employees, receiving an approval rating of 97%.
The Apple boss, who also co-founded the animation studio
Pixar
, now part of
Disney
(DIS)
, isn't afraid to opine against his rivals. Recent targets include
rival tablet maker Research In Motion (RIMM)
, Google and
Adobe
(ADBE)
, which felt the
force of Jobs' vitriol
last year when he
.
Larry Ellison
One of tech's most
combative figures
, Ellison, like his close friend Jobs, is synonymous with the company he leads.
Ellison seems to love nothing more than talking trash about the competition. Last year the Oracle chief
at HP's high-end server business and has even invited
IBM
(IBM)
to a Charles Bronson-style match-up, telling Big Blue to
"make our day"
in the battle for software supremacy.
With his penchant for yachts, planes and sports cars, Ellison is one of the most glamorous, albeit divisive, figures in Silicon Valley. "Ellison is a consummate competitor," Kaushik Roy, an analyst at Wedbush Morgan, told
TheStreet
last year. "Whether it's selling software or racing yachts, it seems he's always looking for a good fight."
Aside from the glitz and the glamour, though, the Oracle supremo has delivered results. The database maker's stock has climbed more than 159% in the last five years.
--Written by James Rogers in New York.
>To follow the writer on Twitter, go to
http://twitter.com/jamesjrogers
.
>To submit a news tip, send an email to:
.