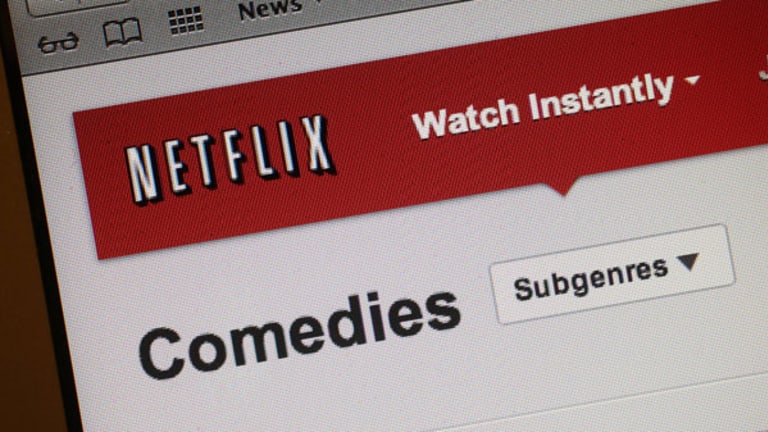 Publish date:
Tech That Disrupts Our Lives for the Better
Six places to expect changes in the way you do almost everything.
Six places to expect changes in the way you do almost everything.
NEW YORK (TheStreet) -- For many, it's difficult to go a day without checking Facebook (FB) - Get Facebook, Inc. Class A Report or reading the latest posts on a favorite blog or pinning a cool picture. Today, losing your smartphone is just as bad as losing your car keys.
It was pretty much the same a decade ago. Only the names have changed. We checked
AOL
(AOL)
, read the newspaper, emailed photos and lost cellphones.
Many products and companies we once relied on daily have pretty much vanished (also see
Life-Changing Tech's Fall From Glory
). Some, like
Apple
(AAPL) - Get Apple Inc. (AAPL) Report
,
Google
(GOOG) - Get Alphabet Inc. Class C Report
and
Amazon.com
(AMZN) - Get Amazon.com, Inc. Report
continue to grab our attention and have us wanting to try something new. Others are waiting to emerge.
So who or what is leading the way? That, of course, is anyone's educated guess. But here are some companies and markets to remember.
>>Also see: Microsoft's Turnaround Recipe: Copy Google and Salesforce >>
Self-Diagnosis Kits
Already you can choose from multiple mobile apps to figure out what that weird growth is on your toe or what the sound of your cough indicates. As for accuracy? Most apps add the education-only disclaimer. The trend toward a more accurate, home-based self diagnosis is gaining momentum in order to combat rising medical costs and health insurance rates.
Last year, the U.S. Food and Drug Administration approved the first rapid, take-home HIV test, the OraQuick In-Home HIV Test from
OraSure Technologies
(OSUR) - Get OraSure Technologies, Inc. Report
. The $40 kit produces a result within 40 minutes. Mode Diagnostics in the U.K. is hoping to soon start selling a self-testing colon-cancer kit. It's not that we won't need doctors anymore but it's about the availability of affordable self-testing kits combined with better communication that could speed up or eliminate actual doctor visits and lower our medical costs.
Genetic testing
Now that the human genome has been mapped, figuring out what sort of good and bad traits are carried by a person's DNA is already being used to combat potential health issues. One University of California research team is studying test kits from
Genomic Health
(GHDX) - Get Genomic Health, Inc. Report
to see if genetic testing could prevent overtreatment of prostate cancer by gauging its aggressiveness. As prices drop, genetic testing will become more accessible and help predict future health issues.
Everyday 3D printing
3D printers made big headlines last year as prices dropped and more companies introduced a product. But whether there will one day be a 3D printer in every home will depend on reliability and usefulness. While today, one can print small prototypes, nuts and bolts and last-minute jewelry gifts, 3D printers aren't very useful for regular households. Experts theorized about the day when consumers can print everyday items, like a new toothbrush or a pair of glasses. Until then, this is more sci-fi than reality.
Investing
Crowdfunding hasn't replaced venture capital but it is becoming the route for entrepreneurs to raise startup money -- or get quick feedback on whether a product or idea just isn't going to work. And Kickstarter has taken the lead by introducing millions of people to a new way of spending money and supporting companies or products they like. By only pledging money to projects they consider worthy, users help fund startups in exchange for cashless rewards.
Game companies scored big last year, with nine raising more than $1 million each. Several tech gadgets also attracted millions of dollars, not to mention publicity. Independent musicians and filmmakers have long turned to Kickstarter to raise funds for their films, which got actor Zach Braff's attention. Braff just got his own movie funded on Kickstarter in 3 days, despite criticism that as an established actor, he didn't need it and was taking attention from unknowns.
>>Also see: A New Stock to Watch in 3-D Printing >>
But coming soon is a whole new way to invest in a company with equity crowdfunding. If Kickstarter dominates this next stage -- money in exchange for equity -- we may see an entirely different way people invest in companies.
Movies
Netflix
(NFLX) - Get Netflix, Inc. (NFLX) Report
changed the way consumers pick movies -- no more late fees or fighting traffic to get to the video rental store. Then it added video streaming so Netflixians all over wouldn't have to wait the day or so to get a disc in the mail.
With Netflix streamed movies available on almost every internet-connected TV, game console and other media devices, the company is considered a large cause of why pay TV subscriptions are declining. Next up: Netflix is producing original content and extending the life of beloved TV shows cancelled too soon for fans. Who isn't looking forward to the next chapter of "Arrested Development?"
Shopping
Even when
Amazon
(AMZN) - Get Amazon.com, Inc. Report
was a young etailer selling primarily books, it changed the way many people bought books. Today, it's the Goliath who doesn't seem to care too much about the little punks who throw stones. Amazon didn't rest with changing the way we shop or be content with how a retailer should operate. It now makes hardware, it offers businesses a plethora of web services, and it helps other retailers sell their goods and authors to self-publish books.
More recently, Amazon began producing original movies and shows. And it expanded its test market for delivering fresh groceries like meat and vegetables. Evidently, the company knows there are plenty of markets that are ready for something new.
>>Also see: Homeownership Equals Unemployment >>
At the time of publication, the author held no positions in any of the stocks mentioned, although positions may change at any time.
This article is commentary by an independent contributor, separate from TheStreet's regular news coverage.
Tamara Chuang is an outside contributor to TheStreet. Her opinions are her own.