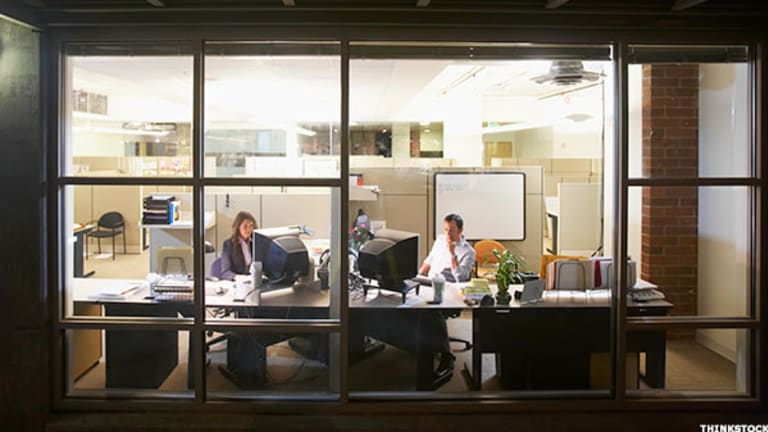 Tech Startups Are Becoming Worth $1 Billion Faster Than Ever
Bubble or no bubble, success or failure in Silicon Valley happens faster than ever before, according to a new research report.
SAN FRANCISCO (TheStreet) -- When it comes to startups, winners and losers are made in record speed, according to a new report from category design firm Play Bigger.
The report concluded that the time it takes a company to reach a public or private valuation milestone such as $500 million or $1 billion has been cut in half among venture-backed startups founded since 2000, with consumer-focused companies benefiting most from the acceleration. 
Specifically, the time it takes for a U.S.-based technology company founded in the period between 2009 and 2013 to reach a $1 billion market cap has improved to 2.9 years, nearly three times faster than the rate for companies created between 2000 to 2003 to hit the same mark. All told, there are 83 U.S. venture-backed companies founded since 2000 that have hit the $1 billion valuation mark, according to the report. 
To arrive at its conclusions, Play Bigger analyzed data on 508,629 private companies, 18,430 private investors, 52,055 private mergers and acquisitions, and 51,889 venture capital financing rounds. The firm separated companies into three buckets: startups founded between 2000 and 2003, startups founded between 2004 and 2008, and startups founded between 2009 and 2013. 
The report found that startups today are growing valuations at a rate of more than $350 million per year compared to $130 million per year in the 2000 era. The acceleration is even faster for consumer-focused companies, which are padding valuations by $600 million per year. Enterprise-centric startups, by comparison, are growing market caps by $100 million per year.
Despite these run-away valuations, Play Bigger believes that its data does not point to another bubble, but instead shows that more money is being funneled faster to just a few winners, and siphoned away from losers just as fast. For technology startups, you're either the outright leader in a category or you're a loser. Proof, perhaps, is that since 2000, just 34 companies, all considered leaders in their respective categories, accounted for 76% of combined market cap of all companies analyzed. These category leaders, which the firm refers to are "Category Kings," include Facebook (FB) - Get Facebook, Inc. Class A Report , Twitter (TWTR) - Get Twitter, Inc. Report , LinkedIn (LNKD) , WhatsApp, Airbnb, Dropbox, and Uber.
"The totality of the technology universe looks less like a bubble and more like an increasingly high stakes winner-take-all poker game," authors Al Ramadan, Christopher Lochhead, and Dave Peterson concluded.
Perhaps more significant are the implications for losers, which are determined faster than ever before. If a company is valued at less than $500 million and has been operating for more than six years, then it is unlikely to ever become a category leader, Play Bigger determined. In Play Bigger's estimation, once there is a category leader, then the category and market have been defined -- game over everyone else. 
The implication seems to be that venture capitalists are showing a predilection for betting on ideas that don't have an established market. In other words, the sexiest investment is the one with unknown potential, and the days of pitching a startup based on the size of the total addressable market are over. 
Those conclusions are debatable, but no matter how you slice the data, it's safe to say that it will always be that the power of hindsight makes sense of unfathomable valuations for profitless technology companies when, in the present day, there is no sense to be made.  
--Written by Jennifer Van Grove in San Francisco
>Contact by Email.