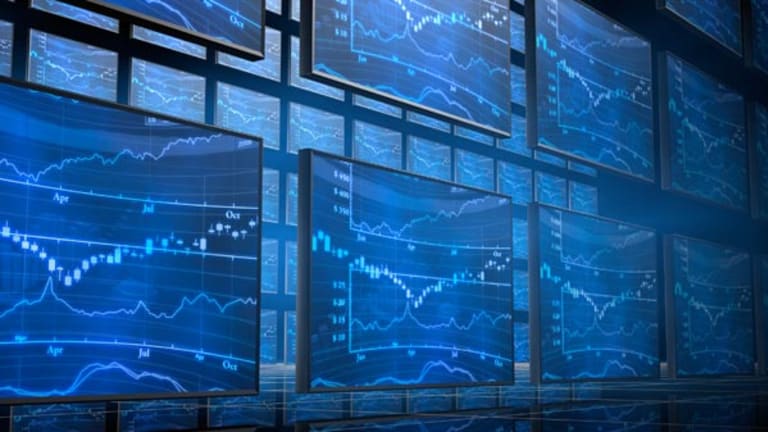 Tech Rumor of the Day: RIM
Ahead of Research in Motion's earnings report, investors are wondering whether RIM's run will last.
Updated from 12:17 p.m. EDT
Everyone loves a winner, and sometimes too much.
Research In Motion
(RIMM)
has been a darling of the smartphone scene. And the cult following for its BlackBerry devices has now grown beyond its power-user niche to lacrosse moms and beach bums.
The stock is up 90% this year as investors view RIM, along with
Apple
(AAPL) - Get Apple Inc. (AAPL) Report
and now
Palm
(PALM)
, as the vanguard of the smarter mobile phone industry.
But investors are wondering whether RIM is riding a resilient trend, or merely perched on a bubble.
RIM shares took a brief hit Wednesday, opening 4% down on no particular bit of news. Analysts were at a loss to explain the fall. The drop would look even odder if the Nasdaq weren't down 3% also at the time.
Part of the market anxiety can be attributed to RIM's upcoming earnings report Thursday after the bell. Most analysts have been steadily adjusting their estimates up ahead of the report factoring in the fair winds of the smartphone segment's growth prospects.
Analysts are looking for an adjusted profit of 94 cents a share, according to a Thomson Reuters tally. That number has crept up 11 cents in the past three months as RIM guided above consensus in April with a 89 cent price target for the May quarter.
That is the Wall Street consensus, however, but not necessarily the number to beat. For that, you need the so-called whisper number, from, where else,
. In a survey of 12 investors, the site puts the earnings consensus whisper number at 96 cents a share.
Like it or not, Wall Street is a numbers game. And while the game of beating the number is considered a measure of solid performances, beating the whisper number is considered a home run.
But the May quarter has been one of the most wildly unpredictable periods for RIM watchers. RIM had its biggest miss of the past two years last May, falling about 2% short of analysts' targets. But in the prior May, RIM delivered its biggest positive surprise, blowing past analysts' earnings targets by 10%.
The question remains, however, will RIM earn the love?