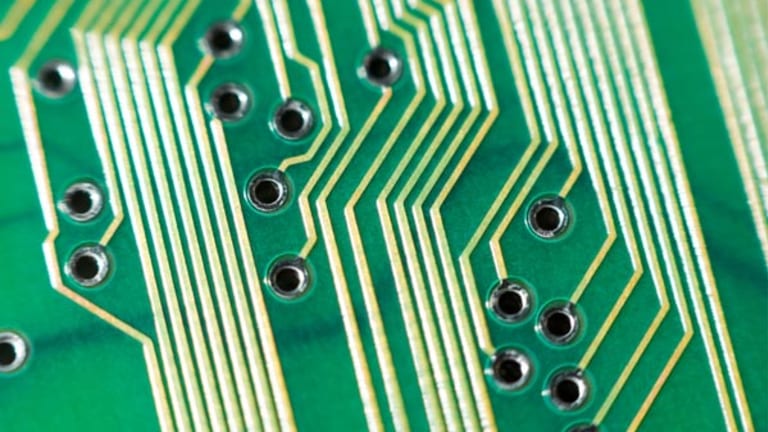 Tech Rumor of the Day: Research In Motion
The new version of Research In Motion's BlackBerry Curve reportedly won't be ready for the holiday shopping season.
Research In Motion
(RIMM)
will be short one BlackBerry in its holiday bushel.
The new version of
Verizon's
(VZ) - Get Report
popular BlackBerry Curve -- code named Aries and otherwise known as the 8530 -- won't be available this year. The Aries was expected to arrive in September or October, and has been delayed until February, according to a confirmation received by a Wall Street analyst.
For those keeping track of the smartphones coming to market this year, this will go down as the
for RIM. Earlier this month, Verizon and RIM said the new BlackBerry Tour would be available in July, a month later than originally planned.
But the Aries no-show this year is certainly a bigger slip.
The phone, updated with a sleeker design and an optical track ball, would be a sweet piece of phone candy to refresh the stale Curve, which is more than a year old. It would also give RIM and Verizon an additional hot phone at a time when new
Apple
(AAPL) - Get Report
iPhones, the
Palm
(PALM)
Pre,
Motorola's
(MOT)
Google
(GOOG) - Get Report
Android, and
Nokia
(NOK) - Get Report
touchscreen smartphones crowd the market for the holidays.
The analyst who received the confirmation, but who can't be quoted because of his firm's media policies, downplayed RIM's Aries delay, pointing to the upcoming availability of a similar version, dubbed the Gemini, coming to
AT&T
(T) - Get Report
or T-Mobile this year.
Verizon and RIM declined to comment.
The move could be tied to
for Verizon to cut the price of the Curve to $49 in an effort to reach more smartphone shoppers and clear out the inventory before the new model arrives.
Year-end holiday sales are the make or break times for phone makers and telcos. The pressure is even greater in the smartphone segment, as so many players vie for bigger slices of the expanding market.
Verizon and RIM could do OK in smartphone sales with the new Tour and an updated version of the
Storm. But the absence of the Aries, a consumer-oriented phone, in a big mass-market gift-giving season could be a setback at a critical time.