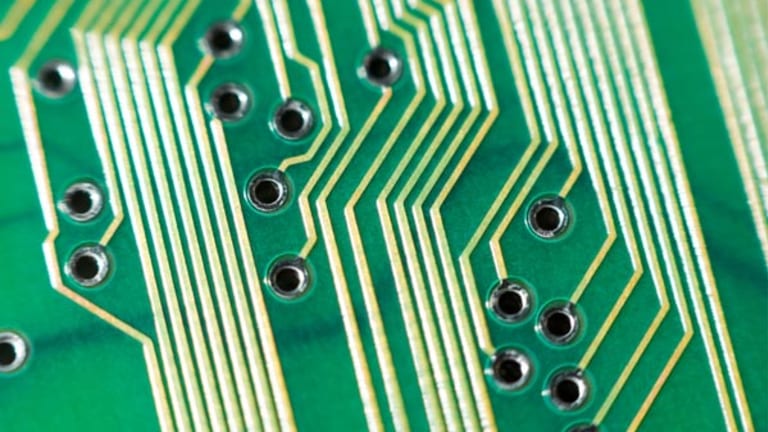 Tech Rumor of the Day: Qualcomm 'Smartbooks'
Qualcomm's snapdragon platform is expected to appear in 'smartbooks' by the end of this year.
Qualcomm's
(QCOM) - Get Qualcomm Inc Report
long-awaited snapdragon platform is expected to debut in what some have dubbed "smartbooks" sometime in the second half of the year.
Toshiba
will be the first manufacturer to release a snapdragon device featuring a 1 gigahertz processor combined with a 3G wireless chip, Qualcomm told TheStreet.com on Tuesday. The Toshiba TG01 touchscreen smartphone is expected to debut in June in Europe and isn't likely to reach the U.S. market anytime soon.
But the key development here is snapdragon -- Qualcomm's answer to
Intel
(INTC) - Get Intel Corporation Report
and the netbook invasion. Qualcomm said it has 15 device makers working on 30 or more snapdragon devices, some of which are expected to be available late this year.
As many as a dozen or so smartbook type devices could be in the pipeline, according to people familiar with the plans.
Industry watchers have been looking ahead to a time when smartphones would pick up where the netbooks left off, in terms of new devices.
"There's a new generation of chips from companies like Qualcomm and
Freescale
that have built-in communications like 3G, eight- to 10-hour battery life and lower costs," says
Xandros
CEO Andreas Typaldos, a Linux product developer.
Among the advantages of these processors is that they don't heat up and therefore don't require cooling fans, a huge energy savings over the Intel and
AMD
(AMD) - Get Advanced Micro Devices, Inc. Report
chips that power netbooks. The snapdragon devices also don't run
Microsoft's
(MSFT) - Get Microsoft Corporation Report
Windows desktop software and can provide an "instant on" or "always on" capability. In other words, these are devices with the readiness of a smartphone, and less of the boot-up wait of a notebook.
In November, Qualcomm named several manufacturers working with snapdragon including
Acer
,
Asus
,
Foxconn
,
HTC
,
LG
,
Samsung
and Toshiba. But there's been nothing in terms of a product yet.
Qualcomm has demonstrated snapdragon on
Google
(GOOG) - Get Alphabet Inc. Class C Report
Android devices at gadget shows, but few actual developments have surfaced, and nothing has appeared in the market.
That hasn't quieted speculation that snapdragon could figure into some big smartphone plans. Microsoft has been rumored to be toying with a phone device, and snapdragon has been mentioned as a possible component. It's worth noting that Toshiba makes the Zune, Microsoft's answer to
Apple's
(AAPL) - Get Apple Inc. Report
music players.
Just saying.