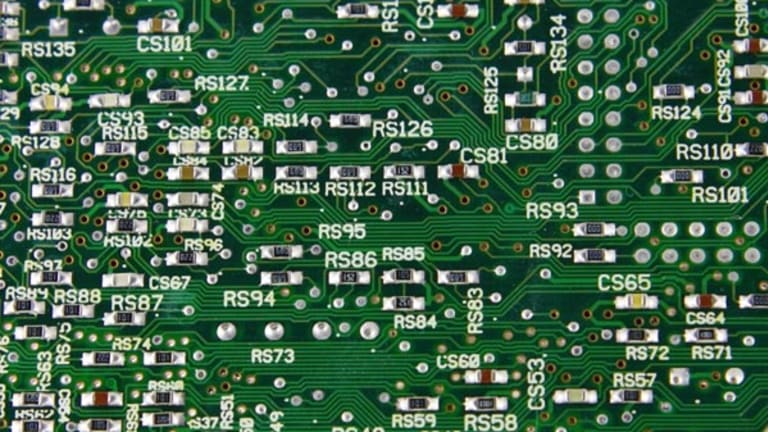 Tech Rumor of the Day: Qualcomm
Qualcomm recently revealed its royalty rate for 4G, or LTE, technology.
Qualcomm recently revealed its royalty rate for 4G, or LTE, technology.
Qualcomm's
(QCOM) - Get Report
secret formula -- the royalty rate used to collect fees from phone makers using Qualcomm technology -- was revealed at a recent investors' conference.
The info and the lack of immediate reaction was a bit of a shocker since the San Diego chipmaker does not disclose the specific terms of its licensing agreements. But COO Len Lauer, while speaking at a Merrill Lynch Global Technology Conference on June 3, volunteered that the royalty rate for 3G CDMA licenses is between 4% and 5%.
Stunning? Not really.
Wall Street analysts and particularly Qualcomm investors have widely known the approximate range since it is such an important part of the business.
Royalties represent one-third of Qualcomm's revenue, or $3.98 billion in sales last year. The real mystery was what the future rate will be as the wireless industry moves away from Qualcomm's 3G strength, to 4G technology known as LTE.
And on that, Lauer delivered again. He said during the question and answer period that Qualcomm was asked to provide an LTE rate for a European standards group, so the company put the rate at 3.25%.
That's a pretty dramatic revelation depending on your assumptions.
For many, there were concerns that 4G would mark an end to the 3G gravy train since Qualcomm's LTE patent portfolio wasn't nearly as strong. The 3.25% is much better than the 2% or less some had feared.
But others had anticipated less of a drop down from the CDMA rate.
So what gives Lauer any confidence in this 3.25% number? He said recent negotiations with licensees, presumably Nokia and other phone makers, have given him "good certainty going forward for our company in terms of 4G rates."
Qualcomm has spent more than a decade negotiating, litigating and developing its way to a strong patent licensing position in wireless technology. The company's fortunes were transformed in the 1990s when it won a patent dispute against
Ericsson
(ERIC) - Get Report
, giving Qualcomm claims to CDMA digital network technology.
You may recall, at the height of the tech bubble a PaineWebber analyst put a
on Qualcomm's stock under the belief that wireless expansion would pave its road with gold.
It's been a long lucrative run for Qualcomm's CDMA royalty stream, and Lauer says it's not ending any time soon.
"You will see 4G networks rolled out in big urban areas," Lauer said. But that doesn't mean phone companies will shut down 3G networks. And as long as 3G networks are operating, says Lauer, "3G rates will prevail."
One thing worth noting though, Qualcomm's rates are occasionally
, as
Nokia
(NOK) - Get Report
showed last year.