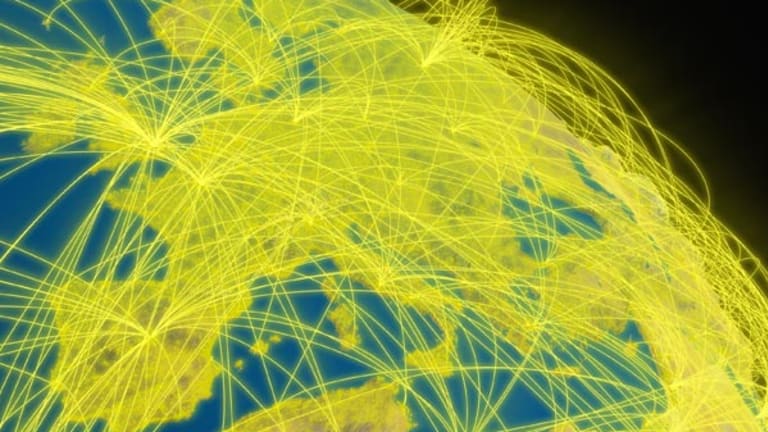 Tech Rumor of the Day: Don't Buy the Intel Rally
Intel's blowout quarter has more to do with the chip-inventory cycle and less to do with an upturn in the PC market.
(Updated with closing stock price)
You can't blame people for wanting to infer from
Intel's
(INTC) - Get Intel Corporation (INTC) Report
strong second quarter performance that a tech spending recovery is under way, but they are wrong.
Intel's blowout quarter, while impressive, had far more to do with Intel's chip inventory correction and less to do with PC sales.
Dell's
(DELL) - Get Dell Technologies Inc Class C Report
offer a starkly different view on the PC market.
Here are three reasons the Intel-inspired tech rally will end in tears:
Refilling depleted inventory channels isn't an accurate measure of demand
Horror sequel: Invasion of crappy netbooks floods the market, again
Disconnect: Intel points up for sales growth while the PC industry is pointing down
PC Slump Weighs on Microsoft
var config = new Array(); config<BRACKET>"videoId"</BRACKET> = 10543051; config<BRACKET>"playerTag"</BRACKET> = "TSCM Embedded Video Player"; config<BRACKET>"autoStart"</BRACKET> = false; config<BRACKET>"preloadBackColor"</BRACKET> = "#FFFFFF"; config<BRACKET>"useOverlayMenu"</BRACKET> = "false"; config<BRACKET>"width"</BRACKET> = 265; config<BRACKET>"height"</BRACKET> = 255; config<BRACKET>"playerId"</BRACKET> = 1243645856; createExperience(config, 8);
Intel says it cut inventory by $900 million or 24% from its $3.7 billion peak in the fourth quarter. This is a delayed reaction to the collapse in consumer and business spending last year. Intel didn't provide a total second-quarter inventory level, but if the 24% cut is correct, it would put supplies at around $2.8 billion, and well below the $3.3 billion norm.
"The inventory channel, which had dramatically depleted itself in the fourth quarter and into the first part of the first quarter, is starting to refill," CEO Paul Otellini told analysts on an earnings conference call Tuesday, according to a transcript on SeekingAlpha.
What we are seeing, then, in Intel's inventory-peaks-and-valleys topography, is the climb. The problem is that Intel is probably scaling a new
.
Computer makers like Dell,
Hewlett-Packard
(HPQ) - Get HP Inc. (HPQ) Report
,
Acer
and
Apple
(AAPL) - Get Apple Inc. (AAPL) Report
are gearing up. "They are building "inventory up in anticipation of a stronger seasonal second half," Ottelini said.
The big growth segment in the PC market has come from netbooks, the scaled down laptops that sell for $300. Netbooks drive a big portion of Intel's sales, but the cheaper Atom chips erode the higher-priced Celeron and dual core chips that fortified Intel's bygone revenue levels.
"They are starting to reorder, and you are starting to see that pretty dramatic quarter-on-quarter swing reflected in our numbers," Otellini said on the call, in reference to netbooks.
After last year's flood of netbooks and a rising level of consumer disappointment with the feature limits of these devices, it seems we are in for a rerun of last year's netbook fiasco.
Intel's new sales projections suggest a 10% increase when PC industry sales are headed for a 10% decline this year, JP Morgan analyst Chris Danley said on the earnings call. His comment was a preface to a question.
"How do you guys explain the discrepancy between processor sales and PC sales," Danley asked
Otellini suggests two realities exist.
"My sense is that the forecasting world is catching up to the reality of what's being shipped today," Otellini said, "more than projecting where the world will really be."
Investors might be wise to steer clear of Intel's view of reality.
Intel shares closed Wednesday up 7.3% to $18.05.