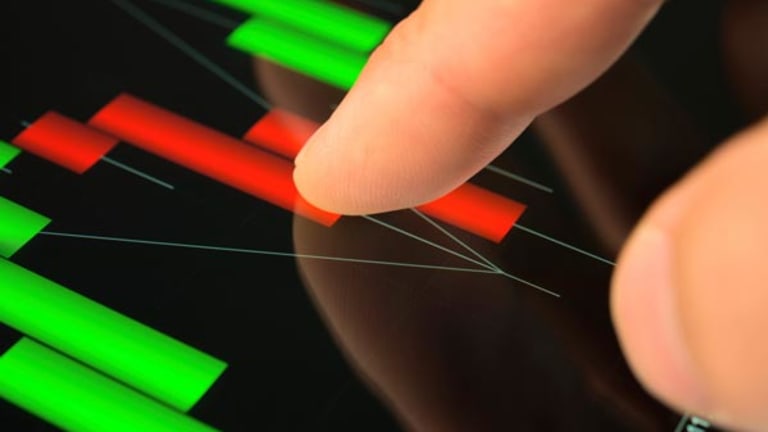 Tech Rumor of the Day: Apple, Verizon Team Up on Tablet
Apple will have a Verizon-subsidized tablet computer in time for the holidays, but the company is still mulling how to sell it.
Apple
(AAPL) - Get Free Report
will have a tablet computer in time for the holidays, but the company is still mulling how to sell it.
The device, designed as a larger version of the iPod Touch, will have a 9-inch to 10-inch touchscreen and possibly a keyboard, as analysts, industry sources and news reports have outlined.
An initial version of the long-anticipated Apple tablet will be subsidized by
Verizon
(VZ) - Get Free Report
, but Apple and Verizon "won't be as tightly integrated" as Apple's iPhone exclusivity deal with
AT&T
(T) - Get Free Report
, says one source familiar with the companies, who asked not to be named.
Apple has been tinkering with the tablet for nearly two years. The popularity of the iPhone and particularly the iPod Touch have convinced the company that people are enamored with the touchscreens and see the swipe-and-poke, Web-friendly interface as more than just a fad.
The market, however, may
as Apple is.
Apple's Tablet Will Be an iFlop
var config = new Array(); config<BRACKET>"videoId"</BRACKET> = 29993331001; config<BRACKET>"playerTag"</BRACKET> = "TSCM Embedded Video Player"; config<BRACKET>"autoStart"</BRACKET> = false; config<BRACKET>"preloadBackColor"</BRACKET> = "#FFFFFF"; config<BRACKET>"useOverlayMenu"</BRACKET> = "false"; config<BRACKET>"width"</BRACKET> = 265; config<BRACKET>"height"</BRACKET> = 255; config<BRACKET>"playerId"</BRACKET> = 1243645856; createExperience(config, 8);
With the iPhone hitting its stride, Apple
to carry the next leg of the gadget race. And while Apple will probably have a dazzling tablet, the category has been troublesome for other computer makers like
Hewlett-Packard
(HPQ) - Get Free Report
and
Toshiba
.
Apple has been reluctant to introduce the device, which has been ready as a prototype for nearly a year. Initially, analysts thought Apple would aim the tablet at the education market. But as devices like
Amazon's
(AMZN) - Get Free Report
Kindle have gained some popularity, Apple seems to think this year is the right time for a tablet.
The device, being from Apple, will come with a big price tag. To reduce some of the sticker shock, in a market awash in $300 netbooks, Verizon will pick up part of the buyer's cost. How that will work continues to be debated, though.
Unlike a smartphone, the tablet will be a data-only device. Voice plans are a big portion of the monthly consumer bill, and they offer a quick payback to telcos that lure customers into two-year contracts.
AT&T, for example, collects about $100 a month from an average iPhone customer. The voice portion of that is $68.40 a month, or about two-thirds of the bill, says Michael Cote a wireless strategy advisor with the Cote Collaborative. A subsidy on a data plan device, would by necessity be smaller than one that comes with a phone, says Cote.
The upshot: Apple will push a sleek, expensive tablet into a niche market. This is definitely intriguing, but not likely the device that leads Apple to even greater fortunes.