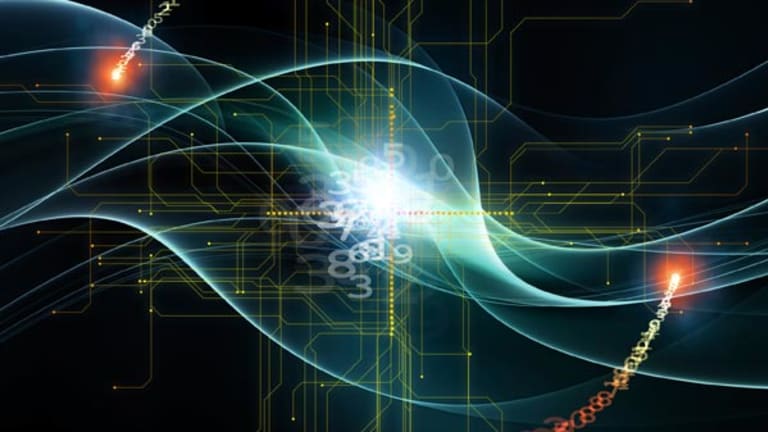 Tech Market: Frothy, but no Bubble
Despite some parallels to the days leading up to the dot-com bust 11 years ago, today's young tech market doesn't signal a bubble, say investors and analysts.
NEW YORK (
) -- Signs that the
along with crazy-high valuations of some of today's most well-known Internet start-ups have triggered some familiar feelings for tech watchers -- and they aren't necessarily positive.
As they ruminate over the gobs of money that venture capitalists and investment banks are pouring into young digital media firms, some can't help but wonder if a new tech bubble is forming -- and if we're experiencing days similar to the ones leading up to March 10, 2000, when the Nasdaq peaked at 5,048.62 before tanking a short time later.
The subsequent dot-com collapse led to the liquidation of dozens of Silicon Valley start-ups, many of which were worth billions just months before.
Facebook CEO Mark Zuckerberg
Today, 11 years later,
Facebook's
worth has jumped 30% to $65 billion just six weeks after
Goldman Sachs (GS) - Get Free Report invested in the company
at a $50 billion valuation.
Micro blogging site
Twitter
has seen its valuation almost double to $7.7 billion since its January funding round, and social gaming company
Zynga
, maker of the ubiquitous
Farmville
game on Facebook, is reportedly raising capital at a $10 billion valuation --
surpassing that of public video game giant Electronic Artsundefined
.
Some investors are comparing these sky-high valuations with those of the once-promising start-ups of the dot-com era. Take early Internet grocer
Webvan
, whose shares were worth $6 billion despite the fact that the firm was generating less than $5 million in revenue.
"When I look at where we are right now, it reminds me so much of 1999 and frankly it scares me," Fred Wilson, a principal at Union Square Ventures in New York, recently wrote on his blog.
Other tech watchers, however, note a series of crucial differences that sets today apart from the dot-com era.
Unlike Internet pioneers like
Pets.com
, which spent millions of dollars on splashy advertising while continually losing money on sales, many of today's high profile start-ups are profitable, possess solid business models, experienced management teams and hundreds of millions in revenue.
Facebook's revenue, for example, jumped as high as $2 billion in 2010 and its profit topped $400 million, according to media reports. Zynga also generated a $400 million profit and hit nearly $850 million in sales.
"Whether or not you believe it's excessive to price Facebook at $65 billion or Groupon at $6 billion, there are trends and revenues to price those valuations," said Jeff Clavier, a prominent Silicon Valley angel investor and managing partner at SoftTech VC.
Venture capitalists say they have learned their lesson. Greg Gottesman, managing director at Madrona Ventures Partners in Seattle, said VCs are investing in companies more cautiously than they did during the 1990s.
"Companies in the dot-com era raised a lot of money ahead of their traction," he said. "We're smarter now in terms of not funding companies just based on ideas, but on metrics and real value."
Venture capital investments peaked in 2000, when firms poured in more than $100 billion to fund nearly 8,000 deals, according to the National Venture Capital Association. Total VC investment has declined steadily since then, with venture capitalists investing $21.8 billion in 3,277 deals last year.
Another indication that we haven't yet reached bubble-level status, say analysts: the
absence of an overheated IPO market
.
During the IPO boom of the dot-com era, tiny start-ups with virtually no revenue lined up in droves to go public. But while an initial public offering used to be a badge of validation for a young company, many
start-ups today remain skittish,
thanks in part to still-weak markets, increased government regulation and even the paring down of research departments within investment banks.
Seven tech companies have gone public since the beginning of 2011, compared to more than 86 during the comparable period in 2000, according to a report from law firm Wilmer Hale.
"The markets are not as receptive to early stage stories anymore," said Mark Stevens, a partner at Fenwick & West based in Silicon Valley. "You have to tell a story about revenue and profit, not about excitement and hope."
Companies today are advised not to explore an IPO unless they have a checklist of proven metrics,
say financial advisors and tech experts
. The checklist should, at minimum, include several quarters of profitability, a compelling growth story and reason for investors to buy the firm's stock, a seasoned management team and at least $500 million in annual revenue.
While several well-known start-ups like
LinkedIn
,
Pandora
and
Skype
have filed for IPOs this year, a dot-com-like frenzy may not come until Facebook announces plans to go public, said Yar Chaikovsky, a partner at McDermott Will & Emery and a former lawyer at
Yahoo!
(YHOO)
.
"Maybe when Facebook goes public it'll be like a
Netscape
," he said, referring to the Web browser company whose IPO was a sizable event that many believe led to the Internet boom. "But then again, not even
Google
(GOOG) - Get Free Report
created that level of craziness."
--Written by Olivia Oran in New York.
>To follow the writer on Twitter, go to
.
>To submit a news tip, send an email to:
.