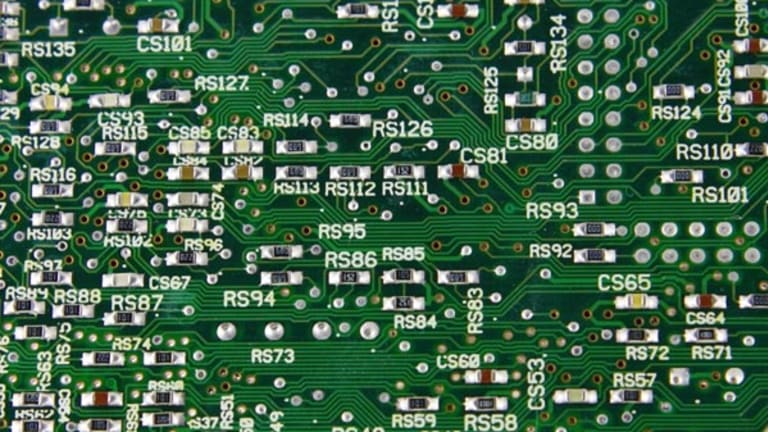 Tech IPOs Hit Comeback Trail
IT-related IPOs are starting to pop up all over the place.
NEW YORK (TheStreet) -- Tech IPOs seemed like a distant memory during the darkest days of the economic downturn, but a handful of companies are now taking the public plunge, as evidenced by Fortinet'sS-1 filing this week and the eagerly anticipated debut of health care IT company Emdeon.
Electronic billing specialist Emdeon hopes to raise up to $382 million in its IPO, which is expected this week. The Nashville, Tenn.-based firm handled half of all the electronic health care transactions in the U.S. last year, and is seen as well positioned to exploit President Obama's ambitious
health care agenda
.
Security specialist Fortinet, which competes with
McAfee
( MFE),
Cisco
(CSCO) - Get Report
and
Check Point
(CHKP) - Get Report
, expects to earn up to $100 million in its IPO, according to documents filed with the
SEC
Monday, underlining the improved climate for public offerings.
"The days of companies sitting in the IPO pipeline until we grew old are ending," said Scott Sweet, principal researcher of analyst firm IPOBoutique.com. "The performance of the recent IPOs, with few exceptions, has been very good."
Last week, for example,
Avago Technologies
(AVGO) - Get Report
and
CDC Software
( CDCS) began trading as
public companies
, just a few weeks after software specialist
LogMeIn
(LOGM) - Get Report
launched its own
IPO
.
Other tech-related offerings this year include restaurant reservation Web site
OpenTable
(OPEN)
,
company
SolarWinds
(SWI) - Get Report
,
DigitalGlobe
(DGI)
and language learning software firm
Rosetta Stone
(RST) - Get Report
.
This momentum looks set to continue. In addition to Fortinet, private equity-backed genealogical Web site
Ancestry.com
recently filed its S-1, although Emdeon is grabbing most of this week's attention.
"That's a very strong deal," IPOBoutique's Sweet told
TheStreet.com
. "
Our channel checks are showing massive over-subscription internationally."
As for Fortinet, the Sunnyvale, Calif.-based firm has been talking about an IPO for a few years, although Sweet feels that the decision to delay its S-1 was a smart one.
"Two years ago, it would have been too early," he said. "Their revenues and net income were very lumpy."
Fortinet's revenue has grown steadily in recent years, and the firm clinched sales of $123.5 million, $155.4 million, and $211.8 million in 2006, 2007, and 2008, respectively. The company has already brought in $115.5 million during the first six months of this year, according to its S-1 filing.
"This is a very seasoned and well-run company and I believe that it's ready," added Sweet. "They are now on a strong growth trajectory."
There have certainly been signs that the tech IPO market is starting to warm up, along with the first
of a recovery in the broader economy.
The National Venture Capital Association and Thomson Reuters, for example, recently reported that there were five venture-backed IPOs during the second quarter of 2009, the highest number since the first quarter of 2008. Of these five, four were tech-related.
The Silicon Valley Venture Capitalist Confidence Index, an ongoing study by the University of San Francisco, also points to an improved climate for public offerings. The latest survey, which was released last month, found that VCs are feeling much more positive.
"While caution over the functioning of the capital markets and the broader economy remains, confidence increased on average among a majority of respondents," wrote Mark Cannice, the report's author. "Q2 did see the reopening of the IPO market for venture-backed firms after two consecutive quarters with no venture-backed offerings."
There has even been speculation that
Facebook
and
Twitter
may take the plunge in an improving IPO market. Facebook's recent appointment of a new CFO, for example, raised the level of chatter, although the firm's CEO Mark Zuckerberg has said that any offering is likely a few years away.