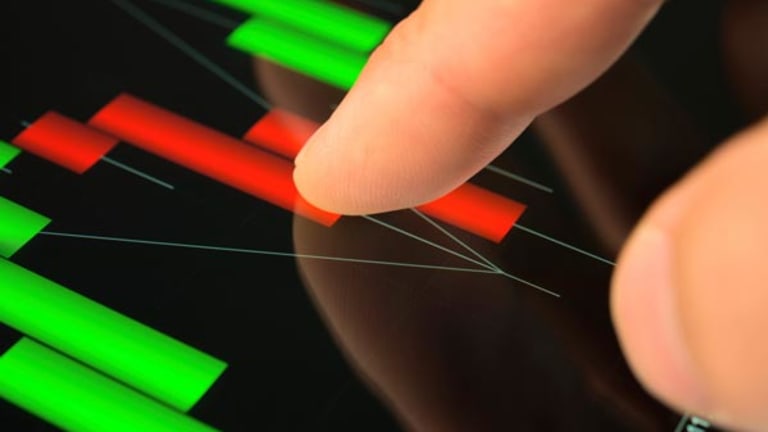 Tech Insiders Rushing to Cash Out
Tech insiders have been selling at a stiff clip.
Tech insiders have been selling at a stiff clip.
NEW YORK, (
) -- While you've been buying into this tech rally, tech insiders have been selling at a stiff clip.
The Nasdaq is up more than 60% since its March 9 low. But what good is a run-up if you can't cash out, right?
In the overall stock market, corporate officers and directors have been selling at a rate of 31 times for every stock purchase, according to an August Trim Tabs report. That's a pace not seen in two years.
But when it comes to exercising options, tech execs are in great shape, having nearly doubled the pace of the general market by selling at a ratio of 61 to 1.
"We saw a spike in insider selling in early/mid-August, which pushed sentiment in the sector to its worst levels since November 2006," said Ben Silverman of InsiderScore.com.
Investors may want to take heed of what tech leaders are up to. The rush to cash out isn't exactly a sign of confidence among the people who have the best read of where business is headed and the relative value of the stock.
The summer selling trend has swept up some big names in the sector, including
Cisco
(CSCO) - Get Report
,
Palm
(PALM)
and
Apple
(AAPL) - Get Report
.
Riding the popularity of the iPhone, Apple's stock has doubled this year. This rise has been particularly lucrative for Apple's retail chief, Ron Johnson. In July, Johnson sold 250,000 shares at $160, clearing $34 million after the cost of the shares.
Johnson was the fattest of cats but not the only one lapping up the sweet cream. Apple's iPhone software chief, Scott Forstall, pocketed nearly $5 million in July and August. And Apple's lead Mac hardware executive, Robert Mansfield, cashed in a nice $4.9 million worth of stock in July.
Over at Cisco, CEO John Chambers enjoyed the fruits of his revived automatic selling program or 10b5-1 plan, with $9 million in stock-sale proceeds last month. A year ago, just before the collapse of the financial sector, Chambers had actually been a buyer, acquiring 8,294 shares of Cisco in the open market for $23 apiece. Those shares just recently came back in the money.
Palm shares have had a much better year.
The stock is up 350% since Jan. 1. And Palm's new chief Jon Rubenstein hasn't wasted any time. Just shy of his second month on the job, Rubenstein sold 99,843 shares to pocket $1.47 million in cash.
"Sell quickly" seems to be the message. These prices won't last.