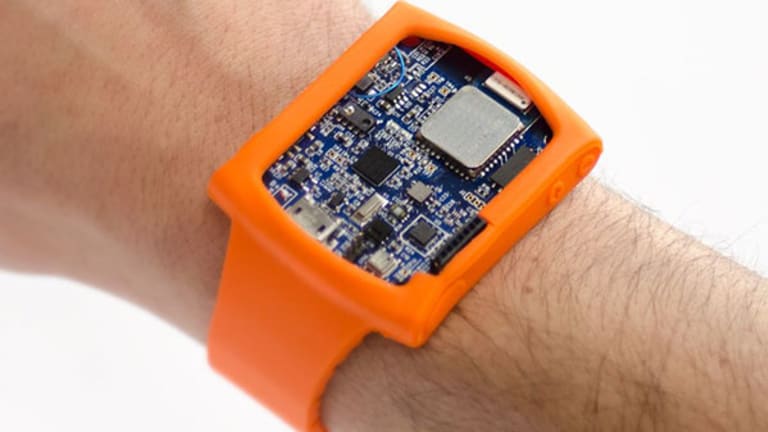 Publish date:
TDK Snaps Up Apple Supplier InvenSense for $1.3 Billion
TDK aims to boost its presence in IOT, automotives and ICT through the acquisition.
TDK aims to boost its presence in IOT, automotives and ICT through the acquisition.
TDK (TTDKY)  will buy InvenSense (INVN) , a motion sensor supplier for Apple (AAPL) - Get Report in a bid to boost its ability into growth areas such as Internet of Things and automotive-related products.
The Tokyo-based electronics parts maker will buy 100% of InvenSense for $1.3 billion in cash, or around $13.0 per share, which represents a 19.9% premium to the San Jose, Calif.-based target's closing price on Tuesday.
Invensense will become a wholly-owned subsidiary of TDK once the deal is completed next summer, pending shareholder and regulatory approvals.
The deal follows a series of cross-border acquisitions targeting chipmakers this year, including Renesas Electoronics's (RNECY)  acquisition of Intersil (ISIL) announced in September, and Qualcomm's (QCOM) - Get Report purchase of NXP (NXPI) - Get Report announced in October.
InvenSense shares jumped 28% on Dec. 9 when Reuters first reported that the two were in talks.
TDK said its focus area now lies in automotive, manufacturing devices and energy, and information and communication technology. The company also said that sensors and actuators, energy units and next-generation electronic components are products that are necessary for growth. It highlighted sensors as key components for the Internet of Things, and that it wants to boost this business.
It went on to say that InvenSense's expertise in sensors would boost the company's position to become a prominent player in the IoT, automotive and ICT areas. 
"TDK's sensor business, one of its strategic growth areas, can be strengthened by merging TDK's portfolio of magnetic sensor technologies (where its strength lies) and its wide range of sensor products with InvenSense's expanding sensor technology," TDK CEO Shigenao Ishiguro said. "This acquisition is a fundamental element in TDK's strategy to provide unique and high-value-added products and services in IoT."
TDK was established in 1935 before being listed in 1961. It grew to become a leading player in hard disk drives, video and audio tapes and floppy disks. The company's market value currently stands at ¥1.08 trillion.
InvenSense currently depends 40% of its sales on Apple, according to FactSet. Its shares are trading at a 12-month forward PEG ratio of 5.6 times.
(Apple and NXP are held in Jim Cramer's charitable trust Action Alerts PLUS. See all of his holdings here.)