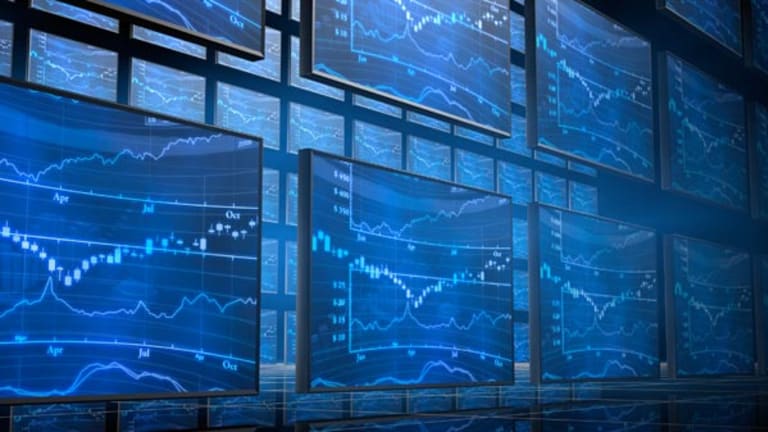 T-Mobile iPhone Tally Soars
A blog from T-Mobile claims that 1 million iPhones are on its network.
The following commentary comes from an independent investor or market observer as part of TheStreet's guest contributor program, which is separate from the company's news coverage.
NEW YORK (
) --
Apple
(AAPL) - Get Free Report
iPhone fans know no bounds.
Sprint
(S) - Get Free Report
and T-Mobile might not formally carry the iPhone or subsidize sales of the smartphone, but that doesn't stop Apple junkies from finding a way around limitations.
Case in point: A blog post from T-Mobile this week claims that 1 million T-Mobile iPhones are already on the company's network. This T-Mobile iPhone craze seems to be a result of devices that users "jailbreak" -- techno-speak for removing the restrictions imposed by Apple on devices at their manufacturing, such as limitation to a particular network -- as well as newly offered phones from Apple that come without a contract and are delivered "unlocked" to customers.
Related:
Google plans to beat iPhone at its own game
That 1 million T-Mobile iPhone figure is a simply stunning number. The 16-gigabyte iPhone 4 is $199 on
AT&T
(T) - Get Free Report
and
Verizon
(VZ) - Get Free Report
, while the 32-gig Apple iPhone is $299. However, without the subsidy of the carriers, you're looking at $649 and $749 for these respective iPhones from the Apple store.
Yes, you might hate AT&T's network. But do you hate it so much you'll dish out an extra $450?
Granted, some folks might simply be taking an old iPhone 3G to T-Mobile now that their contract is up. Others might be finagling deals on
eBay
(EBAY) - Get Free Report
, where you can get a "new" iPhone 3GS for about $300 or a used model for around $150.
Related:
Tumblr raises $85M to take on Twitter, Facebook
But if T-Mobile's blog is true, it's impressive that so many people are either suffering through with older technology or getting gouged out-of-pocket to simply avoid AT&T and Verizon.
There's a lot of fuss being made about the potential of a Sprint iPhone -- which allegedly will be unveiled in just a few weeks. Some estimate as many as 6 million more devices will be sold as a result, and analysts are raising expectations for Apple as a result. After all, the iPhone accounts for half of AAPL revenue -- so a modest bump in iPhone sales is great for the stock.
Related:
Can Carl Icahn Save Research In Motion?
But you have to wonder just how much demand there is out there on these networks if hardcore iPhone fans already have found a way onto Sprint or T-Mobile. Yes, casual users might have been denied entry -- but casual users probably aren't the type who will spend hours in line to get the new iPhone 5 this winter.
Apple continues to prove critics wrong and find new ways to excite its rabid base of gadget geeks. And it probably will again after the iPhone 5 launch.
Still, investors should have all the information that's out there. At the very least, the T-Mobile blog is a curiosity and testament to the lengths folks will go to for the Apple brand.
Jeff Reeves is the editor of InvestorPlace.com. As of this writing, he did not own a position in the stocks named here. Write him at editor@investorplace.com, follow him on Twitter via @JeffReevesIP and become a fan of InvestorPlace on Facebook .
Related Articles
10 stocks that meet Buffett's "Golden Rule"
5 stocks to boom on iPhone 5 release
10 Dying (or Dead) Brands Netflix Hopes to Learn From
This commentary comes from an independent investor or market observer as part of TheStreet guest contributor program. The views expressed are those of the author and do not necessarily represent the views of TheStreet or its management.