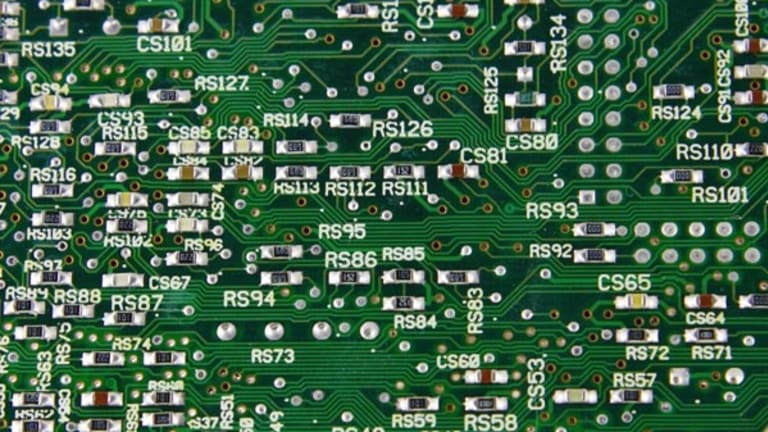 T-Mobile Finally Gets An iPhone of Its Own
T-Mobile announced they'll soon be getting an iPhone with some interesting new features.
NEW YORK (
) -
T-Mobile
is finally getting an
Apple
(AAPL) - Get Free Report
iPhone 5 they can call their own. And, as history shows, good things come to those who wait.
At a glitzy event here in New York, T-Mobile showed-off an iPhone it hopes will raise its ranking from the position of No. 4 U.S. carrier. The model is designed to take advantage of the company's new LTE network that T-Mobile says it's building across the country. Unlike other iPhone models, T-Mobile unit will benefit from being able to "fall back" to their current HSPA+ 4G network speeds instead of the 2G or 3G back-ups that other carriers use.
The T-Mobile iPhone will be among the first to be priced under its new "no contract" scheme. That means the iPhone - as well as the
Samsung
Galaxy Note II, the
Blackberry
undefined
Z10 (which went on sale today), the upcoming Samsung Galaxy S IV (expected May 1st) and the
HTC
One will all sell for $99 down and $20 per month for 24 months.
This idea is part of T-Mobile's plan for simplifying how consumers buy and pay for a phone. They call themselves the "un-carrier". Unlike the other major carriers, T-Mobile is offering no-contract plans with unlimited voice, text and messaging plus a minimum of 500 KB of data for $50/month. Additional data will be added at cost in 2 GB increments.
T-Mobile estimates that after two years, users will be done paying for their phone, thereby eliminating those costs until a consumer chooses to buy a new phone. T-Mobile says its working on a way for users to sell, trade or exchange their phones within two years.
T-Mobile says the new scheme will save consumers money. Comparing their new plans with the competition (they used
AT&T
(T) - Get Free Report
as their example) the company estimates the savings as more than $1,000 over that two year span.
As for their new LTE network, T-Mobile announced that as of today it's available in seven metropolitan areas: Baltimore, Houston, Kansas City, Las Vegas, Phoenix, San Jose and Washington, DC. The LTE network is expected to be available in New York by the beginning of the summer, the company said.
At the media gathering, T-Mobile demonstrated handsets which it said were running on its LTE network. The speeds it was able to attain were impressive though I had two T-Mobile LTE-enabled handsets with me and neither were able to connect to that same LTE network. A spokesman told me their tester phones were "special". He suggested that I could drive to Washington if I wanted to speed test my phones.
Few details of the upcoming merger with
MetroPCS
(PCS)
were discussed. The company warned that it will have more to say about the deal after Metro's board votes on the merger in mid-April.
Finally, T-Mobile also let us see portions of their new ad campaign for their "un-carrier" pricing schemes. Unfortunately, the new ads lack the appeal of the last spokesperson (the young lady always dressed in fuchsia). The new spokesperson literally hits people on their heads to get his point across.
--Written by Gary Krakow in New York.
>To submit a news tip, send an email to:
.
Gary Krakow is TheStreet's senior technology correspondent.