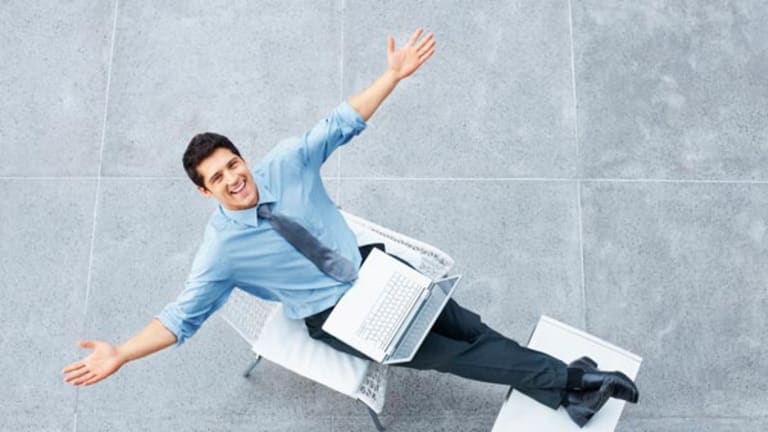 Synaptics Is Compatible With Increased Earnings
Higher revenue nearly doubles earnings per share.
Once these most recent quarterly results are finalized, they will be run through TheStreet.com Ratings' model and our ratings will be adjusted accordingly. To keep up to date on all of our ratings, visit TheStreet.com Ratings Screener.
On Jan. 22, 2008,
Synaptics
(SYNA) - Get Report
reported that its net income for Q2 FY09 increased 49.3% driven by higher revenue. Net income stood at $21.20 million or $0.60 per share from $14.20 million or $0.33 per share a year ago. Latest quarterly earnings included an impairment charge of $6.51 million related to investment in auction rate securities and a $3.60 million gain on early retirement of debt. On a non-GAAP basis, net income rose to $29.46 million or $0.84 per share from $17.00 million or $0.40 per share in Q2 FY08. The latest quarterly results missed the consensus estimate of $0.62 per share.
Revenue surged 43.5% year over year to $141.52 million from $98.65 million. Cost of revenue increased 45.3% to $83.72 million from $57.60 million. As a result, gross profit margin declined to 40.85% from 41.61% in Q2 FY08. Research and development expenses spiked 36.3% to $15.94 million, while selling, general, and administrative costs rose 20.1% to $13.71 million. Operating margin expanded to19.89% from 18.18% a year ago.
Recently, Synaptics announced that it will be exhibiting its new range of products at the 2009 Consumer Electronics Show. The company also anticipates large Touchpad and Synaptics Gesture Suite (SGS) 2009 to appear in top-tier OEM notebook PC models in 2009.Looking forward to Q3 FY09, based on current visibility and a backlog of $50.6 million SYNA expects revenue to be in the range of $88.00 million to $98.00 million, an increase of 12.0% to 24.0% over prior year's quarter. The company has revised its revenue expectation for the first half and for the remainder of FY09 to grow between 25.0% and 35.0%, from an earlier estimate of 20.0% to 30.0%.
A detailed report covering this quarterly release is now available. To purchase the report, click here.