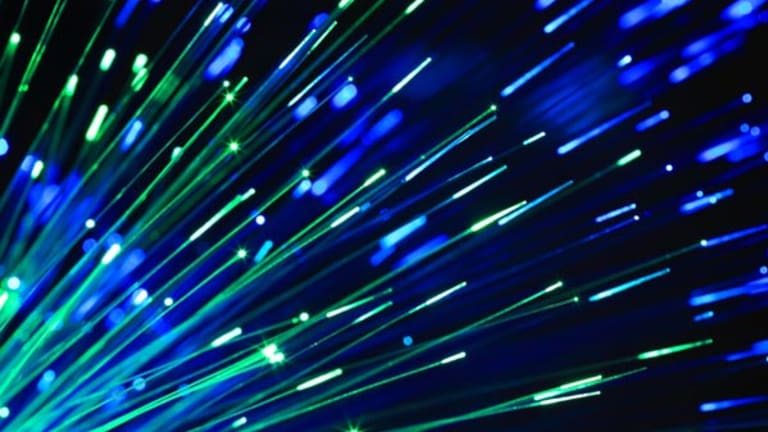 Publish date:
Sun's Micro: EU Probe Costing $100M a Month
Sun's coffers are feeling the impact of the European investigation of Oracle's acquisition.
Sun's coffers are feeling the impact of the European investigation of Oracle's acquisition.
Updated with new stock information
SAN JOSE, Calif. (
) --
Sun Microsystems
(JAVA)
is losing $100 million a month thanks to the European Commission's
into
Oracle's
(ORCL) - Get Report
$7.4 billion
, according to the
's CEO, Larry Ellison.
Speaking late Monday at the Churchill Club, a Silicon Valley business and technology forum, Ellison voiced his frustration, according to the
Financial Times
.
"The longer this takes, the more money Sun is going to lose, and that's not good for anybody," he said.
With rivals
Hewlett-Packard
(HPQ) - Get Report
and
IBM
(IBM) - Get Report
keen to exploit any uncertainty and lure Sun customers onto their own technology, Oracle wants to get the deal done as quickly as possible.
Ellison was nonetheless confident that the EC will eventually approve the merger.
"The US took their time and deliberations and cleared it," he explained, according to the FT. "The Europeans have to do their job, but I think once they do their job, they'll come to the same conclusion."
The deal, which has already been
by Sun shareholders and the
DoJ
, has been delayed while European regulators scrutinize the merger's antitrust implications. Officials are mainly concerned about
getting its hands on Sun's MySQL database and thus limiting the choice for database software.
Oracle had originally hoped to close the merger sometime during the summer, although Brussels now has until Jan. 19, 2010, to either clear the deal or prevent it.
Ellison also promised that Oracle will not be carving off Sun's hardware divisions post-acquisition, explaining that he foresees opportunities to sell both hardware and software in areas such as banking.
Oracle, which provided a
for the resurgent tech sector in its recent
results, is also cautious about the broader economic turnaround.
"The American consumer is so deeply in debt, this is not going to come back, certainly for five years," he said, according to
Fortune
. "I believe we're going through some fundamental changes."
Shares of Oracle dipped 3 cents to $21.54 in Tuesday afternoon trading, despite the modest rise in tech stocks that saw the Nasdaq gain 0.33%. Sun's stock fell 6 cents to $9.05.