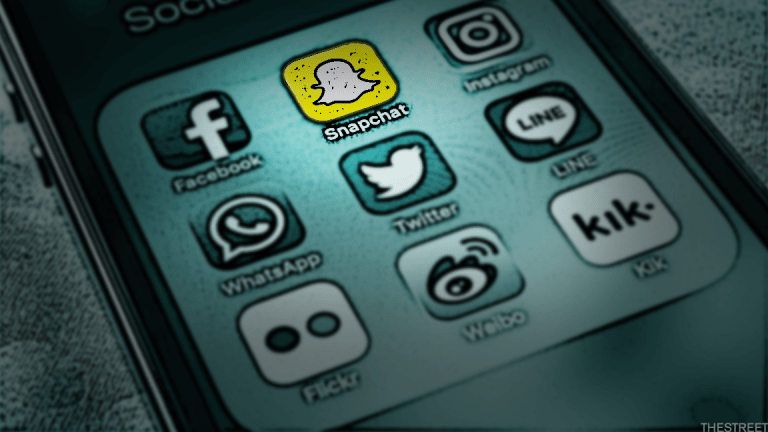 It's Been a Cruel, Cruel Summer for Facebook, Twitter and Now Snap
Social media firms are seeing slowing user growth, forcing companies to shift the narrative. Will investors buy it?
It's been a rough few weeks for social media stocks.
If users are the life force of social media stocks like Facebook (FB) - Get Free Report , Twitter (TWTR) - Get Free Report and Snap (SNAP) - Get Free Report , things aren't looking so hot. Twitter and Facebook have tanked about 23% and 15%, respectively, since reporting their earnings in July, and Snap was trading down 6% on Wednesday morning after a mixed report that beat estimates but also included Snapchat's first sequential quarterly decline in daily active users (DAUs).
The common thread amongst the three is tepid user numbers. After months of scandals, Facebook posted slower-than expected user growth, also warning of slimmer profit margins as the company pushes resources towards addressing security, fraudulent accounts and content. Twitter said that it lost one million monthly active users (MAUs) in a purge of problematic accounts, an ongoing effort as it wrestles with similar issues surrounding fraud and bots. Snap, meanwhile, reported that it lost users for the first time ever, with daily active users (DAUs) dropping 2% from the previous quarter.
So is the sun setting on social media? 
"Facebook's miss is Facebook-specific, and largely due to discretionary actions," Wedbush's Michael Pachter told TheStreet in an interview last month. Facebook is spending enough on security to "significantly" impact its profitability, as CEO Mark Zuckerberg said on an earnings call. And in addition to heavier spending on things such as weeding out spam and abusive activity, advertising can also take a hit.
"All of these steps impact advertising revenue," Pachter noted.
The relationship between user metrics and ad revenue is intrinsic to social media, but as user growth slows, social media companies are forced to shift the narrative. 
Twitter reported $601 million in advertising revenue, representing an increase of 23% year over year, but it cautioned that an ongoing wave of account purges, which target bots, spammers and other problem accounts, could lead to a further diminishing user base as those numbers show up in next quarters' earnings.
"Based on our current level of visibility, we expect the decline to be mid-single-digit millions of MAU," Twitter wrote in its earnings report, saying that the loss could be exacerbated by SMS carrier relationships in some markets. Twitter's stock has dropped about 10 points since its July 26 report. 
Facebook, which has dropped more than 31 points since its earnings release on July 25, cautioned investors to expect slowed revenue and thinner margins in future quarters, owing in part to investments in new privacy options and greater oversight of content.  
Meanwhile, Snap executives made the case that dedicated advertisers are spending more on the platform despite a shrinking base of DAUs and an extremely unpopular redesign earlier this year.
"The advertisers who stayed with us have been very, very engaged and increased their budgets with us," said Imran Khan, Snap's head of strategy.
Whether investors will buy the pitch long-term is another story: after initially popping after-hours Tuesday on the revenue and earnings beat, as well as news that Saudi Prince Alaweed had purchased 2.3% of the company, Snap shares tanked more than 7% on Wednesday morning. 
"Snap is a different animal, more in its infancy, so it may weather the storm a bit better," Pachter added. 
Facebook is a holding in Jim Cramer's Action Alerts PLUS member club. Want to be alerted before Jim Cramer buys or sells FB? Learn more now.