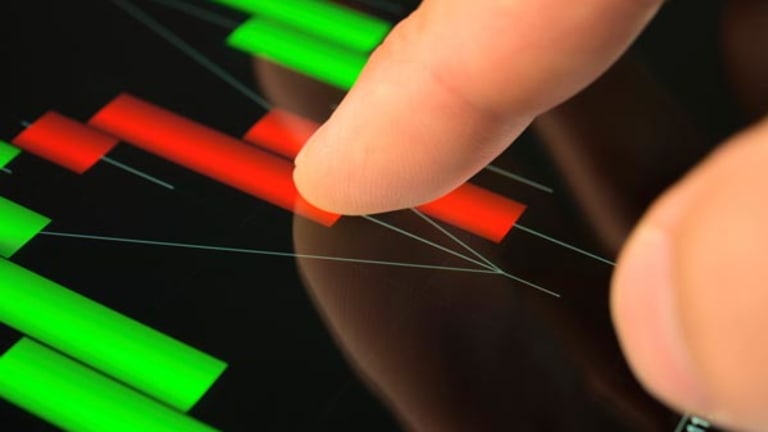 Start-Ups Democratizing Fashion
A slew of new upstarts are trying to further push for the democratization of fashion.
NEW YORK (
) -- As the notoriously exclusive world of fashion has slowly become more accessible beyond its traditional enclave of celebrities, magazine editors and well-heeled fashionistas, a slew of start-ups have emerged, using technology to push the trend further.
Inspired by top brands like Diane von Fursternberg, Vera Wang and DKNY who are using
Twitter
and live runway stream to reach millions of fans at this fall's Fashion Week in New York, the group of upstarts is hoping to make fashion more approachable by allowing everyday consumers receive advice from style icons, become virtual buyers for retail sites and buy outfits straight from the catwalk.
New York City-based
Go Try it On
allows users to upload wardrobe and makeup looks from their iPhone and receive feedback from community members as well as stylists from brands like
Gap
(GPS) - Get Gap Inc. (The) Report
and
Sephora
.
"Technology allows fashion to be democratized because information and access can be streamlined in a way that's consumable to everyday people," said founder Marissa Evans. "Why can't an ordinary college student take getting dressed a little more seriously and get some advice about what looks great on them?"
Go Try it On, which recently received $3 million in venture funding, has been downloaded more than 250,000 times.
A similar site,
Fashism
, also allows users to receive instant feedback on their wardrobes from editors at
Lucky Magazine
, style icon Zooey Deschanel and
Marie Claire
fashion director Nina Garica.
Other start-ups like independent shopping sites
ModCloth
,
Moxsie
and
FashionStake
shift industry power to the consumer, letting users curate the types of pieces they'd like to see featured on the site.
ModCloth, a Pittsburgh-based retro clothing boutique, has launched a Be the Buyer program where customers can vote online on clothing samples -- if the item receives enough votes, the site will produce and sell the item.
Moxsie, meanwhile, lets shoppers gain access to vendor meetings, photo shoots and trade shows, while chatting with buyers via Twitter.
And FashionStake, founded by two Harvard Business School alums, lets shoppers vote on their favorite designers displayed on the site, which are then highlighted prominently in a special "Crowd Favorites" section among the over 300 labels featured.
"Fashion is becoming this dialogue ... it's all about giving the customer a voice," said FashionStake founder Vivian Weng. "Shoppers who weren't as engaged in the fashion universe are now becoming more interested in the space."
Weng attributes consumer's growing interest in the fashion world to shows like
Project Runway
and
The Rachel Zoe Project
, which give viewers a behind-the-scenes peek at the blood, sweat and tears behind the catwalk. Meanwhile, the rise of prominent fashion bloggers -- who sit in the front row at runway shows, no less -- has disrupted traditional industry hierarchy.
"Bloggers will post something an hour after a runway show and get 100 comments," said Yuli Ziv, the founder of StyleCoalition, a network of fashion and beauty bloggers. "It's a wakeup call from the brand that they want to have more of those conversations with consumers. "
Big brands, in turn, have started to embrace social media as a means of reaching out to shoppers.
Ralph Lauren
(RL) - Get Ralph Lauren Corporation Report
is streaming its runway show on
The New York Times'
iPad app while brands Marc Jacobs and Narcisco Rodriguez will allow consumers to buy looks online just hours after they're debuted on the runways --rather than waiting weeks or months for the outfits to appear in stores through e-commerce site
Moda Operandi
.
And DKNY, in the most aggressive approach, has taken a multi-pronged strategy. It teamed up with mobile app
Pose
so that users who snapped photos during its brand's Fashion Night Out event could see their images uploaded to DKNY's Facebook page automatically.
It is also working with New York-based media company
StyleCaster
on a campaign that lets five New Yorkers guest style their favorite looks from the designer's fall collection. Shoppers can then buy the outfits directly from the site.
"The Internet has leveled the playing field with the democratization of information and of content," said StyleCaster CEO Ari Goldberg. "There's no reason why fashion has to be closed off."
Yet for some in the fashion community, there's concern that giving consumers too much control over the use of their brand may not be such a good thing. While labels can police how their products are portrayed in fashion magazines, the same can't be said on the Web.
With
Polyvore
, an interactive fashion Web site that lets users create collages using images clipped from online stores, consumers can align high fashion labels with low (think Gucci meets H&M) which may not align with how a brand originally intended their products to be featured.
"There's still a small group of people saying 'I worked for 25 years to build this brand and I don't want to have my label in the hands of everyone,'" said Macala Wright, the founder of fashion digital marketing Web site FashionablyMarketing.Me. "There's a fear about lack of control."
Yet for most, connecting fashion world insiders with shoppers through the Web is a natural extension.
"For the whole idea of luxury there can be a wall between the consumer and the brand and it can feel really cold," said Erica Cerulo, co-founder of shopping site
Of a Kind
, which showcases behind-the-scenes stories and looks from emerging designers. "As people become more conscientious about how they're spending their money, they want to feel connected to what they buy."
--Written by Olivia Oran in New York.
>To follow the writer on Twitter, go to
.
>To submit a news tip, send an email to:
.