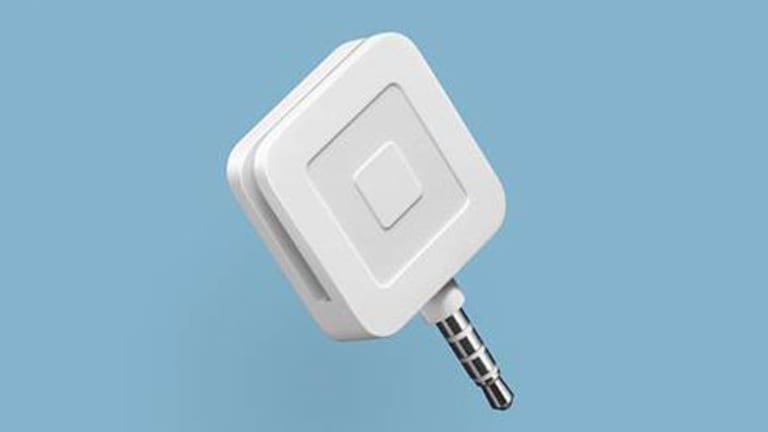 Square Reaping Benefits of Square Capital With Eye to Going Public
As Square gets ready for its initial public offering, the company's financing arm, Square Capital, is winning customers and interest.
NEW YORK (TheStreet) -- As Square gets ready for its initial public offering, the company's financing arm, Square Capital, continues to demonstrate strength in lending to Square's customers, a pool of U.S. financing that has mushroomed to $225 million.
Led by current interim Twitter (TWTR) - Get Twitter, Inc. Report CEO Jack Dorsey, Square began bringing Square Capital to its small business clients earlier this year with the goal of providing faster access to capital than if they had pursued traditional financing routes such as banks. The strategy has worked out so far. Square is advancing customers more than $1 million a day thanks in part to its creative approach to underwriting.
Unlike traditional banks which rely on FICO scores, Square can use its data scientists and data it already owns about the businesses that use its products, including the popular Square credit card reader. In doing so, Square can better gauge how much to lend the business, if at all. Square is paid back each time a merchant swipes a credit card, with Square taking its 2.75% standard fee.
The average repayment for a small business financing is around nine to 10 months, according to the company, thanks in part to the data it has acquired over the past five years.
Square is thought to be prepping for an initial public offering, perhaps as soon as this year. In late July, Bloomberg reported the mobile payments company had filed for a confidential initial public offering.
Under recent legislation known as the JOBS Act (also known as the Jumpstart Our Business Startups Act), companies that have less than $1 billion in annual revenue can file for an initial public offering in the U.S. privately.
Square declined to comment regarding the potential upcoming initial public offering.
The San Francisco-based company has had a bit of a rocky road in recent memory, due in part to concerns about the company's business model and competition from other competitors in the payments space, including PayPal (PYPL) - Get PayPal Holdings, Inc. Report, Stripe, Apple (AAPL) - Get Apple Inc. Report Pay (which Square supports) and a host of others.
As of 2014, Square was processing $30 billion in annual payments, but the company has not updated those statistics in recent months.
In the past, Square has expanded its offerings beyond the card reader, launching the aforementioned Square Capital, a Square Stand, analytics tools, as well as other products like invoicing control as it seeks to move beyond payment processing in a hope to find new sources of revenue.