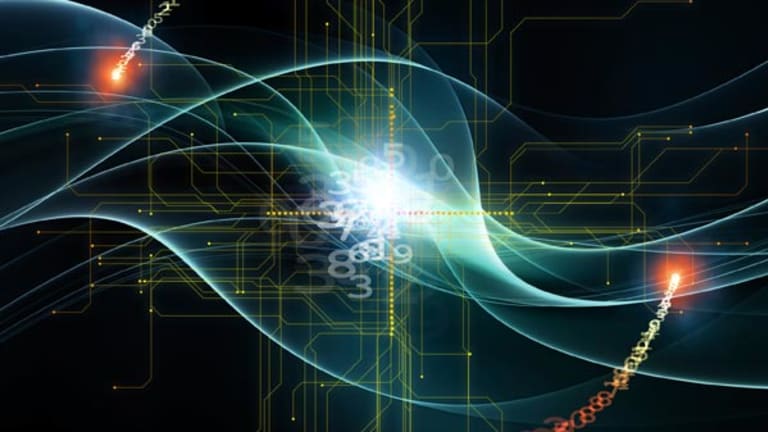 Square Looks to Expand its Reach Through Deals With Major Brands
As Square fights to remain relevant in the payments world, it's expanding its reach to more than just the small business clientele, including larger brands like Uniqlo, Burberry and Lululemon.
NEW YORK (TheStreet) –– Fighting to remain relevant in the mobile payments world, Square is expanding its reach to not just the small business clientele that have been its bread and butter, but larger brands, including Uniqlo, Burberry and Lululemon (LULU) - Get Lululemon Athletica Inc Report .
San Francisco-based Square, led by CEO Jack Dorsey, has increasingly looked to larger, multi-national corporations to boost its presence in the mobile payments field, one that is increasingly getting more attention due to initiatives like Apple's (AAPL) - Get Apple Inc. Report  Apple Pay, Google (GOOGL) - Get Alphabet Inc. Class A Report Wallet and PayPal, which is slated to be spun off from eBay (EBAY) - Get eBay Inc. Report later this year. The company recently signed a deal with Japanese retailer Uniqlo to bring its Square Stand to approximately 15 stores on the West Coast, as well as three major stores in Uniqlo's home country.
Many have assumed that the introduction of Apple Pay, Apple's mobile payments solution that has already gathered more than 1 million credit cards according to Apple CEO Tim Cook, would hurt Square's business. CEO Dorsey was quick to take to Twitter (TWTR) - Get Twitter, Inc. Report , a company he co-founded, to squash that idea, noting the company's sellers would be able to take Apple Pay.
Other brands such as Burberry and Lululemon are using Square to help them attract customers in different ways than just having them in traditional stores. Earlier in October, Burberry set up a pop-up shop in the Time Warner Center in New York using Square to swipe customer's credit cards, as opposed to the traditional point-of-sale (POS) systems used by merchants.
Lululemon, the women's yoga apparel maker, recently did a trunk show (a sale that allows a company to show off merchandise to staff or select customers) using Square's readers, where the company had traditionally used knucklebusters, the old fashioned credit card processing machines that came about in the 1950's with the advent of the credit card.
"As we build a complete register service -- including inventory management, account management, phone support, and lower pricing -- we are increasingly seeing larger sellers turn to Square to take care of their business," said a Square spokesperson when asked for comment.
The moves follow a deal earlier this year with Whole Foods Market (WFM) , in which it brought Square Register and Square Stand to select Whole Foods stores around the country. Users also can use their smartphones to pay with Square Wallet, making shopping for goods that much easier, faster and convenient.
The deal, now eight months in, has expanded from what was first announced, according to sources with knowledge of the deal. Whole Foods is putting Square into shops within shops, and is now using products such as Square Order, Square Register and Square Stand as well. For example, if the weather is hot and Whole Foods decides to set up a mobile lemonade stand outside its stores, it can use Square's products to charge customers effectively, as opposed to uprooting its traditional POS system. 
Dorsey-led Square is also working on expanding its presence with mid-sized businesses as well, including the 233-location coffee shop, Dutch Brothers Coffee, which has annual revenue between $10 million and $50 million. "The majority of our franchisees have moved to Square," said Dan Buck, director of Public Relations at Dutch Brothers. "With Square, we could get what we wanted with no detrimental affect to how we engaged with our customers." 
The expanded movement into deals with larger brands who in some cases are able to work out deals lower than the traditional 2.75% rate Square charges comes at a time of uncertainty for the company.
Oddly, the company put out a blog post in August trying to defend itself, including a note about the state of the business and reports that it tried to sell itself or was looking to postpone its initial public offering. "Like you, we're a growing business," the company wrote in the post. "You invest in your future, and so do we. We're well-capitalized and putting our money to good use: investing in people and new products. Reports that we tried to sell the company, or of a delayed IPO? False. We're here for the long-term."
The company recently raised funding at a reported $6 billion valuation after having reportedly been worth $4.5 billion as late as Nov. 2013, based on private market transactions.
Sources have said Google has looked at acquiring the company in the past. However, Google has looked at a wide variety of businesses in Silicon Valley given the near $60 billion in cash on its balance sheet, so it's nothing out of the ordinary.
The blog post also came after Amazon (AMZN) - Get Amazon.com, Inc. Report announced its own mobile payments solution, known as Amazon Local Register, a card reader and mobile app that will allow local businesses to accept credit and debit cards from a smartphone or tablet, much the way Square does with its Square Reader. Amazon said it will charge merchants a 1.75% rate per transaction for customers who signed up for the service prior to Oct. 31. Accounts that sign up after Oct. 31 will have the standard 2.5% rate on all transactions, and manually keyed in transactions will cost the merchant 2.75%. 
Though the company still generates around 90% of its revenue from payments (with much of that going to Visa (V) - Get Visa Inc. Class A Report and Mastercard (MA) - Get Mastercard Incorporated Class A Report , ultimately leaving the company in the red) according to sources, the company is expanding its revenue sources to be more than just a payments company. It's almost becoming a one-stop shop for back-end support for businesses, including charging for online appointments, offering phone support, receipt feedback and other database products the company is working on. Square also recently launched its own lending arm, known as Square Capital, which helps provide financing for small businesses already using Square.
Square processes tens of billions worth of payments annually, up from a reported $15 billion on an annualized basis as of May 2013. Assuming a $30 billion total payment volume (TPV) and a 2.75% rate on transactions, that would put revenue around $800 million not including the company's other initiatives.
Square is trying to diversify its revenue streams and is working hard to let its merchants know it's more than just a payments company, best known for its $10 Square Reader. The company recently started advertising on television in hopes to attract new customers to show them they are more than just payments.
The payment industry is expected to look radically different in the years to come, with the advent of Bitcoin, Apple Pay, as well as the upcoming 2015 federal mandate that all credit cards are made safer using EMV (Europay, Mastercard Visa) ready, Square appears to be in the right place at the right time as businesses move to new systems to process transactions.
--Written by Chris Ciaccia in New York
>Contact by Email.