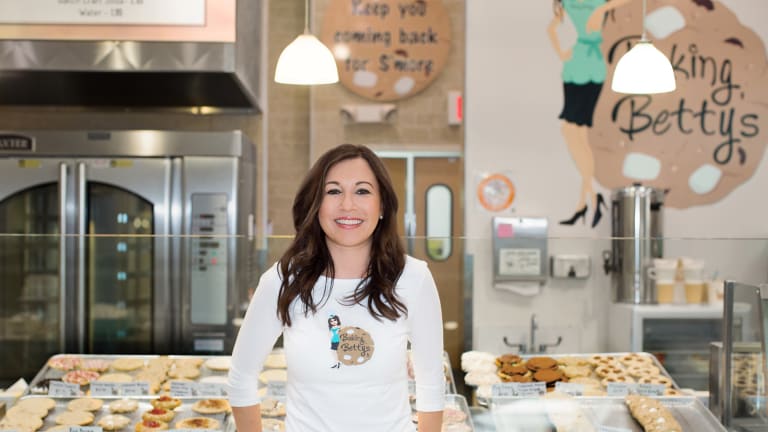 Square Goes Beyond the Transaction, Adding Marketing Tools for Merchants
The payments startup will send marketing emails.
NEW YORK (TheStreet) -- Square has long been providing merchants with the tools to enable transactions in physical stores, but now the payments startup is helping merchants go beyond the checkout and create longer-lasting customer relationships.
San Francisco-based Square announced on Tuesday the launch of an online-marketing toolkit, called Square Marketing, for its merchants that will let the merchants continue the relationship with customers after they leave the store. Merchants will be able to send promotions, share news, send an event invitation or ask for feedback.
The new aspect of Marketing has two pricing options, according to the company -- pay as you go 10 cents per email or $15 for unlimited emails sent to 500 customers. For 1,000 customers, unlimited emails would cost $30.
The "Customer Engagement Tools" are catered to local businesses that may be taking email addresses on a piece of paper and sending out notifications manually. Square's tools will digitize and streamline that.
Square Marketing will allow merchants to choose from email templates, customize them and send them to customers. Square will provide the merchants with organized lists of customers who have visited their store so that the merchants can target different segments -- for example, regular customers or one-time shoppers.
"We've always looked at improving the relationship between businesses and customers at time of sale, and now we're trying to extend beyond the point of sale, and that's what marketing is doing," a Square spokesman said.
According to Square, sellers that participated in a pilot of the marketing tools saw email open and redemption rates at two times the industry average.
Other companies already offer a similar line of email marketing tools, including Marketo (MKTO) , Salesforce (CRM) - Get salesforce.com, inc. Report and Constant Contact (CTCT) , but the difference in the Square product is in the data, the company spokesman said. Square will give merchants data on their marketing efforts, showing how many in-store visits resulted from a particular campaign and how much money was spent at each in-store visit.