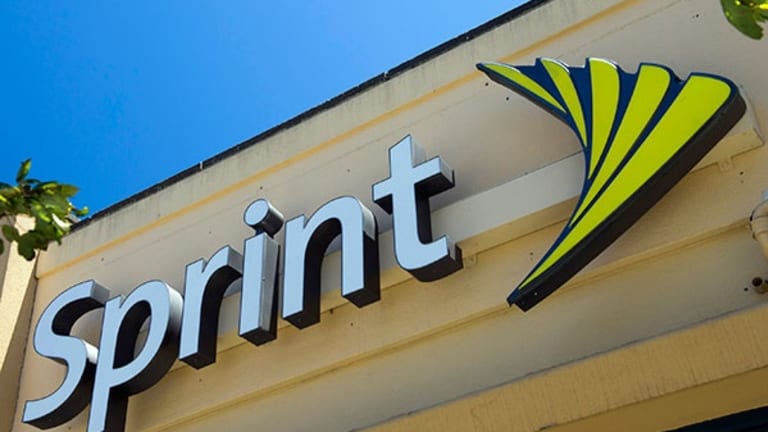 Sprint Surges After 2 Agency Wins, Boingo Wireless a Bust After Earnings Miss
Sprint surges after net neutrality win and RadioShack bankruptcy approval to transform its stores into Sprint shops. Boingo Wireless tanks on fourth-quarter miss.
NEW YORK (TheStreet) – Sprint (S) surged Friday after it scored two wins with government agencies. Boingo Wireless (WIFI) and Ingram Micro (IM) both take a hit after posting quarterly results that investors panned.
Sprint soared 7.3% to close at $5.12.
The telecommunications carrier got a boost following a 3-2 vote by the Federal Communications Commission (FCC) to impose new net neutrality rules that favor an "open Internet." In addition to the favorable FCC ruling on Thursday, a federal bankruptcy court gave the embattled electronics retailer RadioShack permission to move forward with its plans to co-brand a large portion of its stores into Sprint retail shops, according to a report in the Kansas City Business Journal.
Under the bankruptcy restructuring plan, RadioShack will transform 1,750 of its stores into Sprint stores, in which the struggling electronics maker will have a presence within the store. 
As for the net neutrality win, Sprint favored the "open Internet" rule while its competitors like AT&T T and Verizon VZ opposed such a proposal. The net neutrality rule prohibits broadband access providers like telecommunications carriers and cable companies from discriminating against some entities while giving others greater access to faster speeds. 
Boingo Wireless fell 9.1% to end the day at $7.28.
The Wi-Fi hotspot provider tanked after reporting a fourth-quarter loss after the markets closed on Thursday. The company posted a net loss of 18 cents a share on revenue of $33.6 million. While the Wi-Fi provider met Wall Street's revenue expectations, it posted a larger than expected loss compared with analysts' estimates of a loss of 9 cents a share, according to an Associated Press report.
For the current quarter, Boingo expects to post a loss of 25 cents to 29 cents a share on revenue of $26.5 million to $28.5 million. 
Ingram Micro tanked 9.3% to close at $24.71.
The distributor of electronics products posted fourth-quarter results that were in line with analysts' expectations of adjusted earnings of 98 cents a share and exceeded Wall Street's revenue estimates of nearly $12.9 billion when it captured $14 billion in revenue. 
But investors panned the company for giving a first-quarter forecast that missed analysts' expectations, according to a Zacks report. For the current quarter, Ingram Micro expects to post earnings of 40 cents to 47 cents a share, compared with Wall Street's expectations of 53 cents.
This article is commentary by an independent contributor. At the time of publication, the author held no positions in the stocks mentioned.