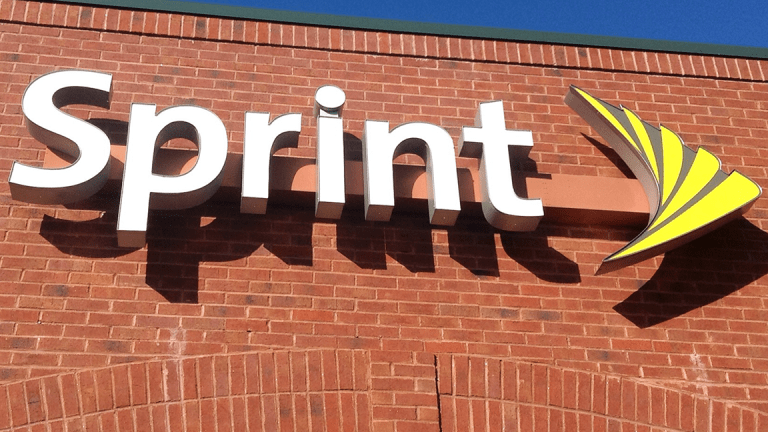 Sprint Plunges in Premarket After T-Mobile Merger Talks Collapse
Softbank on Sunday said that it intends to increase its stake in Sprint through open market transactions
Sprint Corp. (S) - Get Report shares fell sharply in premarket trading Monday after merger talks with T-Mobile (TMUS) - Get Report were called off and even as its majority owner Softbank Group (SFTBY) said it would increase its stake in  the U.S. carrier.
Sprint shares were down 11.5% in premarket trading, indicated to open at $5.90 each, the lowest in 15 months, after closing at $6.67 on Friday. Sprint shares have lost more than 23% over the past year.
Sprint and T-Mobile on Saturday, Nov. 4, officially called off merger talks, saying they were "were unable to find mutually agreeable terms."
Sprint and T-Mobile End Merger Talks
Sprint CEO Marcelo Claure said the companies "recognize the benefits of scale through a potential combination" but "have agreed that it is best to move forward on our own."
Softbank on Sunday said that it intends to increase its stake in Sprint through open market transactions "or otherwise, subject to market conditions and other factors." Softbank already owns 82.87% of Sprint, according to Factset data, and said that it doesn't intend to increase its stake to more than 85%.
"We are entering an era where billions of new connected devices and sensors will come online throughout the United States," Softbank CEO and Sprint Chairman Masayoshi Son said in a statement. "Continuing to own a world class mobile network is central to our vision of ubiquitous connectivity. Sprint is a critical part of our plan to ensure that we can deliver our vision to American consumers and we are very confident in its future."
Sprint shares gained more than 3% on Friday after reports that talks between the two companies had restarted. T-Mobile and Sprint were said to have been working to salvage their merger talks, the Wall Street Journal reported Thursday, with people familiar with the situation saying that T-Mobile made a revised offer for Sprint.
T-Mobile Owner Deutsche Telekom Stock Falls as Sprint Talks Cease
Earlier in the week, reports surfaced that the merger talks had been called off over disputes of ownership with Softbank. The U.S.'s No. 3 and No. 4 carriers were in talks about an all-stock deal, but were still discussing ownership ratio. T-Mobile's German owner Deutsche Telekom DTEGY had insisted on a controlling stake but Son was said to be concerned about giving up control, sources told WSJ.
More of What's Trending on TheStreet: