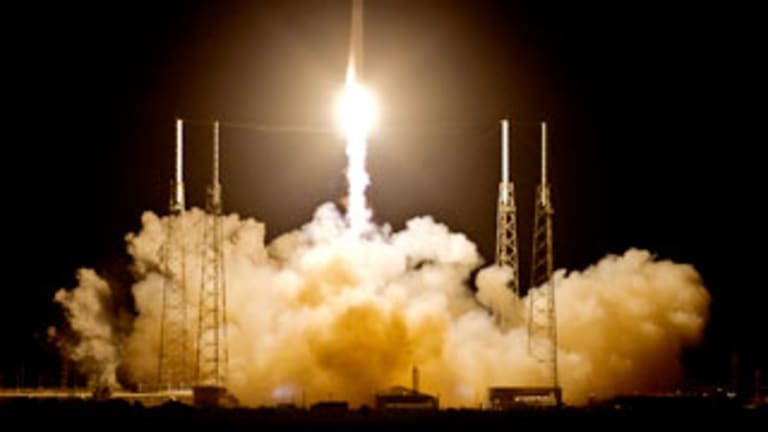 SpaceX IPO: 'Possible in the Very Long Term'
SpaceX CEO Elon Musk says any IPO of the privately-held rocket company is a long way off, given the nature of the business.
NEW YORK (
) --Sorry, Elon Musk fans. You're going to have wait a while for
SpaceX
to go public.
Musk, who is CEO of SpaceX and
Tesla Motors
(TSLA) - Get Report
, said that the nature of the business is very divergent from Wall Street's mentality, and an initial public offering would do more harm than good at this point.
"No near-term plans to IPO @SpaceX," Musk said in a tweet. "Only possible in very long term when Mars Colonial Transporter is flying regularly."
The popular Musk, who was recently interviewed by
, noted the conflicting time frames between what Wall Street cares about (quarter-to-quarter data), versus what it would take to develop a trip to Mars.
Musk noted there is a lot a of pressure from investors as a public company, saying it's "hard not to feel super bad if u don't make
sic your quarter."
Rocket technology is vastly different than what most companies are used to, Musk stated. He noted that the "
passing grade for a rocket is 100%."
There has been speculation that SpaceX would go public based off the exceptional performance seen in shares of Tesla Motors, as well as
Solar City
(SCTY)
, which Musk is also involved with.
Last year, SpaceX
its Falcon 9 rocket, carrying the Dragon capsule into space.
--
Written by Chris Ciaccia in New York
>Contact by
.