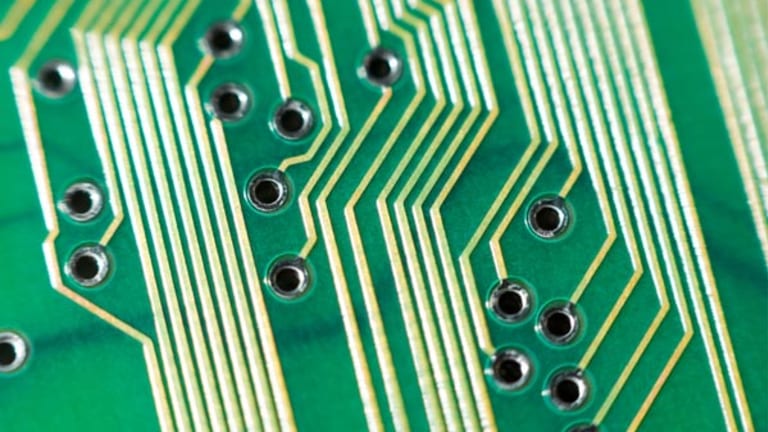 Sony Stays in the Game With PS3 Price Cut
Cutting the PS3's price will help Sony narrow the sales gap with rivals Microsoft and Nintendo.
Cutting the PS3's price will help Sony narrow the sales gap with rivals Microsoft and Nintendo.
FOSTER CITY, Calif. (TheStreet) -- After being flogged for years, can Sony (SNE) - Get Report and its PlayStation 3 even detect a pat on the back for their recent successes?
Since roughly 2006, the PlayStation 3 has been stung by rivals
Nintendo
and
Microsoft
(MSFT) - Get Report
and by critics of its lofty launch prices. It initially lost hundreds of dollars per unit, was buried in the standings by the Xbox 360 and the Wii, and was outsold as recently as April by its direct ancestor, PlayStation 2.
The introduction of the $299 PS3 Slim this month, however, boosted sales in Japan in its first week of release to 151,783 units from Aug. 31 to Sept. 6, compared with 1,040 the week before, according to market researcher Media Create. The release fueled a 300% spike in U.S. sales and a tenfold surge in the U.K. Can a perennial loser finally get some love?
Sony's not allowed to throw a Slim party until
NPD Group
releases its September sales figures next month, but sales jumped 72% in August from July after the company cut the price on the old 80-gigabyte PlayStation 3 from $399 to $299. Sony sold 210,000 PS3 units, putting it within sniffing distance of the Xbox 360's 215,000 sales and forcing Microsoft to cut the price of its Xbox 360 Elite to $299. That's right, the bronze medalist just set the pace.
Even if Nintendo doesn't lower the price of its market champion Wii, which sold 277,400 units last month, Sony has emerged as a slimmer, smarter competitor. Sony this year trimmed the costs of making a PS3 to $250 from $400 in January and $850 before that. Granted, the new PS3s are no longer compatible with PlayStation and PS2 games and may take a few seconds longer to load your Blu-ray copy of "Golden Compass," but it still gives geeks the ability to access the BD Live features on their
X-Men Origins: Wolverine
discs and YouTube videos.
Sony needs a win. While its shares are up 31% this year, the
Dow Jones U.S. Consumer Electronics Index
has climbed 71%. The Sony Reader has fallen behind
Amazon.com's
(AMZN) - Get Report
Kindle, the Bravia LCD TV continues to battle with
Samsung
models, the newest incarnation of the Walkman went unnoticed in the U.S. (though was big enough to outshine the iPod in Japan last month) and Sony Ericsson's Windows phones are still an afterthought to
Apple's
(AAPL) - Get Report
iPhone and
Research In Motion's
(RIMM)
BlackBerry.
With Microsoft giving hardcore fans its platform exclusive
Halo 3: ODST
next week and Nintendo still luring casual gamers with Wii Sports Resort, Sony's latest move gives it at least a slim chance of staying in the game.
-- Reported by Jason Notte in Boston.
Jason Notte is a reporter for TheStreet.com. His writing has appeared in The New York Times, The Huffington Post, Esquire.com, Time Out New York, The Boston Herald, The Boston Phoenix, Metro newspaper and the Colorado Springs Independent.