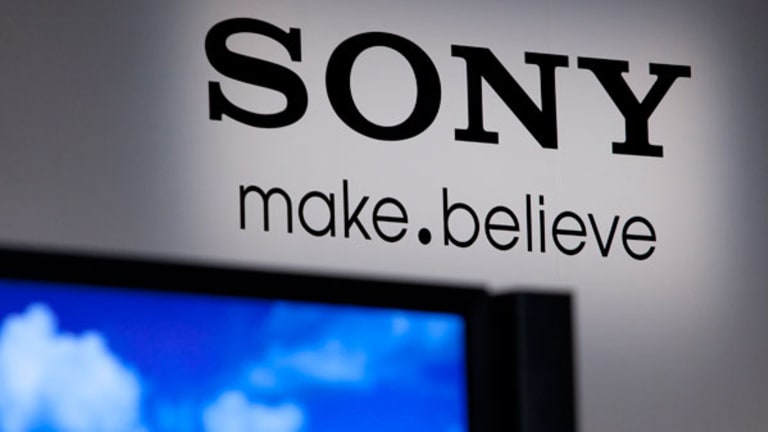 Sony Jumps as Loeb Lifts Stake
Daniel Loeb Sony raised his stake in Sony, as the calls for the Japanese conglomerate to spinoff its entertainment sector grow louder.
NEW YORK (
) --
Sony
undefined
shares gained 3.52% to $21.45 in Japanese trading after
Third Point
, a New York-based hedge fund, raised it's stake in the electronics giant.
Third Point's stake in the Tokyo-based company is now 70 million shares, beefed up from 64 million, and is valued at $1.4 billion. This makes Third Point one of Sony's largest shareholders.
Daniel Loeb, portfolio manager of the $13 billion fund, proposed in a letter obtained by
TheStreet
, that the company spin off its entertainment sector. Loeb suggests that by spinning off 15% to 20% of the entertainment division in an initial public offering, Sony will see an increase in capital and a successful revitalization. He offered to up his existing share in Sony to 6.9%, giving the company a $1.5-$2 billion backing if the move was completed.
"By issuing rights for cash and partially spinning off Sony Entertainment, the parent company would not only receive meaningful liquidity to inject into Sony Electronics 3 while maintaining control of the spun-off entity...but also should be able to push down a meaningful but sustainable portion of its debt onto Sony Entertainment's newly-created entity," Loeb argued in his written proposal.
Third Point could not be contacted for a statement on the proposal.
The offer builds on the recent Japanese economic reform initiated by Prime Minister Abe. Loeb suggests that Sony's resurgence could become a major part of the success of this reform. "Under Prime Minister Abe's leadership, Japan can regain its position as one of the world's preeminent economic powerhouses and manufacturing engines. The most critical of Prime Minister Abe's "Three Arrows" approach will be unveiled next month: initiatives to create more economic growth in Japan through deregulation and structural reform. Leading businesses like Sony with leaders like you, Mr. Hirai, can spearhead this important growth," he said in his letter.
Loeb takes a tough-love approach to his evaluation of Sony, lightly knocking the company for its recent lack of focus. "Sony Electronics' many strong businesses, led by dedicated employees, are similarly obscured today by a lack of Focus. For example, Sony's Image Sensor business is large, rapidly growing, and profitable, but its contribution is masked by loss-making legacy semiconductor businesses," the hedge fund honcho wrote in his letter.
He also emphasizes Sony's under-appreciated value, and uses market competitors to demonstrate the company's value potential. "Peer multiples suggest there is over ¥525 of value per share not currently reflected in Sony shares...By simply focusing on this discrepancy in market perception, Sony can significantly increase shareholder value before realizing the benefits of additional structural change." Loeb expects the change to result in as much as a 60% upside in share prices.
Sony has said that it will consider the proposal and decide whether it is in the interest of the company, according to an
in
The Wall Street Journal
.
--
Written by David Webster in New York
>Contact by
.
Follow @thedavidwebster