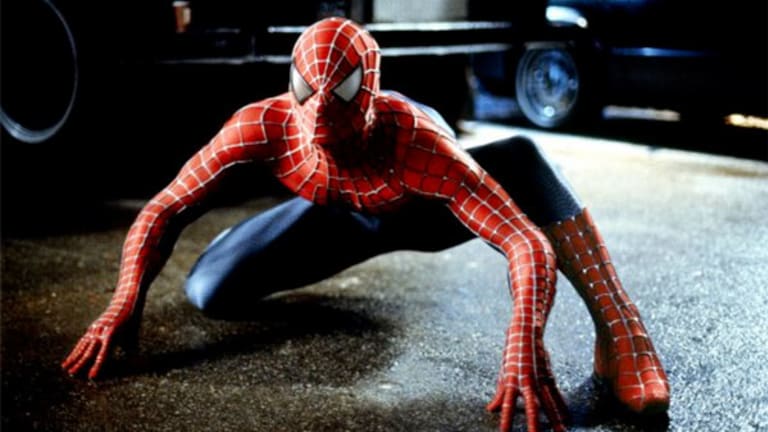 Sony, Disney's Marvel Betting on Unknowns to Resurrect Spider-Man Franchise
A new leading man, a relatively unknown director, and a fresh partnership with Disney will give Sony a shot to revive its power in the superhero movie game.
A new leading man, a relatively unknown director, and a fresh partnership with Disney will give Sony a shot to revive its power in the superhero movie game.
NEW YORK (TheStreet) -- One of history's most iconic superheroes, its rights shared by Sony (SNE) - Get Report and Disney (DIS) - Get Report, will be brought back to theaters by an actor and director who have little experience with Hollywood's largest film studios.
Spider-Man, Sony Pictures' most successful franchise is being reworked with fresh faces, the director Jon Watts and the actor Tom Holland, for a movie slated to reach theaters in 2017.
As with any franchise, a lot of money will be riding on the film, which is likely to cost more than $200 million to make. Unlike the five previous Spider-Man films, which Sony produced alone,  the latest installment of the franchise will be co-produced by Disney's Marvel Studios, putting the firepower of two major studios behind it.
Sony is enlisting Marvel's involvement in hopes of avoiding a repeat of the underwhelming box-office performance turned in by The Amazing Spider-Man 2 a year ago. That film generated $709 million worldwide, falling short of industry expectations and making it the the lowest-grossing of the five movies in the franchise.
Ending months of casting speculation, Sony and Disney announced that Holland will put on Spider-Man's mask for the hero's return. Holland may not be an A-list actor but did have roles in both The Impossible and Wolf Hall. The director Watts' biggest claims to fame is directing Cop Car starring Kevin Bacon, which debuted at the Sundance Film Festival in January, and due for domestic release in August.
There have been rumors that Spider-Man will make an appearance next year in Marvel's Captain America: Civil War, to jumpstart his Sony series revival. Neither studio mentioned that possibility in their statements.
Despite their lean resumes, Holland and Watts each went through series of tests to win their jobs, according to the studios. "The Marvel process is very thorough, and that's why their results are so outstanding," said Tom Rothman, chairman of Sony Pictures Motion Pictures Group, in the statement. "I'm confident Spider-Man will be no exception."
Marvel's knack for finding the right actors to play superheroes is part of its moviemaking success, said one industry expert. "They're known for choosing up-and-coming great talent; they've never missed yet," said Jason Squire, associate professor of practice at the University of Southern California School of Cinematic Arts.
Part of what has worked so well at Marvel, he said, is the small, tight-knit group of executives who run the studio. It is easy to point to their expected hits such as Avengers: Age of Ultron, which so far has brought in $1.37 billion worldwide. But Marvel has also been solid, Squire said, with its lesser-known heroes such as Guardians of the Galaxy, which brought in $774 million last year. Going back to the first Iron Man movie, he said, Marvel picked Jon Favreau to direct though his track record as a director was sparse. That movie set the tone for the Marvel franchises that followed.
Picking new faces to bring back Spider-Man fits with Marvel's style of moviemaking, Squire said, and the studio's input has been embraced by its producing partner Sony.
There is risk, naturally, hiring talent that few people recognize to front a major movie project. The Star Wars prequel movies did not turn Jake Lloyd or Hayden Christensen into Hollywood A-listers. Sony and Marvel, however, spoke confidently about picking an actor who did a stint as Billy Madison on stage as their new Spider-Man. "We saw many terrific young actors, but Tom's screen tests were special," Rothman said in a statement. "All in all, we are off to a roaring start."
This article is commentary by an independent contributor. At the time of publication, the author held no positions in the stocks mentioned.