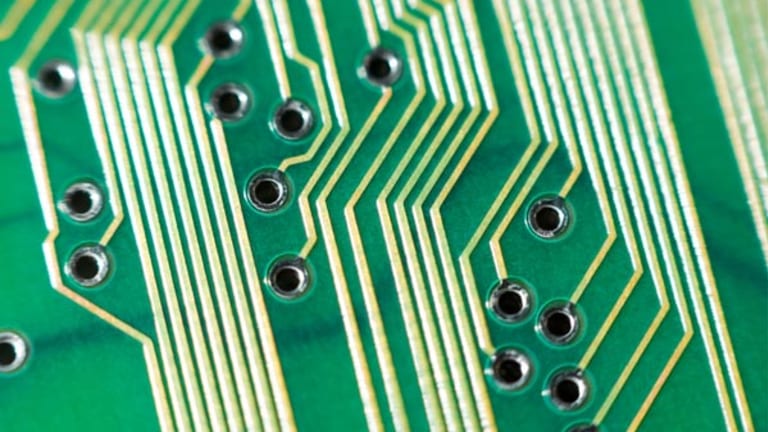 Sony CEO Has Steve Jobs Complex
Anyone doubting the shadow cast by Apple's late CEO Steve Jobs need only listen to comments made by Sony CEO Sir Howard Stringer this week.
NEW YORK (
) -- Anyone doubting the shadow cast over Silicon Valley by
Apple's
(AAPL)
late CEO
need only listen to
Sony
undefined
chief Sir Howard Stringer's comments during a
this week.
"Steve Jobs spent the last six years building iTunes and I spent the last five years building a platform so I can compete with Steve Jobs -- it's finished and it's launching now," explained Stringer, pointing to his company's vast array of consumer products such as PlayStations, phones, computers and TVs. "We do have to find a way to compete with Apple when they have two products a year and we have 50."
Stringer, who was speaking at a
Wall Street Journal
event on Thursday, kept referring back to Jobs, citing his achievements and long-term legacy.
The Sony CEO also made comparisons between his own company and Apple, which has assumed the mantle of tech's consumer trailblazer. Whereas Sony gained worldwide fame in the 1980s for its Walkman, Apple has revolutionized the modern tech landscape with its iPod, iPhone and iPad.
A clear admirer of Jobs, Stringer spoke candidly of his conversations with the late Apple co-founder.
"Steve once said to me 'You need to focus more,' " explained the Sony CEO. "There are too many
products." Apple, he added, can spend five to 10 times more on marketing a product than Sony.
"Eliminating products is a question that Sony has to face and it's very hard to eliminate products at Sony because you're closing businesses and laying off lots of people," said Stringer.
The Japanese electronics giant has not had the easiest of times recently. Sony, for example, registered a loss in its second-quarter results last week, citing the impact of a weakening Yen and lower sales of its LCD TVs.
Other challenges for Sony included the Japanese earthquake and tsunami and the floods in Thailand.
"The yen, when I started as CEO was 123, and it has been down to 73 in the last few weeks," said Stringer. "Steve Jobs, with that kind of yen, and with an avalanche on western California, would have had his difficulties."
Jobs, who died on Oct. 5 from complications related to pancreatic cancer, continues to loom large over the tech sector, particularly the TV market. Before his death, the late Apple co-founder told a biographer that he had "finally cracked" the challenge of creating an
that can sync with consumer devices and iCloud.
Stringer said that he had "no doubt" that Steve Jobs' next project would be a TV set, adding that Apple will come up with "a different solution" to current TV technology. "That's what we're all looking at," added the Sony CEO.
"I wouldn't share what we're up to," said Stringer. "There's a tremendous amount of R&D going into a different type of television set - we're all working on different variations."
Stringer nonetheless outlined Sony plans to connect entertainment content with 350 million devices by the end of next year.
Sony CEO Sir Howard Stringer
"What the public around the world really wants is movies, television, video games and music -- we have all four of those lined up," he said. "Once all those devices are connected, and, seamlessly, as good as iTunes is, the Sony Entertainment Network will deliver content, globally, in a way that no other company can."
The Sony boss also acclaimed Apple's iPhone during his talk, but added that the device will face increasingly intense Android competition. "We're all going to catch up on iPhone," he said. "I would venture to suggest that our Arc is as good a phone as the iPhone is, but it's not seamless yet -- the beauty of the iPhone is that it's very well organized."
An engaging and entertaining speaker, Stringer touched on a number of topics during the event, such as his service in the Vietnam war. The British-born CEO was drafted into the U.S. Army two months after arriving in the U.S. during the 1960s.
"Don't get carried away by the word 'fought' -- I was in Vietnam carrying a rifle, but to my memory, I never loaded it," he quipped, in response to a question.
-- Written by James Rogers in New York
.
Readers Also Like:
Next Year Will Get Even Uglier for U.S. Investors