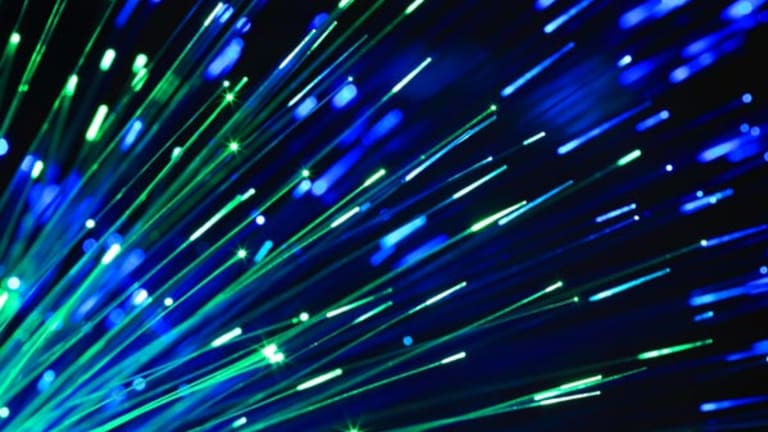 Sony CEO: Hackers Haven't Held Us Back
Sony CEO Howard Stringer says that the company has bounced back from the hacking onslaught against its PlayStation network earlier this year.
NEW YORK (
) --
Sony
undefined
has bounced back from a
on its PlayStation business earlier this year, according to CEO Sir Howard Stringer, who says that digital assaults are an occupational hazard for major firms.
"The press was on us for four days until somebody else got hacked and everyone realized that hacking is a fact of life," he said, during a briefing event organized by
The Wall Street Journal
. "We took it on the chin over and over again -- the problem that we have is that we were alone out there, so nobody had anything else to write about that month."
Sony CEO Sir Howard Stringer
Sony's security travails certainly grabbed plenty of
. In May, the company confirmed that it was the victim of a massive denial-of-service attack, likely timed to coincide with the hacking of its PlayStation Network. Sony subsequently warned its 77 million users that their private account details, such as passwords, addresses and credit cards, may have been compromised after the network was infiltrated by the unknown hacker.
The Japanese tech giant was even forced to pull the PlayStation Network down while it dealt with the hacking attack, although the service was fully restored in early June.
Not that customers have taken their frustration out on Sony, according to Stringer. "They came back -- they were not angry with us," said Stringer. "They were upset that they had lost their ability to connect to their favorite service."
The PlayStation network, he added, now has approximately 90 million users.
Stringer also reiterated the company's belief that Sony was the victim of a sophisticated
orchestrated by elements within the hacking community.
"The target opportunity was a revenge attack, initially -- it was because we went after a hacker who hacked PlayStation," he said. "PlayStation is vital to us, and so we were afraid that it would essentially destroy a PlayStation."
The CEO explained that Sony has significantly bolstered its security defenses in the aftermath of the hacking attacks. "We have done a lot to stop that," he said. "We have brought in a lot of forensic studies -- we have brought in executives, that you have read about in the papers, that are dealing with this constantly."
In September, for example, Sony announced the appointment of Philip Reitinger, a former U.S. Homeland Security and Defense Department official, as its chief information security officer.
Earlier this year, Sony told
TheStreet
that it is working with data forensics specialist
Guidance Software
(GUID)
to catch the hackers who breached its PlayStation Network, as well as privately held Data Forté. The company also was working with business consultancy Protiviti, a subsidiary of
Robert Half International
(RHI)
, to clean up after the attack, it said.
Stringer, an engaging and entertaining speaker, nonetheless acknowledged that Sony has had a tough year. In addition to the hacking brouhaha and yen-related pressures, the electronics giant has faced the Japanese tsunami, and, more recently, floods in Thailand.
"The queen said she had a year called her 'annus horribilis,' and I sympathize," quipped the Sony chief. He paid tribute to the company's staff, particularly in Japan, where about a dozen factories were struck by this year's earthquake and subsequent tsunami.
"We did a wonderful job of repairing the damage from the earthquakes," explained the CEO. "The way
our employees responded and organized themselves was astounding."
One factory in Sendai, he added, was under 10 feet of water, so the company's engineers constructed a makeshift boat out of packaging materials, which they used to help rescue people.
Nonetheless, Stringer, a British-born Vietnam veteran, has a big job on his hands wooing investors who have fled Sony in droves during recent months, pushing the company's stock down almost 50% this year.
There also have been rumors swirling about Stringer's future. Earlier this month, the
reported that Stringer was preparing to step down in March at the end of the firm's fiscal year.
The CEO, however, nixed this possibility on Thursday. "No, I am not leaving the job," he said, in response to a question. "I am fighting, I am up for this fight."
--Written by James Rogers in New York
>To follow the writer on Twitter, go to
http://twitter.com/jamesjrogers
.
>To submit a news tip, send an email to: