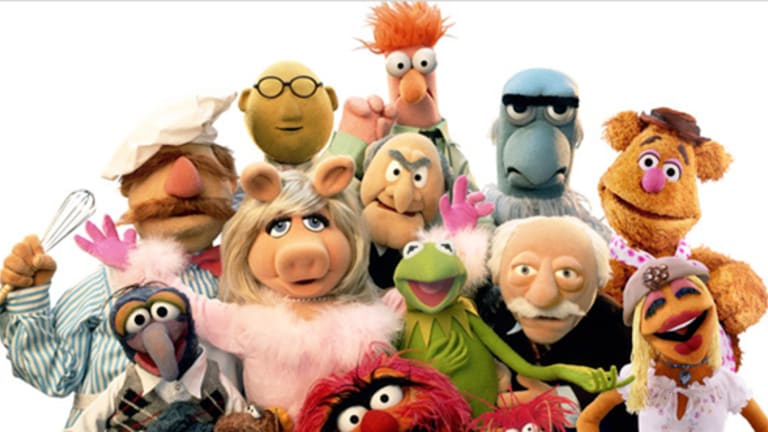 Some Major Reasons Television Viewing is Way Down
A glut of TV content and platforms help to explain the sagging fall premiere ratings.
A glut of TV content and platforms help to explain the sagging fall premiere ratings.
Traditionally, fall premiere week for broadcast television networks has been a sparkling time of peak sampling as millions upon millions of viewers tune-in to new and returning shows.
Save for 16 million viewers gobbling up Fox (FOXA) - Get Report  hip-hop drama Empire on Wednesday for its second season premiere, a more than 60% leap in total viewership since its series debut of 9.9 million viewers in January, according to Nielsen stats, this year's fall premiere week not only experienced sagging ratings, but fewer male millennial viewers. New primetime shows, from Fox's Tuesday sorority spoof Scream Queens with a 1.7 Nielsen rating in the 18-to-49 adult demographic to Comcast-owned (CMCSA) - Get Report  NBC's Thursday drama The Player with a 1.2 rating, fell limp.
So what are some major reasons TV viewing is down?
For one, glut. An estimated 400 scripted shows are expected to be broadcast on TV and online services such as Netflix (NFLX) - Get Report  and Amazon.com (AMZN) - Get Report , up from 211 on the air in 2009, according to the New York Times. Experts say a glut of TV content and viewing platforms as well as a varied range of good and bad shows have thinned out linear TV audiences.
"Appointment TV is dead. It's a challenge for the industry," said Jim O'Neill, a principal analyst at online video technology company Ooyala, a U.S.-based subsidiary of Australian telecommunications and IT services company Telstra (TLSYY) . "It's not just a situation where OTT is the future. OTT is now. The amount of time on live TV is going down, and the amount of DVR TV is going up, and the OTT option is going up. I don't think network TV will ever be the same."
O'Neill, who said he grew up before cable TV, when just nine channels existed, sees 2015 as presenting a grander array of choices, both well-written and not. According to Ad Age and Nielsen stats, not only was TV viewing among adults 18 to 24 down 20% compared to the first two nights of the 2014 to 2015 season, but male viewership within that age group plunged by about a quarter.
Disney's (DIS) - Get Report  ABC scored ok with its series premiere Tuesday of the documentary-style reboot The Muppets, averaging 8.9 million viewers, but critics panned the show. TheNew York Post called it a betrayal of late original Muppets creator Jim Henson's "tender, optimistic vision - a pointless prostitution of a children's entertainment franchise." Loosely based on the 2002 film, Fox's new sci-fi drama Minority Report scored a measly 1.1 rating among 18-to-49 adult viewers. Yahoo! blasted it as "alternately bad and laughably bad."
Returning shows also suffered. The season premiere of CBS's (CBS) - Get ReportNCIS: LA earned its lowest ratings yet, a 1.2 among adults, with roughly 7.89 million viewers, compared to last year's premiere of a 1.9 adults rating. ABC's How to Get Away with Murder, whose star Viola Davis snagged an Emmy this month, premiered its second season with a 2.6 rating among adults, and about 9 million viewers. That's down from a 3.8 rating when the series premiered last fall, drawing an impressive 14 million viewers.
Secondly, mobile. With streaming options, cable TV options such as Time Warner-owner (TWX)  juggernaut Emmys winner HBO and content viewed through cell phones and tablets, the changing media landscape is having a swift impact. According to Ooyala's recently released Q2 2015 Global Video Index report, 44% of all online viewing is now on mobile devices, increasingly preferred by younger consumers.
"The golden crescent of TV viewers is millennial men, and they don't want to be told what to watch," said O'Neill, whose own 25-year-old and 27-year-old sons watch everything from HBO and Showtime to Netflix and Amazon on mobile devices. "They're fine with waiting a year to watch The Walking Dead. TV is still important to them, but it's on their terms, and that's the big difference."
Networks taking advantage of technology and social media buzz can only help boost viewership, added USC Annenberg School for Communication and Journalism assistant professor David Craig, also an Emmy-nominated producer and former programming executive at Disney's A&E and Lifetime.
Empire, the golden child of fall premiere week, with a massive following on Twitter (TWTR) - Get Report , is the best example of a network doing something right.
"If you look at the most successful show on broadcast TV right now, it's Empire," said Craig. "Creator Lee Daniels was given full license to make the show he wanted to make. The broadcast networks should adopt a creator-centric model for programming. It's also about building a community in advance, with social media."­­
Thirdly, social media.
Millennials immersed in social media is changing the way certain shows become popular while others die on the vine. The migration to HBO and Netflix has now extended to interactive online video and visuals sharing venues such as Snapchat, IAC's (IACI)  Vimeo and Facebook's (FB) - Get Report  Instagram, said Craig. Ten years after it first launched, Google's (GOOGL) - Get Report  YouTube has more than 1,500 channels.
"Millennials are now participating in a media ecology. It no longer just represents their lives," Craid said. "They're interacting in the space. That's further enticing millennials away from linear television. People are migrating from users to creators. It's a radical change."
This article is commentary by an independent contributor. At the time of publication, the author held no positions in the stocks mentioned.