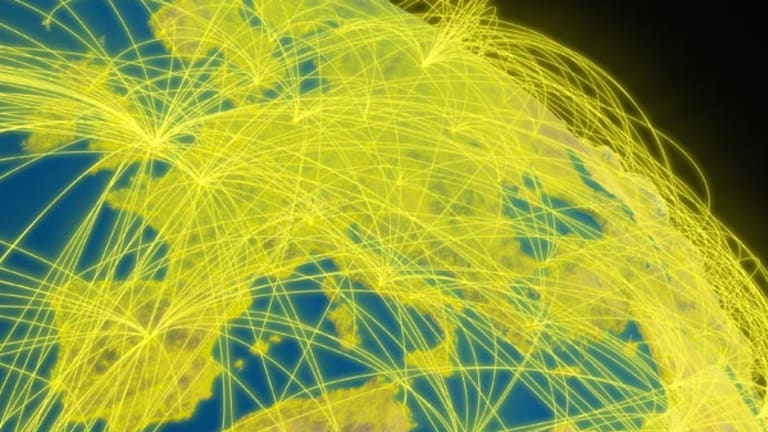 Social Media IPOs: Security Not Issue
Recent reports suggested that the business social network LinkedIn could be vulnerable to hackers.
NEW YORK (
) -- While news about security flaws on
LinkedIn's
(LNKD)
Web site
sent shares down over 9% on Monday,
security likely won't be a major concern among investors eyeing future IPOs from social media companies like
Facebook
and
Twitter
.
Rather, said security analysts, investors should be more focused on whether social networks can respond rapidly to security issues and treat privacy as a strategic element of their sites over the long term.
"Security issues won't affect social media IPOs ... but these concerns are too important to their users for companies to take seriously only after there's been an incident," said Jonathan Penn, an analyst at Forrester Research. "It's core to their brand value, and social media companies are keenly sensitive to brand issues."
News about LinkedIn's security flaws broke soon
after its monster IPO last Thursday, in which the business-oriented social networking site
saw shares more than double.
An independent Internet security analyst based in India discovered over the weekend that LinkedIn has security problems that may make it vulnerable to hackers. The flaw is related to so-called cookies that store LinkedIn users' log-on information but don't expire for a full year from the date they were created.
In response, LinkedIn said it will reduce the life span of its cookies from one year to 90 days and support secure log-ons on an opt-in basis.
"LinkedIn takes the privacy and security of our members seriously, while also looking to deliver a great site experience, and we believe these two changes will allow us to strike that balance," the company said in a statement.
But while it's important for social networking firms to address security flaws once they're discovered, security must become a higher priority for these companies from the get-go, security experts said.
"Security is being added to the Internet as an afterthought, saying, 'Oh, I better fix that' but people should be going through their code with a fine toothcomb before
security issues are discovered," said David Perry, the global director of education at computer antivirus software company
Trend Micro
(TMICY)
.
LinkedIn is far from the only social media company that has faced security issues.
Facebook has struggled for years with privacy concerns related to changes in policies that have limited what data users can keep private as well as data breaches that have exposed private information.
And earlier this year, online music radio company
Pandora
was subpoenaed related to an investigation of mobile app security.
In the most recent security-related incident,
Sony's
undefined
PlayStation Network -- the online service for PlayStation 3 --
was shut down for a month after hackers gained access to personal information of more than 77 million users
.
Social networking platforms are
increasingly being targeted for malware as hackers use profile information
available on these sites to launch targeted attacks, security software company
Symantec
(SYMC)
said in a recent report.
Attackers also are posting links to malicious Web sites via shortened URLs -- where the destination of the link is hidden to viewers -- on social networking profiles and news feeds, where they can spread to victims quickly.
But despite widespread risks associated with social networks, users aren't likely to migrate away from these sites anytime soon, said Andrew Walls, an analyst with Gartner.
"What level of security threat would motivate you to pull the kids out of school, removing them from their social communities, leave your own social groups and try to start up somewhere else where you might not know anyone?" he said. "This is the rough equivalent of the impact of removing oneself from a popular, thriving online social network."
Shares of LinkedIn were rising 0.7% to $88.93 in morning trading Tuesday.
--Written by Olivia Oran in New York
.
>To follow the writer on Twitter, go to
.
>To submit a news tip, send an email to:
.