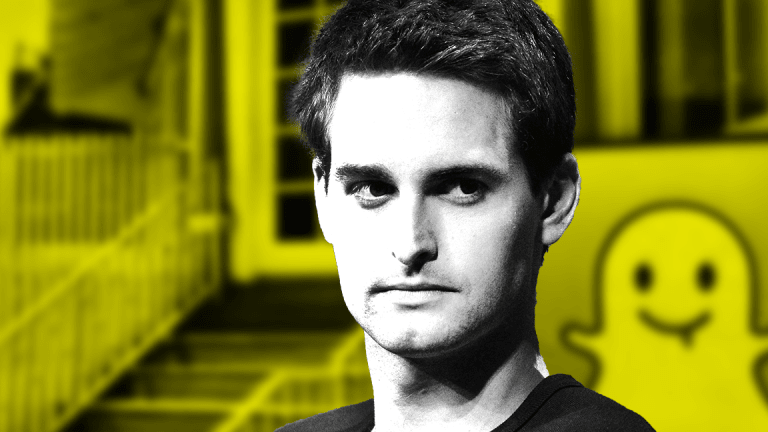 Publish date:
Snapchat's Stock Is on Fire
Snap Inc. is seeing its stock jump this week after hitting various news cycles.
Snap Inc. is seeing its stock jump this week after hitting various news cycles.
Shares of Snapchat Inc. (SNAP) - Get Snap, Inc. Class A Report are on the rise.
On Thursday, May 31, Citron Research published a report announcing that it was taking a long view on Snapchat. One of the reasons that is compelling the company to switch its stance is that Snapchat is still the most popular social media among teens, despite its unpopular app redesign.
Citron also states that the lack of a privacy scandal in wake of the scandals that have hit other social media sites such as Twitter and Facebook boosted Snapchat.
Citron has Snapchat's target price at $17.
The app maker's stock has seen a good week in the market. Shares have been up 7.3% since Tuesday, May 29. While the source of Snap's stock jump may be muddled within the news that's been released this week, one thing is for sure: the stock is hot.
However, the company has seen some tumultuous times since it rolled out a very unpopular app design several months ago. On Tuesday, Cheddar reported that a former engineer at Snapchat accused the company of having a toxic culture in an email sent right before she left the company.
Evan Spiegel, CEO of Snap, said that the email from the former engineer was a wake-up call for the company. 
On Tuesday, Spiegel spoke at CodeCon. In his speech, he emphasized that Snapchat had not realized how much the redesign would affect the team and the investors. He backed the design though, saying that the backlash was from the redesign being too "bold."
TechCrunch reported that Snapchat is working on a developer platform called Snapkit. The platform would allow users to login into third-party applications by logging into Snap. 
On Thursday, Snapchat was up nearly 4% when the market closed.